The Countdown Is On: Participants Get Ready For 2017 Boston Marathon
04:15
Play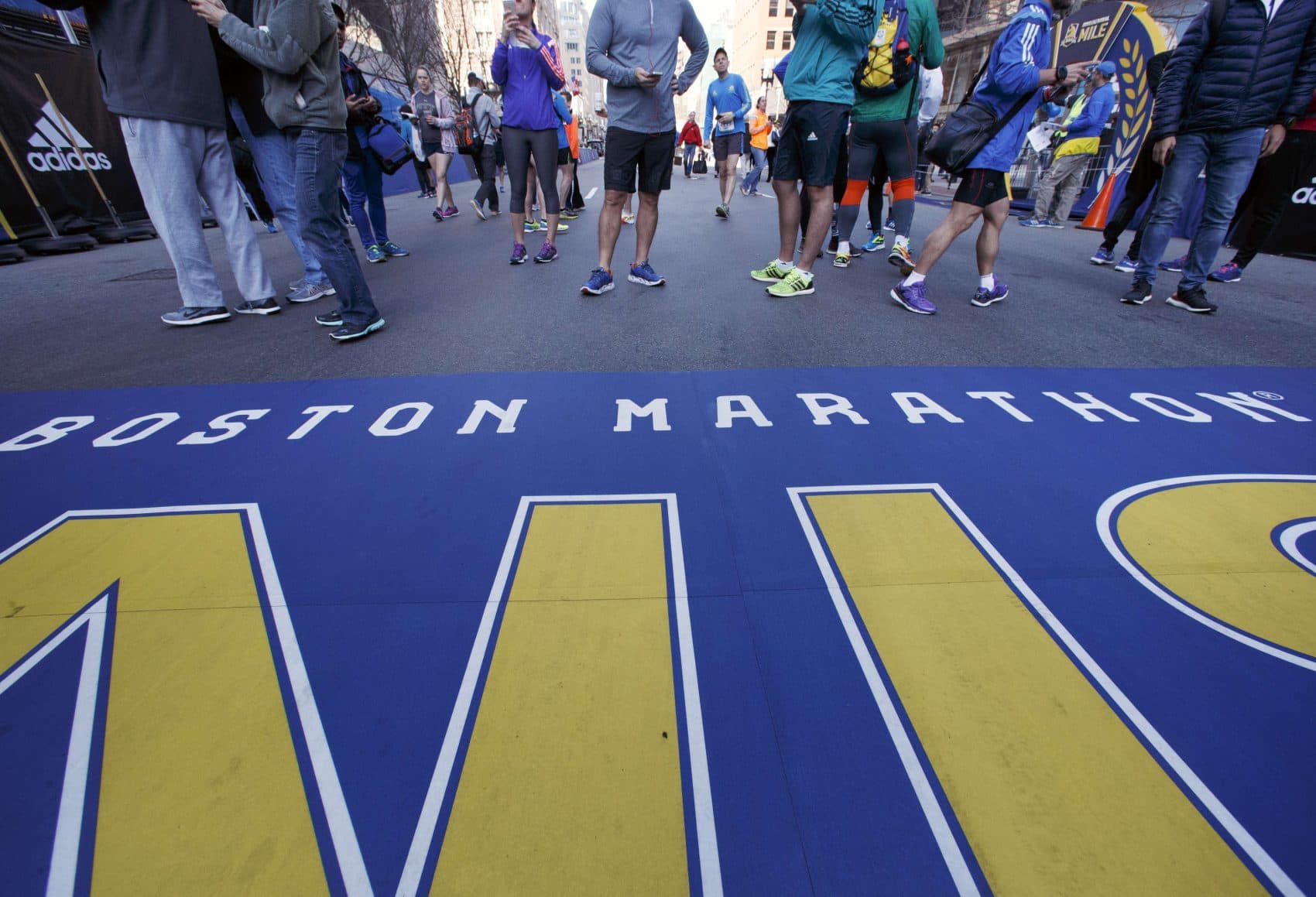 This article is more than 3 years old.
The 121st Boston Marathon is now just under 24 hours away — and as you walk around the city, excitement is in the air.
On Saturday, ceremonies in downtown Boston marked the fourth anniversary of the 2013 marathon bombing and the 5k road race that the Boston Athletic Association puts on every year. The anniversary is now known as One Boston Day, a day of public service throughout the city. This year that included a blood drive and efforts to collect shoes for the homeless.
Florida resident Patricia Soden was among the crowds of people who visited the bombing sites Saturday morning on Boylston Street.
"This is very emotional because I was here that day," Soden says. "I crossed the finish line one minute after [the bombs exploded] so I really keep it in my heart. It was very emotional, but it was so nice to see how many people came here to celebrate life. I'm happy I am here."
This year will mark the 24th consecutive time Soden has run the Boston Marathon.
On Saturday night, a new feature-length documentary about the marathon, "Boston: The Documentary," premiered at the the Wang Theatre at the Boch Center.
Ron Romano is in town from New Jersey to run Monday's marathon for the sixth time and he was on hand for the film's premiere.
"Spectacular," Romano said, "moving, very powerful, I learned a lot of things. I know a tremendous amount about the history of the race itself and runners, but some other things I didn't expect. [It's] a pretty moving film."
There are things in the film that put a new twist on some old Boston Marathon stories.
One of them has to do with the 1946 race that was won by Greek runner Stylianos Kyriakides.
Kyriakides came to Boston from Greece, which had been devastated by World War II. His win put the spotlight on the needs of the Greek people — and the U.S. responded. Americans helped raise money for aid for the Greek people.
As the film describes him — Kyriakides was really the first charity runner.
Today, the charity program is a really big component of the Boston Marathon. This year about 2,500 runners are expected to raise more than $30,000,000 for various causes.
Two Iraq War veterans, U.S. solider Ivan Castro and British soldier Karl Hinett, are among those participants. They were both seriously wounded in the war. Castro and Hinett are part of a special relationship between British and American veterans. They run to support mental health programs provided by Home Base, a partnership between the Red Sox Foundation and Massachusetts General Hospital. The program seeks to erase the stigma that surrounds asking for mental health care.
"Speaking for myself, running, in particular, that's what helped me through my time," Hinett says. "Sport and activity and just having a goal, having a focus can really put that sort of potential negative energy into something positive."
Castro and Hinett are focused — they will run the Boston Marathon Monday and then fly to England to run the London Marathon next Sunday.
As for what to expect for Monday's race in Boston, it's shaping up to be a highly competitive event.
Both the men's and women's field are stacked with world-class runners, including some American threats. The wheelchair races also feature last year's winners, Marcel Hug and Tatyana McFadden. McFadden has won the race the last four years.
This segment aired on April 16, 2017.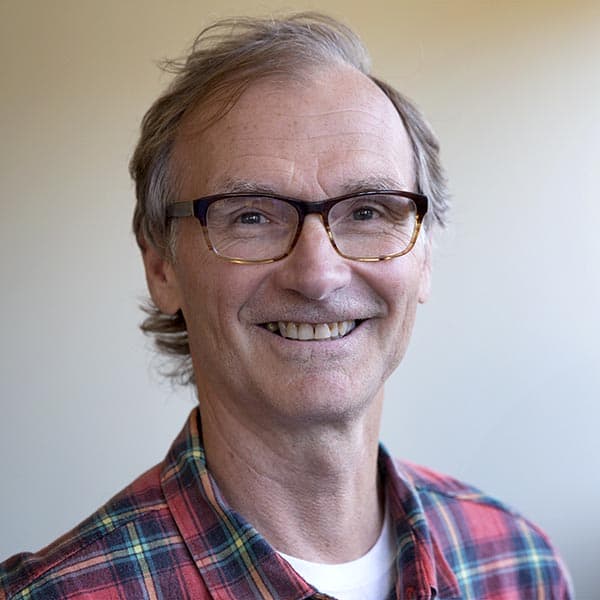 Alex Ashlock Producer, Here & Now
Alex Ashlock has been a producer for Here & Now since 2005. He started his WBUR career as senior producer of Morning Edition in 1998.