Local Kenyans Rejoice As Compatriots Sweep 2017 Boston Marathon
02:41
Play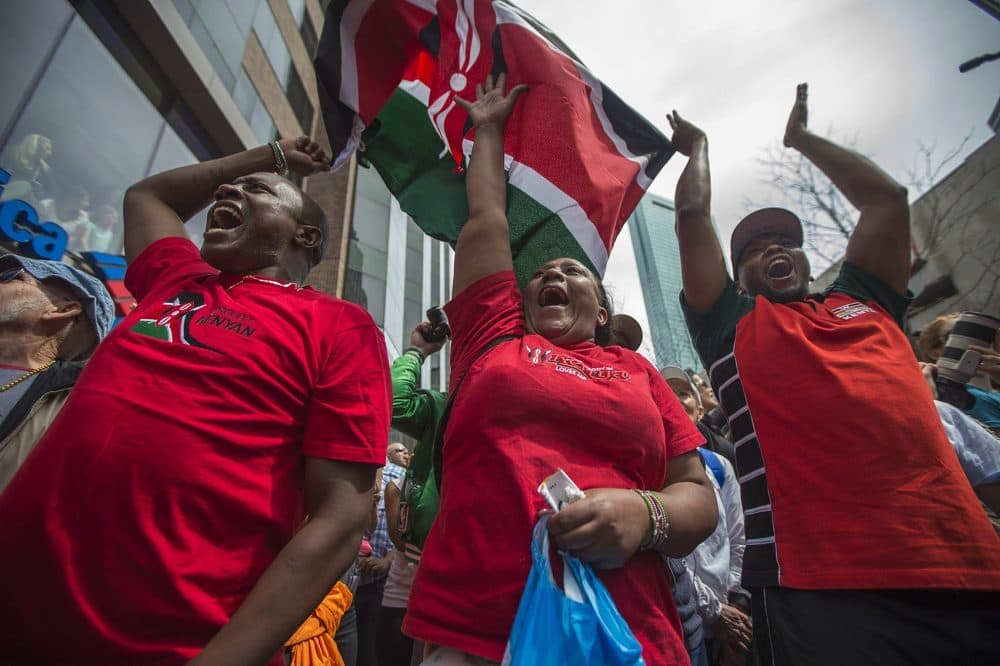 This article is more than 3 years old.
The runners were still miles from the finish line — somewhere between Hopkinton and Copley Square — but a group of Kenyans at the finish line had a good feeling.
"I'm feeling positive," said Harrison Maina, of Malden, vice president of the New England Kenyan Welfare Association. "Marathon running is a very huge sport in Kenya, very popular. It's associated with people who are back in the village — it's one of the easiest way to make money ... running and winning a marathon."
Historically, Kenyans have dominated the Boston Marathon. Over the last three decades, Kenyan men have won 21 races, while Kenyan women have won 12. But Ethiopians have been more successful in recent years.
"It looks like they're giving the Ethiopians a run for their money," Maina said early in the race. "The Ethiopians are the ones to beat."
For many of the state's roughly 5,500 Kenyans, seeing their compatriots rule one of the most important sporting events in Boston is a huge thrill.
"They have come all the way from Africa so we have to come and support them," said Penny Waweru, who's come from Lowell to watch the race the last five years. She's part of a group of Kenyans who take in the race at the intersection of Exeter and Boylston streets. Waweru feels their presence is vital to the success of the runners.
"We are determined to come so that we can give them courage, and we motivate them so they can continue."

Penny Waweru
"We are determined to come so that we can give them courage, and we motivate them so they can continue," she said.
Many Kenyans grow up running. Frank Githinji, of Lowell, says there are so many good runners in Kenya that some could give the marathoners a run for their money — if only they had passports, and the desire to race professionally.
"Every morning you go to school running," he said. "So it's like something that is inborn to us."
"Most of the good runners, they are still back in the village," Githinji added with a large grin. "If they were here they would break many records, and maybe nobody would ever break them again."
This group of fans waved the Kenyan flag and posed for photos as the elite runners headed for the finish. First it was 37-year-old Edna Kiplagat, who crossed the finish line almost a minute ahead of her closest competitor to win the women's race. About a half hour later, 24-year-old Geoffrey Kerui finished first in the men's race with 21 seconds to spare.
"Go Kenya!" shouted Moses Mathenge, who came to the race wearing a brilliant dashiki. He was so pumped up on the victory of two Kenyan runners that his body was shaking.
"I feel like a Kenyan," he said. "Proud to be a Kenyan today."
It's a pride he says he feels every day, but today — like many Kenyans in Boston and around the world — he's elated.
This segment aired on April 17, 2017.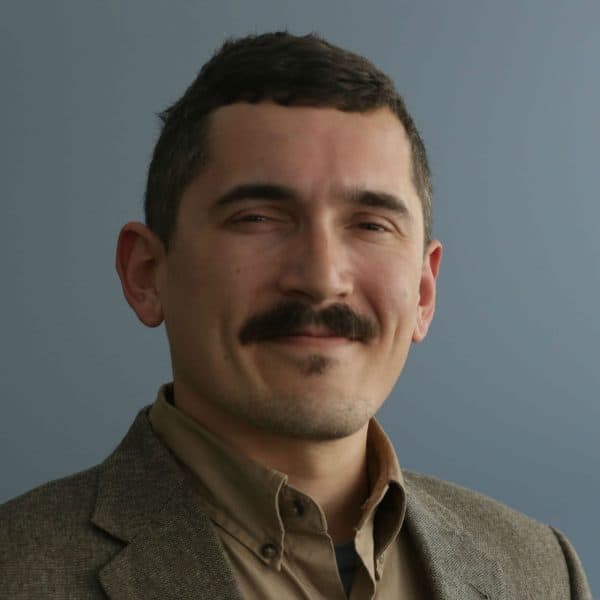 Simón Rios Reporter
Simón Ríos is an award-winning bilingual reporter in WBUR's newsroom.