3 Radically Different Dance Companies To See In Greater Boston This Weekend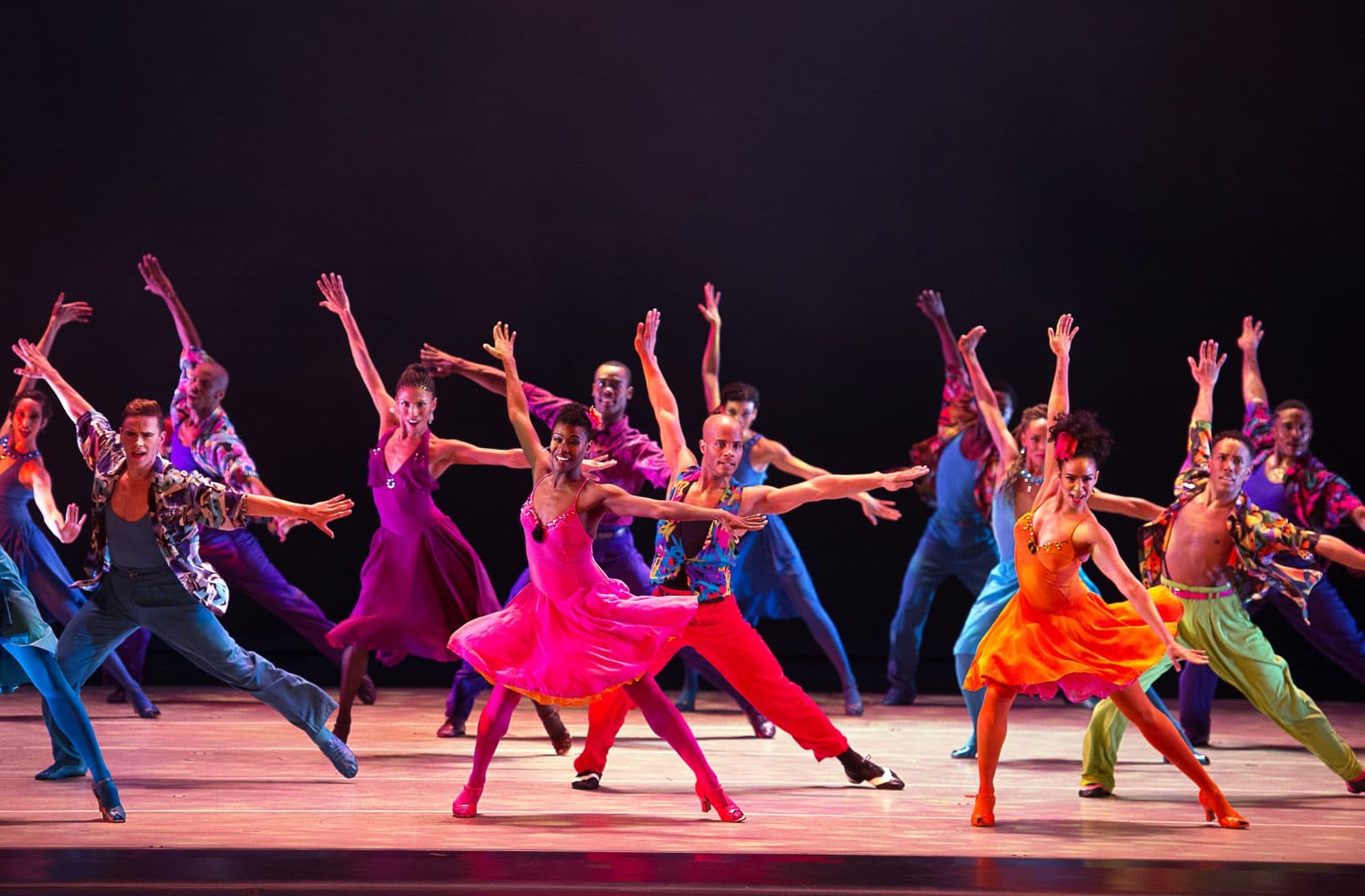 This article is more than 5 years old.
Dance is coming to Boston in force this weekend. On the surface, the performances coming to town couldn't be more different, but they have the same end goal: to welcome the audience into their worlds, and to bring people together.
Here are my picks:
Jessie Jeanne & Dancers' "Beneath Crystal Skin" at the Dance Complex
Jessie Jeanne & Dancers, a local company, will premiere "Beneath Crystal Skin," a conceptually driven performance that unpacks the complexities of being female, and pushes the academic boundaries of choreography.
The piece strives to bring the audience on an emotional and mental journey, encouraging exploration of themselves as much as the performance they are viewing.
"The central underpinning is there is something beneath the skin, and we are giving voice to it," explains Jessie Stinnett, founder of the company. "It's an invitation to the audience to not only be a witness to what's happening, but also an invitation to consider where it resides beneath their own skin."

What's happening, as Stinnett puts it, is a layered piece that touches the historical narratives of silenced women, the practice of consent, spoken word and improvisational movement. It also draws from the personal experiences of her dancers, including gendered memories and, for one dancer, participating in the Women's March.
"What's going on in our lives outside the studio is not separate from what happens to us inside the studio," says Stinnett. "A lot of the subject matter has to do with things we're reading about daily in the media, or what we are feeling on the streets, in our daily lives."
Jessie Jeanne & Dancers will perform on a split bill Friday, April 28 and Sunday, April 30 at The Dance Complex. Tickets are $21 for general admission, $12 for students, Boston Dance Alliance members, seniors and military.
Dance Cartel's "ONTHEFLOOR" at Oberon
"ONTHEFLOOR" by the New York-based Dance Cartel is a party driven by "pumping bass, glitter, dance heroism, and feats of endurance."
"We adapt to all kinds of venues in the hope of bringing together a wider audience to dance," says Ani Taj, choreographer and founder of the Dance Cartel. At the Oberon, the space will be set up more like a club than a traditional dance performance, and will feature live DJ sets and Brazilian percussion. The show is designed to be physically participatory by the audience. It becomes as much of a party as a performance," says Taj. "It gets comfortable and almost desirable to participate as the audience."
"Today people really are seeking connections," Taj says. "Politically, it's instilling a lot of fear, and it's important to remember that across differences we are able to come together."
The Dance Cartel will perform at The Oberon on Thursday, April 27 and Friday, April 28. Tickets start at $15.
Alvin Ailey American Dance Theater will be performing five times this weekend as part of their spring tour. No two shows will be the same, as each performance features a different combination of pieces, including work set to the music of Ella Fitzgerald, and the Boston premier of "r-Evolution, Dream.," a work inspired by the life, legacy and writing of Dr. Martin Luther King Jr.

Every performance will feature "Revelations," Alvin Ailey's masterpiece that has been continuously performed by the company since it was first created in 1960.
This weekend will additionally be a hometown performance for company member Belen Pereyra. Pereyra, an alumna of the Boston Arts Academy, will dance in "Revelations," "Deep" and "The Winter in Lisbon," among others.
The Alvin Ailey troupe will perform at the Boch Center Wang Theater from Thursday, April 27 to Sunday, April 30. Tickets are still available, with prices ranging upwards from $35.