After Bond Reversal, Lawrence Man Arrested At Citizenship Office Remains In ICE Custody
This article is more than 4 years old.
A Lawrence man who was arrested by immigration authorities in March as he was beginning the application process for a green card is scheduled to appear in federal court Friday. At question is whether Leandro Arriaga, a national of the Dominican Republic who's been living in the U.S. illegally since 2001, is being unlawfully detained by U.S. Immigration and Customs Enforcement.
According to court documents, pro-bono attorneys with the firm Foley Hoag LLP filed a writ of habeas corpus on April 28 arguing that Arriaga -- who the filing notes is a father of four U.S. citizen children and has no criminal record -- is neither a threat to the public nor a flight risk and should be released while his immigration charges are sorted out in immigration court.
Arriaga was arrested by ICE at the U.S. Citizenship and Immigration Services office in Lawrence. He was beginning the application process to obtain his green card. Because he had been ordered to leave the U.S. in 2001, Arriaga was deemed a priority for removal by ICE and taken into custody.
Zoila Gomez, one of Arriaga's immigration attorneys, says shortly after the writ of habeas corpus was filed ICE officials at Suffolk County House of Corrections, where Arriaga is currently detained, notified him that he could be released on a $5,000 bond. A bond notification coming directly from ICE is not uncommon, Gomez says, but it was surprising considering Arriaga is facing a final removal order. And according to Gomez, what happened next is even more unusual.
Gomez says her partner, Tania Palumbo, rushed to the ICE office in Burlington along with Arriaga's wife, Katherine Ramos, who is a U.S. citizen. Showing up with a check for $5,000, they were hopeful Arriaga would be coming home.
"After much of, you know, going back and forth with them, [ICE officials] said that that was a mistake, that it wasn't properly issued," Gomez said. "They basically dismissed it and said, 'Oh, I'm sorry, that was a mistake. That wasn't supposed to happen. ' "
A spokesman for ICE declined to comment on the situation because it involves pending litigation.
"This is not at all common," Gomez said of the bond reversal. "I don't think that has ever happened to us and I've been practicing immigration law for 11 years and I represent a lot of people in custody. I have never had this happen to me."
According to court documents, a temporary restraining order was filed following the bond reversal, requesting that ICE honor its original notice and release Arriaga. He remains in custody at Suffolk County House of Corrections.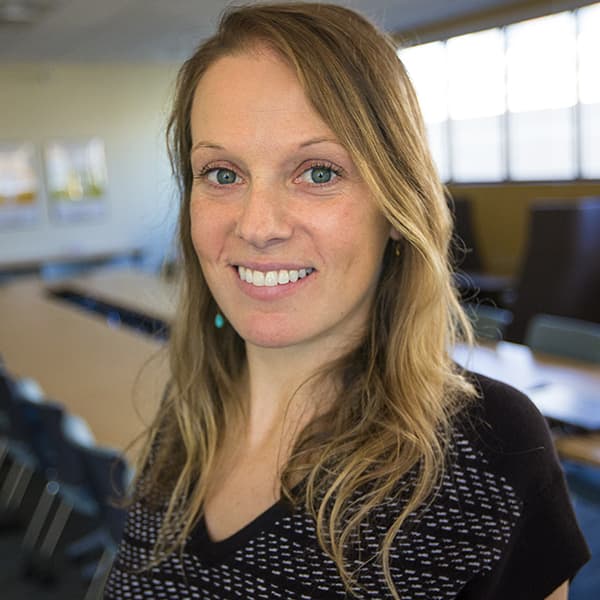 Shannon Dooling Investigative Reporter
Shannon Dooling is an investigative reporter at WBUR, focused on stories about immigration and criminal justice.