Ringling No More: A Former Clown Reflects On The End Of 'The Greatest Show On Earth'
04:08
Play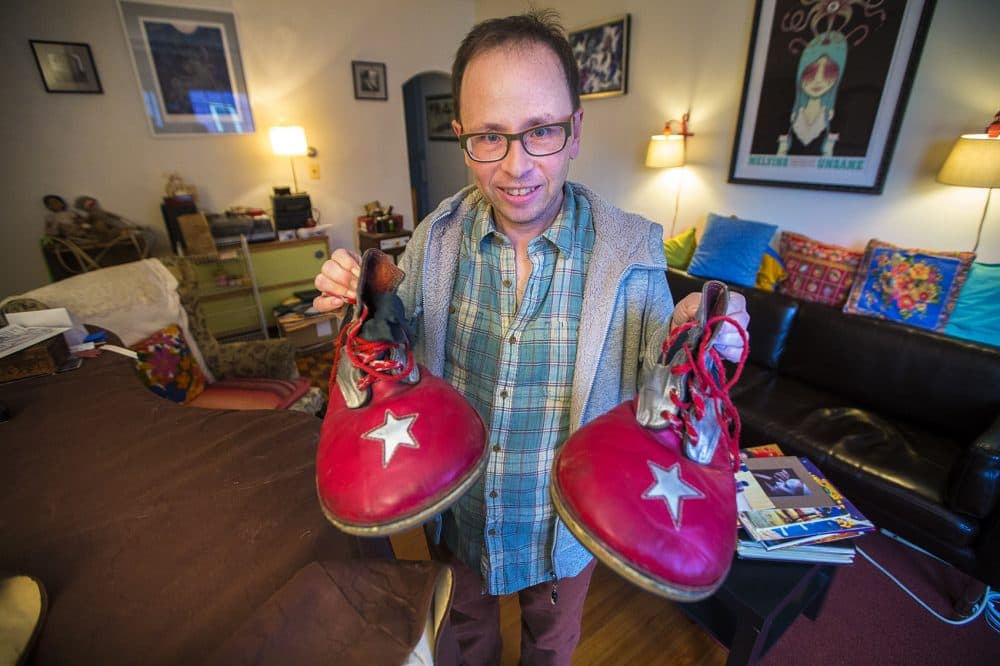 This article is more than 4 years old.
Children of all ages will say their goodbyes to the Ringling Bros. and Barnum & Bailey Circus this weekend in Providence. The city is hosting the 146-year-old institution's final New England performances, just days ahead of the grand denouement in New York on May 21.
Fans are lamenting the loss, but Ringling's closure is especially hard for current and former employees. One of them is local composer Peter Bufano, who started his lifelong circus arts career as a Ringling clown.
"To me, Ringling going out of business is like my home town shutting down," Bufano told me at his home studio in Allston. Sitting on his couch, he said he has mixed feelings about the historic circus troupe going dark forever. "It's like somebody bulldozing your old high school. That's what it feels like because that's where I came of age."
These days, Bufano composes music for other circuses, including the youth-fueled Circus Smirkus, and for his own band Cirkestra. And he's been podcasting about circus life for the past 11 years. But the 48-year-old artist seeded his life's work in the big top business with Ringling 30 years ago. His deeply personal connection to circus culture is on display throughout his apartment. More than a few framed Ringling posters hang on the walls.
"To me, Ringling going out of business is like my home town shutting down."

Peter Bufano, a former clown and musician for Ringling Bros.
"I started going to see Ringling when I was a little kid," Bufano said. "I would sit in the seats and look at the show and be like, 'That's a place for me.' "
Bufano says when he was young he would flip through the kids book "A Very Young Circus Flyer" again and again. It's about life in the circus. "Not just the things on stage," Bufano explained, "but the world on the train and backstage."
Then when he was just 17 years old, Bufano took the leap and auditioned for Clown College. He was accepted, and for the first time in his life boarded a plane all by himself.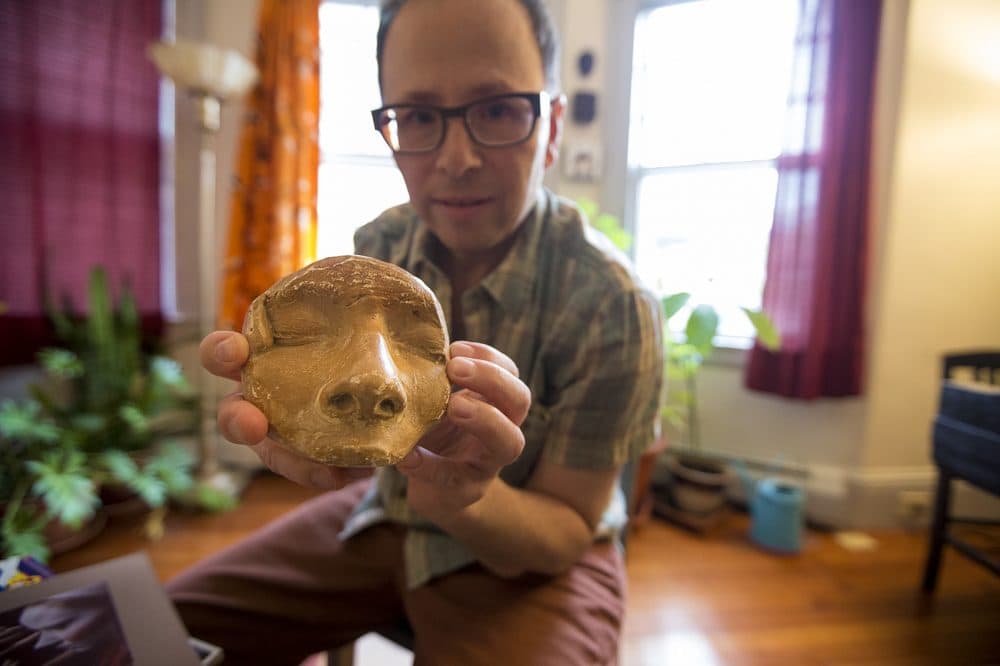 "Clown College was a school run by Ringling, not a college at all really, it was more like a boot camp," he explained. "Every year they accepted about 50 people. There was no tuition, and it was the talent pool from which new clowns were hired."
Bufano earned a spot in Ringling's clowning ranks in 1986.
"It was the first circus I worked for. That's my coming of age story, that's the point in my life where I didn't live in my parent's house anymore," he remembered. "I was out on my own."
Bufano believes his clown costume is boxed up somewhere in his basement, but his distinctive footwear from that time is on display on top of his baby grand piano.
"I got these in 1986," he said of the shoes."They were made for me. Everybody gets their own custom shoe."
Bufano says the shoes are not as hard to walk in as they look. "Actually, my toe comes up to almost the front," he said. "It just looks really big."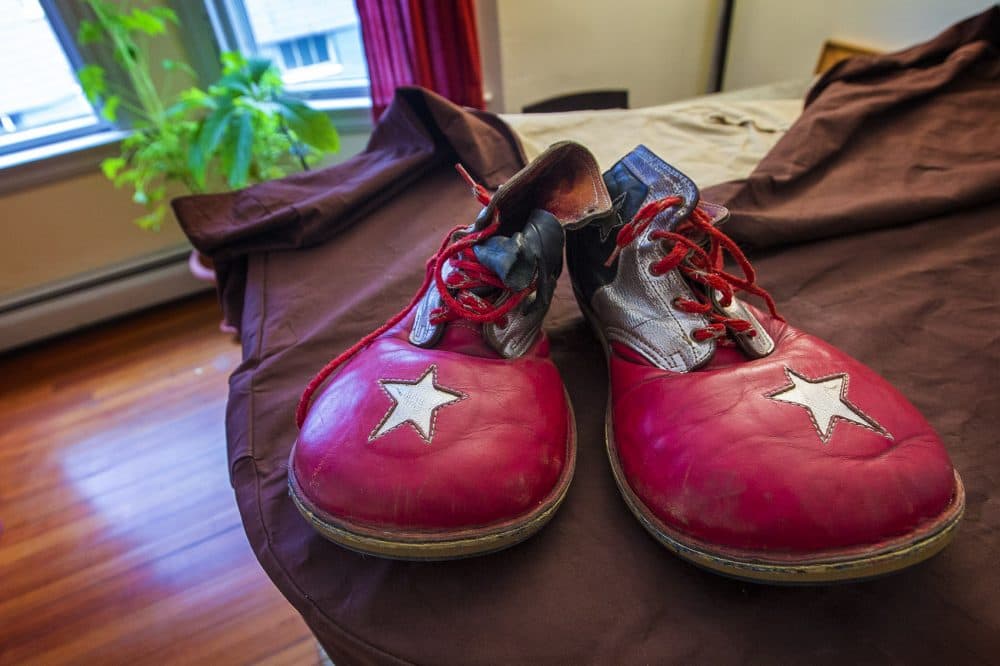 Bufano's shoes have thousands of performances on them. He toured the country with Ringling as a clown for two years, traveling from city to city on the circus train. Eventually he left to attend Berklee College of Music in Boston. But he returned, this time as a musician in Ringling's live band.
"This is a unique thing that I share with a small group of people," Bufano said of his time in the circus. "It makes me feel good when I know somebody is around who understands life in the circus. There's a kinship."
Bufano was a Ringling employee for four years — years he says were absolutely formative. He went on to work for other operations, including the Kinoshita Circus in Japan, the Big Apple Circus, and the Bindlestiff Family Cirkus in New York.
All along Bufano has kept in touch with the Ringling community, and says he still works with friends made through Ringling connections.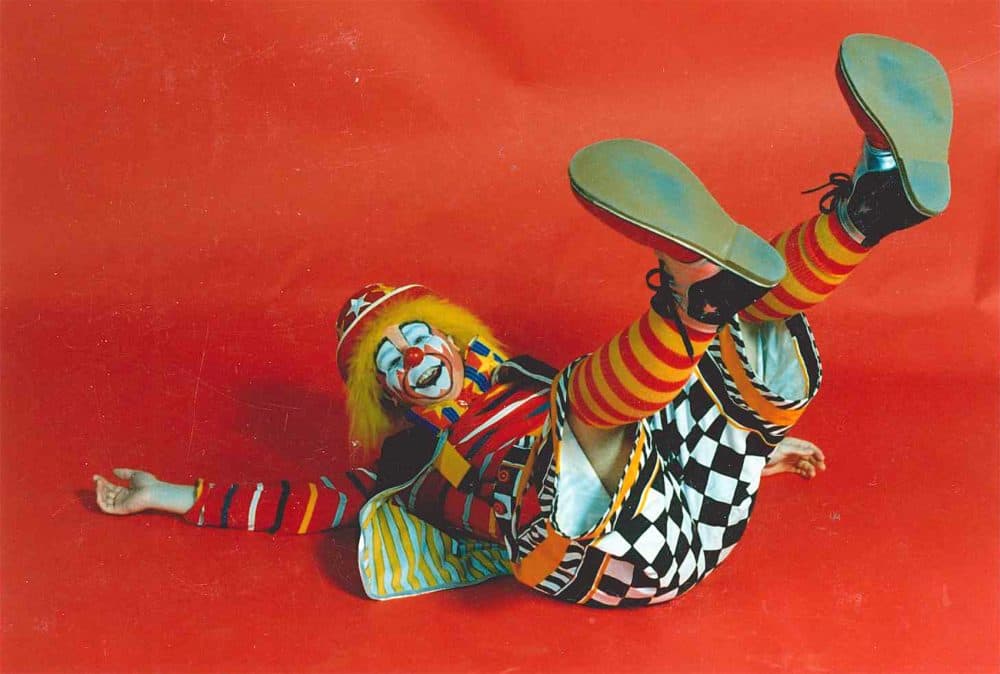 Feld Entertainment, which has owned Ringling since 1967, blames competition, changing tastes and plummeting tickets sales for terminating the show.
Bufano acknowledges the challenges a contemporary circus company faces, and he says as a result the Ringling show has changed a lot in his lifetime.
"The show that it was stopped existing a long time ago. The production that they're closing isn't the show that won my heart when I was a little kid," he lamented. "They have struggled a lot creatively to make something that's relevant now."
For Bufano, the current show is more along the lines of a "Disney on Ice" performance, which Ringling's parent company also owns. He told me there are only six clowns in the cast now, down from 26 in his day.
"I'm not going to go to the last show 'cause I don't want to go to a funeral," Bufano said. "It's sort of like the big points on my resume died this year. In the last 12 months, Ringling Brothers announced it was shutting down and Big Apple Circus went bankrupt."
With those closures go hundreds of jobs for the next generation of circus performers. Even so, Bufano remains hopeful. The Big Apple Circus is relaunching under new ownership. And he says as a whole, the circus arts are thriving and other shows are hiring — including the ones Bufano is writing music for right now.
Ringling's final show in New York will be broadcast on Facebook Live.
This segment aired on May 5, 2017.