GE Breaks Ground On New Corporate Headquarters In Boston
Resume
Industrial giant General Electric on Monday officially broke ground on its new corporate headquarters in Boston.
State and city officials joined company executives to scoop traditional shovels of sand in a ceremony marking the start of construction on the company's new three-building campus along Fort Point Channel.
It was about two years ago that senior General Electric officials, unhappy with Connecticut's corporate tax policies, met to decide whether to stay in suburban Fairfield or go. After a few months, they arrived at an answer.
"We all decided to go and we came to Boston," said Vice President Ann Klee, listing the reasons the 11th-largest company on the Fortune 500 chose Boston. "It was the obvious choice. Boston offered so much: a great innovation ecosystem, a huge talent pool, great leadership, wonderful quality of life, great airport. It was the perfect choice for GE."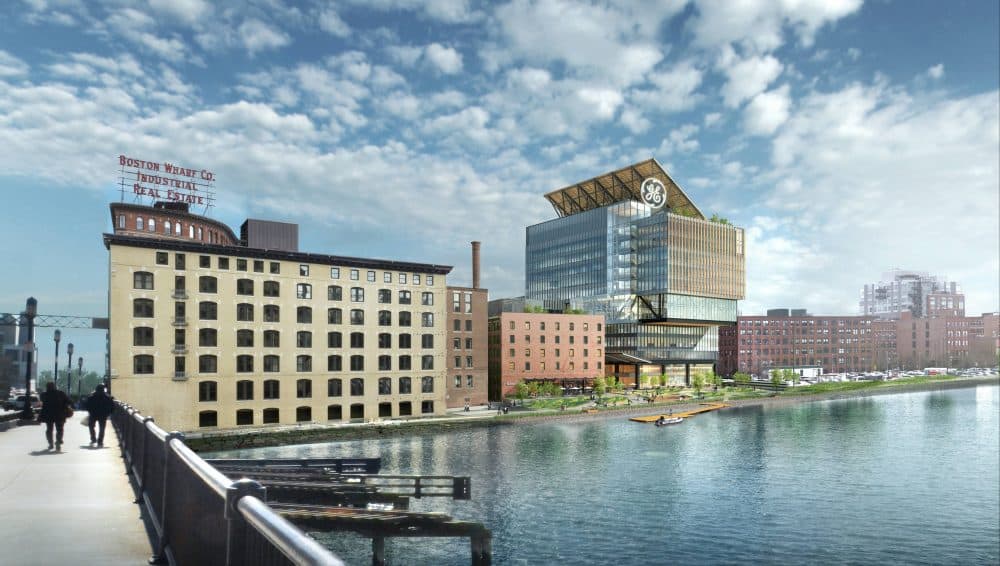 State, city and company officials worked to bring GE to Boston under the code name "Project Plum." The deal was sweetened with $145 million in government grants and tax incentives. GE has announced a $50 million philanthropic fund, half going to Boston Public Schools, and some funding to address the city's opioid crisis.
But as GE CEO and Chairman Jeff Immelt spoke about Boston's future at Monday's ceremony, a handful of demonstrators chanted in protest of the financial package designed to lure the company to Boston.
"I really believe that this town is going to be one of the most important cities in the world and that GE can be part of that renaissance," Immelt said over the chants.
GE, one of the original 12 companies listed on the Dow Jones Industrial average over a century ago, is coming to Boston to transform itself into a "a new era digital industrial powerhouse." The company says it will focus on health care and its Predix software, which it calls "the world's first industrial internet platform."
The company has a third of a million employees around the globe. Some 800 of them will work at the new world headquarters in Boston -- which the company is calling "Innovation Point" -- when it's completed in 2019.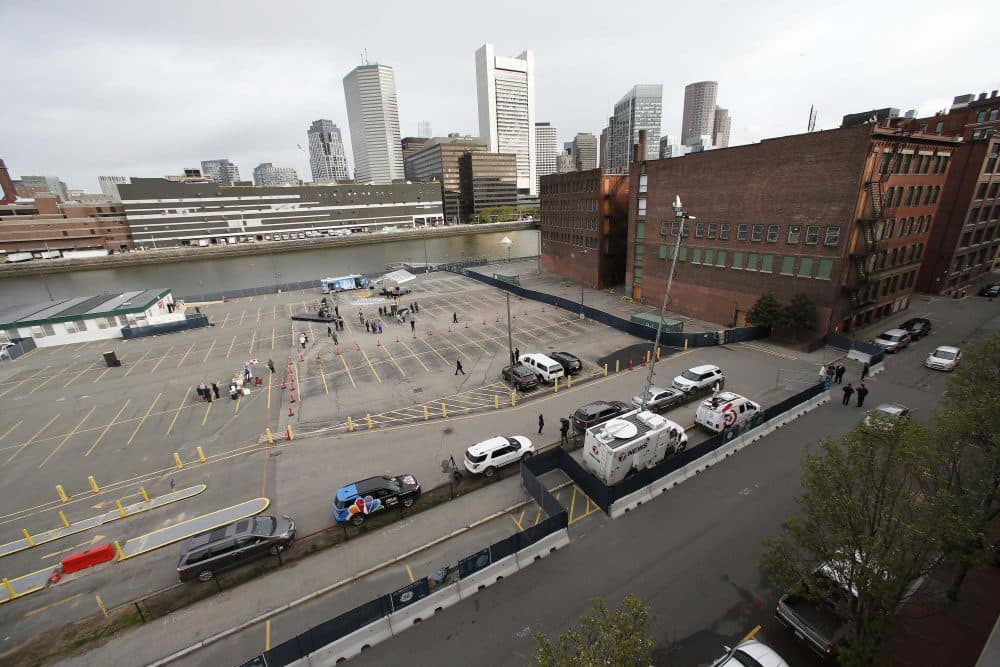 This segment aired on May 8, 2017.