Downloaded Designs? UMass Lowell To Open Fabric Innovation Center
From watches to crock pots, these days it seems like almost every object can be connected to the internet. And your T-shirt could soon be next.
A new institute at UMass Lowell — called a fabric discovery center — will work to create fabrics with a wide array of electronic capabilities, state officials announced Wednesday.
The $11.3 million state-funded center will be located at UMass Lowell's Innovation Hub. The fabric center was created in partnership with Advanced Functional Fabrics of America (AFFOA), an independent nonprofit founded by MIT, and NextFlex, a California-based hybrid electronics manufacturing company.
"In the years ahead, fibers are going to become very sophisticated instruments and are going to be able to do things you never could have imagined in a fiber," said AFFOA CEO Yoel Fink.
For example, Fink said, the institute will explore technology that would allow designs to be downloaded directly onto clothing. Other projects include producing fabrics that could monitor your health, allow you to communicate, or keep you cool or warm you up.
Massachusetts-based defense contractors Raytheon and SI2 Technologies are also partnering with UMass Lowell to develop products at the new fabric center.
Gov. Charlie Baker said he sees the Lowell center as an anchor for innovative manufacturing that can help revitalize the Gateway City — which historically was a hub for textile and fabric manufacturing.
"Part of this is about coming up with different and more imaginative and forward looking ways to create product," Baker said.
The UMass Lowell facility is part of a national network of centers AFFOA is developing to focus on the advanced manufacturing and development of innovative fabrics and fibers. Each center will have an incubation space for entrepreneurs and startups, a prototyping center to develop products, and an education and workforce development program to prepare people for jobs being created in this field.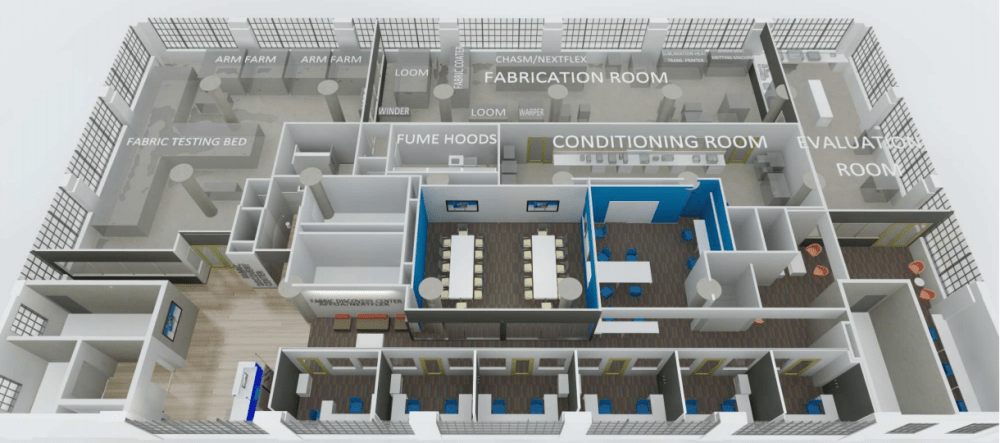 The first fabric discovery center was announced last week and will be located at MIT's Lincoln Laboratory in Lexington. That facility will focus on creating products for defense and national security. AFFOA expects to create five more fabric discovery centers by the end of the summer — three more in Massachusetts, one in Pennsylvania and one in North Carolina — according to Fink.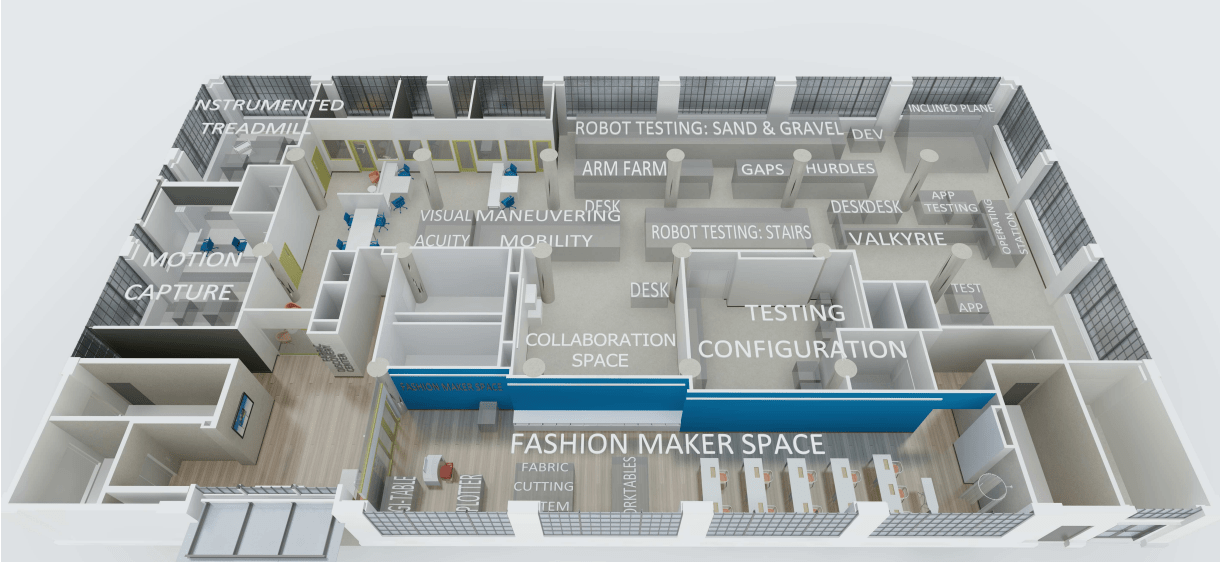 AFFOA was created last year when the federal government selected Massachusetts to lead a $317 million national textile manufacturing innovation institute.
The UMass Lowell fabric discovery center is also part of the Baker administration's Massachusetts Manufacturing Innovation Initiative — dubbed M2I2 — which has committed $100 million to fund five advanced manufacturing innovation institutes.
"These are all about bringing startup ingenuity and innovation together with research institutions," Baker said. "But also having them work side by side with established businesses that may end up becoming their customers or their suppliers or their vendors or maybe at some point even their acquirers."
The Lowell center is expected to open next year.