Lyft Teams Up With Cambridge Startup To Bring Driverless Ride-Hailing To The Roads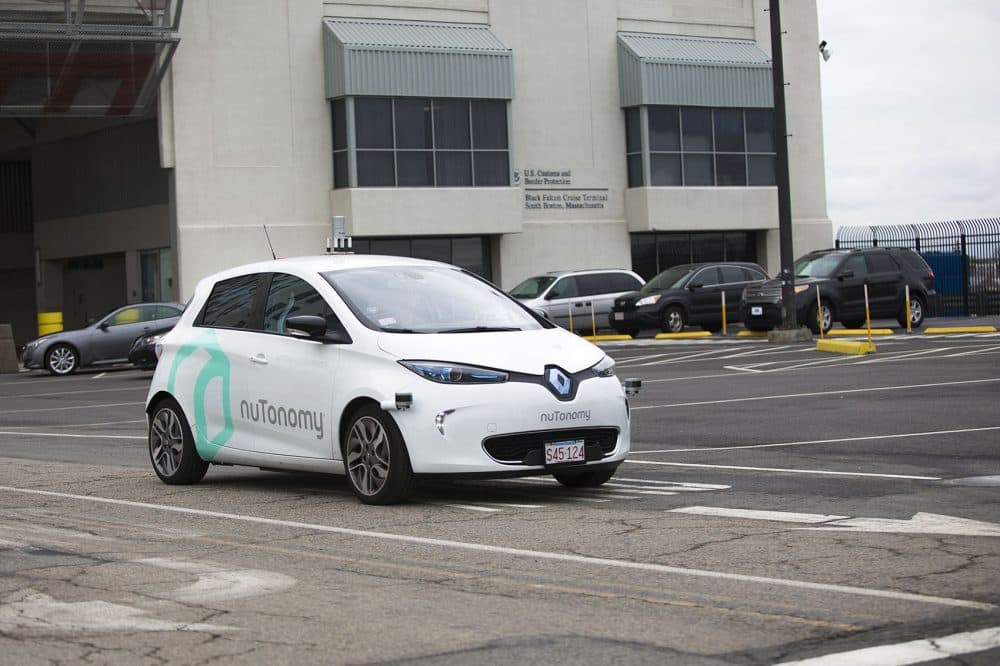 This article is more than 4 years old.
Imagine using your smartphone to hail a ride and when the car shows up there's no driver inside. That's the vision behind Lyft and nuTonomy's decision to partner in an effort to pilot an autonomous vehicle ride-hailing service right here in Boston.
The partnership, announced Tuesday, will bring together Cambridge-based nuTonomy's autonomous vehicle software and Lyft's ride-hailing platform. The companies believe combining these technologies will be how most people use self-driving cars in the future.
"We're not imagining a future where people are going to be buying their own autonomous car," said Matthew Wansley, nuTonomy's general counsel. "We think that most rides that are going to take place several years from now in autonomous vehicles will be part of ride-sharing services."
The partnership will focus on researching all aspects of a passenger's experience during an autonomous vehicle ride — from booking to routing to how the passenger interacts with the vehicle. This will include looking into developing in-car consoles and screens as well as working on Lyft's app interface, according to Wansley.
Lyft and nuTonomy hope to test out a ride-hailing service using autonomous vehicles in Boston by the end of this year — the first pilot program of its kind in the U.S., according to Wansley. Such a pilot program would need the approval of the city of Boston and MassDOT.
"Boston looks forward to working through the appropriate process with nuTonomy and our partners at the State as we continue to prioritize safety in the exploration of autonomous vehicles," Audrey Coulter, a spokeswoman for Boston Mayor Marty Walsh, said in a statement.
Wansley says the city would be an ideal testing ground for an autonomous vehicle ride-hailing service, since not owning a car is a viable option for city residents.
"I don't expect that you're going to see autonomous ride-sharing everywhere, but in cities like Boston we think consumers will opt for autonomous taxis to do a lot of their trips within urban areas," Wansely said.
The companies plan to do their research in the Seaport District, where nuTonomy has been testing self-driving cars since the beginning of the year as part of a pilot program with the city of Boston. Under that pilot, nuTonomy's self-driving car must have a human inside to take over if needed.
Lyft has previously worked with companies that are developing self-driving car technology, including Waymo and GM. The new partnership with nuTonomy will bring the first self-driving cars into Lyft's ride-hailing service, according to the company.
"We look forward to working with them to bring their autonomous vehicles to the Lyft network," Lyft CEO and co-founder Logan Green said in a statement.
Lyft's main competitor and the largest ride-hailing company, Uber, has been testing its own self-driving cars. Car and tech companies are spending billions in their efforts to develop self-driving cars. Meanwhile, consumers are wary of the technology. And as these companies work to develop technology that will transform our transportation systems, lawmakers are grappling with how to regulate autonomous vehicles.
There is concern in the industry about how regulations might impact the testing of autonomous vehicles. Wansley said he doesn't expect any potential regulation to hold up the company's plans with Lyft.
"There's shared interest in developing regulation and possibly adding a statute that clarifies ground rules for autonomous vehicle testing and protects public safety," Wansley said.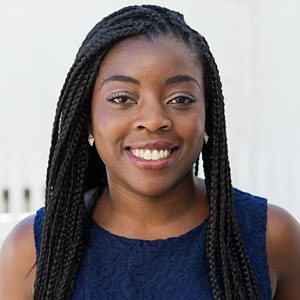 Zeninjor Enwemeka Senior Business Reporter
Zeninjor Enwemeka is a senior business reporter who covers business, tech and culture as part of WBUR's Bostonomix team, which focuses on the innovation economy.