Berklee Class Preps Students For Lollapalooza, Governors Ball And Other Big Name Music Festivals
06:04
Play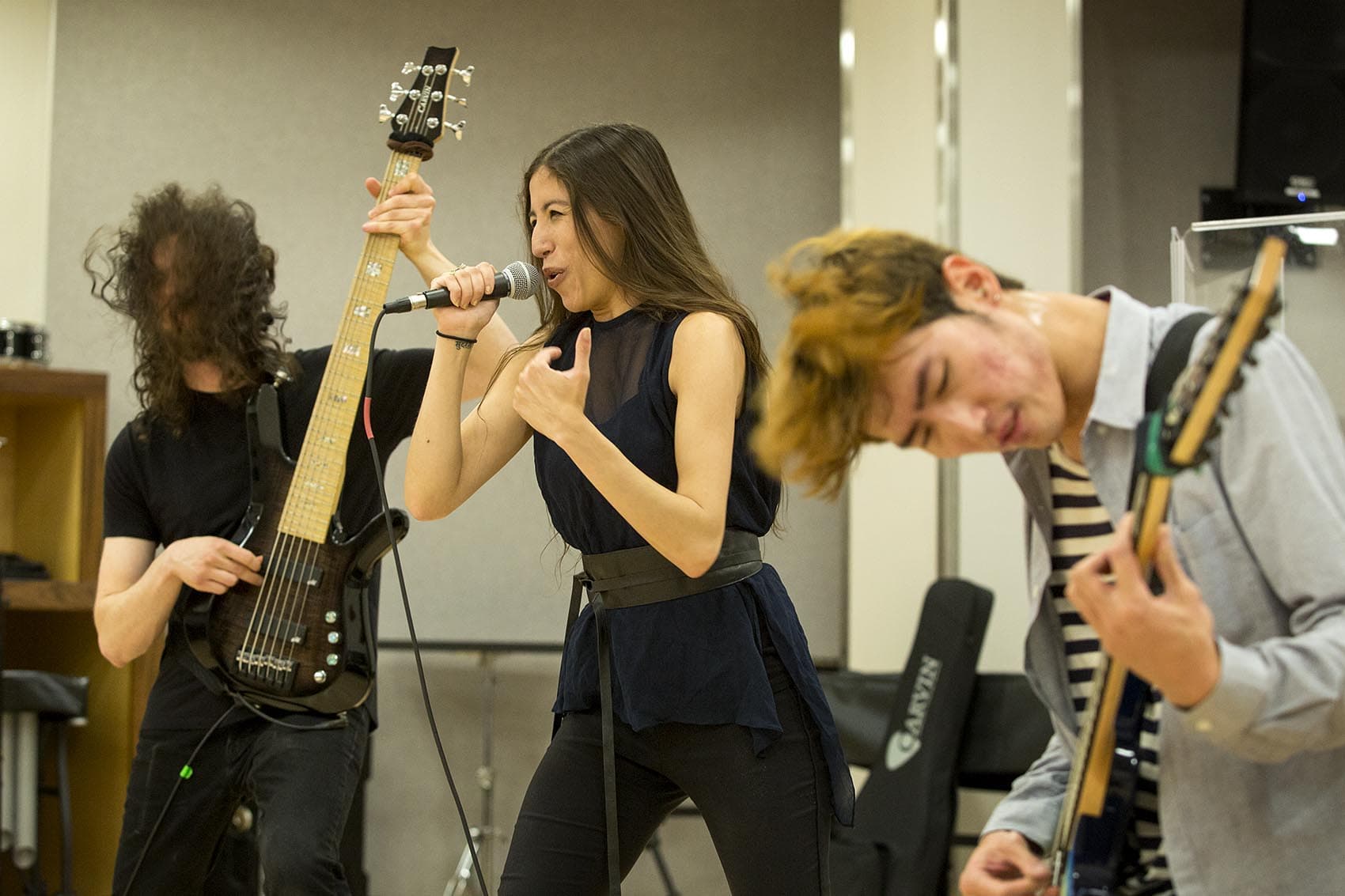 This article is more than 4 years old.
Summer music festival season is kicking into high gear in fields and stadiums across the U.S.
Headliners like Chance the Rapper can earn heaps of money in the booming, competitive festival marketplace. Now students from Berklee College of Music are joining big stars on bills at major events including Lollapalooza, Outside Lands and Essence.
These festival debuts are the culmination of a music business class designed to prep students for their careers in the live music industry.
Don't Just Play, Perform
Professor Jeff Dorenfeld and about a dozen students from Berklee's Popular Music Institute (BPMI) were waiting for modern R&B artist Mayah Dyson to join her band in a spacious practice space.
"Where is she?" Dorenfeld asks looking at the time. A student answers that Dyson had run to the bathroom. That response does not satisfy Dorenfeld.
"When you're on stage at Essence and you've got to go, you can't go — you've got to perform," he tells his class. "You've got your 20 minutes — 20 minutes in the bathroom, or 20 minutes on the stage. That's the choice that one has."
This is one of the countless real-life lessons these students are learning about what it takes to thrive — and survive — the festival performance experience.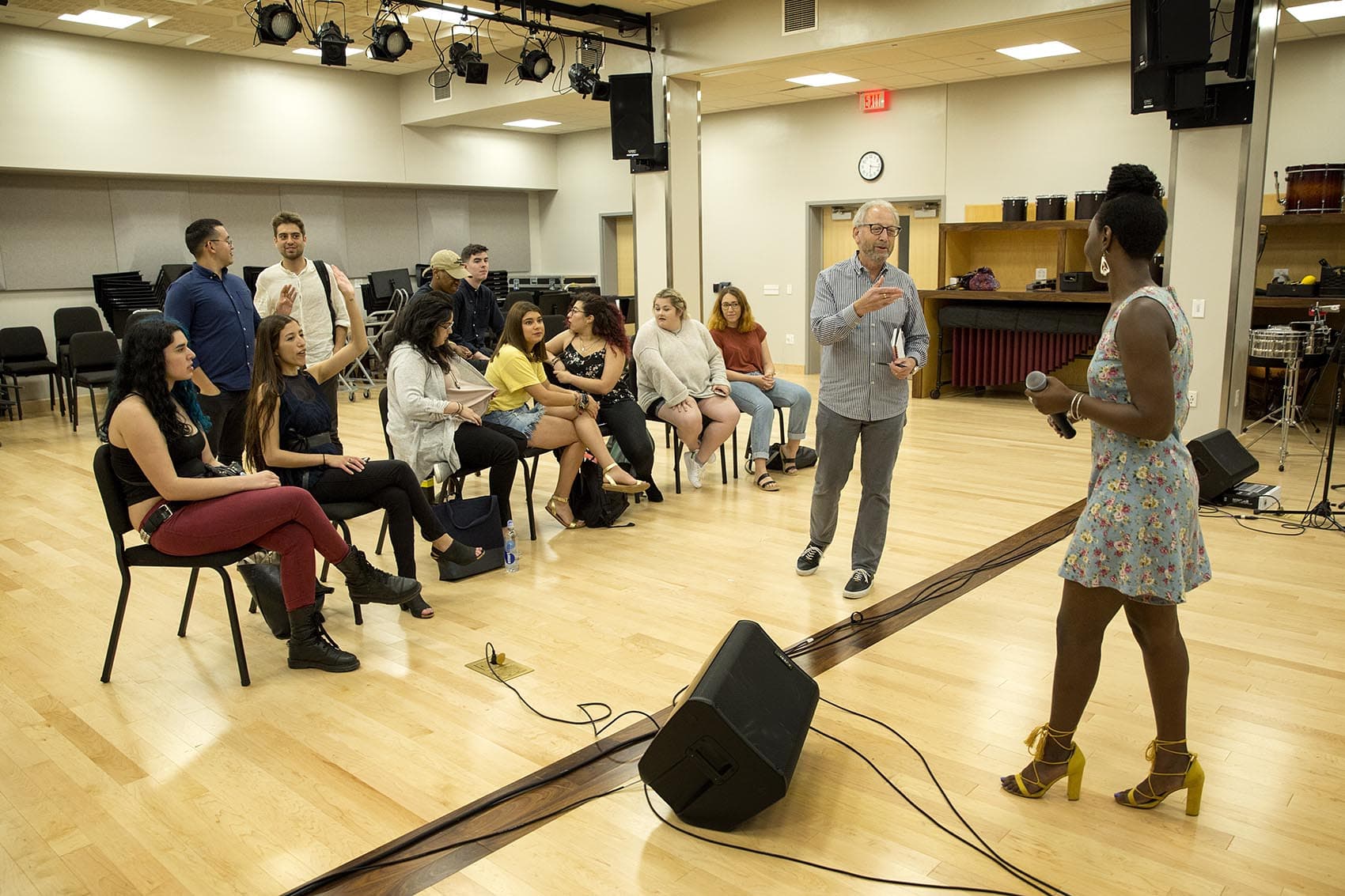 Dyson is heading to Essence in New Orleans, which starts June 29. The stakes are high, but she's been getting ready with help from her Berklee peers. Dorenfeld's music business students are supporting Dyson and six other student acts at seven major festivals this summer where they have the chance to play in front of huge crowds.
"It's basically playing in the major leagues," Dorenfeld explains, "so you have to think of it that way."
The Big Leagues
Dorenfeld is a 30-year music veteran who has worked with the multi-platinum band Boston and Ozzy Osbourne.
With the decline of recorded music sales, Dorenfeld says festivals are playing a bigger role in the industry's economy. Although his students aren't getting paid, he says big name headliners can earn millions of dollars at a single festival. There are an array of behind-the-scenes job opportunities that support the concert ecosystem. Dorenfeld's students are learning about the rigors of professional performance, but also about artist development, management and promotion.
"These students can actually go out and work in this industry, and it's the biggest part of the music industry," Dorenfeld says. "Eighty percent of major artist revenues is from live music. When I was growing up in the '70s, it was records."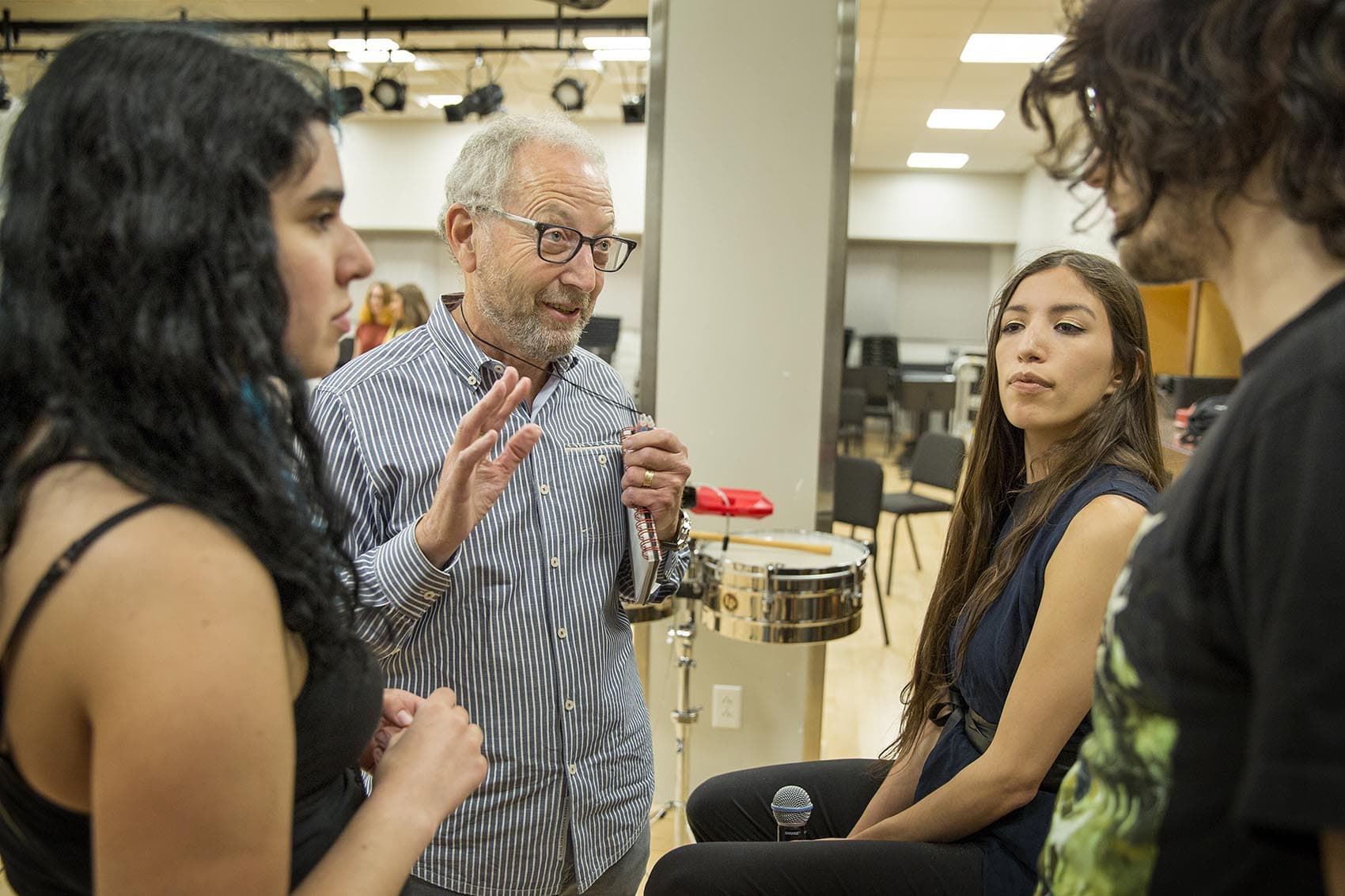 Festival Fatigue?
But some people worry about the overall health and sustainability of the festival marketplace. University of Massachusetts Amherst associate professor of sociology Jonathan Wynn is one of them. He studies festivals and wrote about them in his book "Music/City."
New festivals are constantly cropping up. Others implode before even getting off the ground — remember Fyre? Then there are those that just seem to quietly fade away.
But Wynn says there are hundreds of active festivals across the country — from small, community-sized ones to gargantuan affairs that attract 100,000 festival goers. He estimates there are about 50 high-profile, recurring ones (i.e. Lollapalooza).
"The live music sector is thriving right now, and for the most part people still go to music festivals. Thirty-two million people go every single year," Wynn says, adding, "that's larger than the population of Texas, which is the second most populous state."
Wynn is intrigued by the Berklee festival prep program. "For the most part, major pop festivals don't have a strong desire to nurture smaller acts or have an educational component to them," he says.
According to Dorenfeld, the Berklee student program is the result of relationships the school has with festival promoters including Live Nation. It's a rare training opportunity for these students, Wynn says, but what happens after is another question.
"It is interesting that they're learning from larger music festivals," Wynn says. "The market for another big, live music festival might be limited — but there's lots of room for smaller boutique festivals — and I would say that's probably where the future is."
'Sing To Me'
At rehearsal, Berklee musician Mayah Dyson runs through her choreographed songs with dancers and backup singers. She croons to her audience of peers, some of them jotting down notes.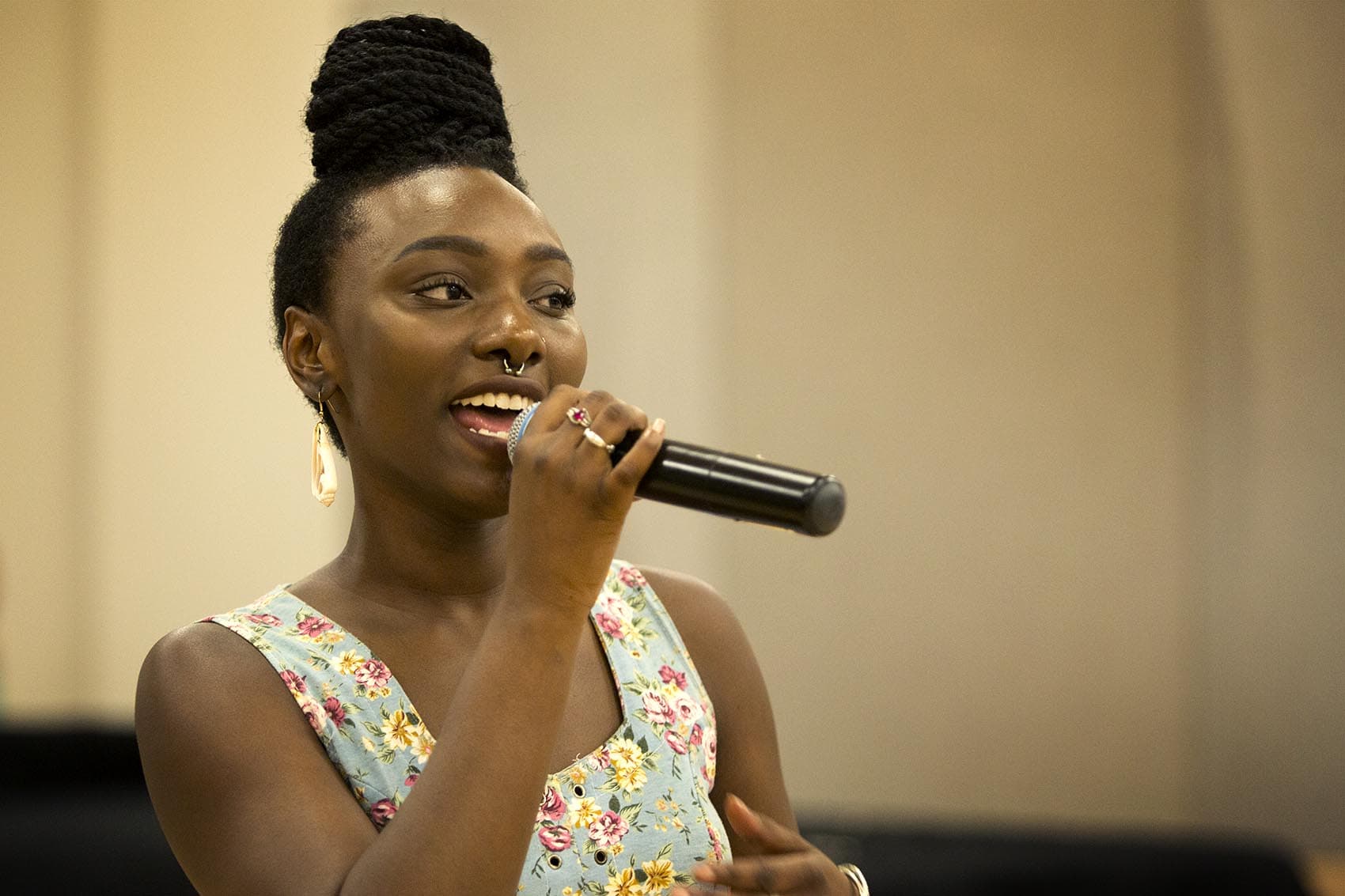 At her tune's close, Dyson practiced what she'll say to the crowd at Essence.
"So that was 'Don't Cry.' You can find it on iTunes, Spotify, Google Play, all that," she says.
The students were eager to give Dyson feedback, especially Angela Rodriguez.
"Mistakes don't matter," Rodriguez tells the singer. "Connect with audience members more — just look at people, sing to me. Specifically during 'Don't Cry,' 'cause it's such an emotional song. I want to feel like Beyoncé is looking at me, and I want to cry."
Festival lineups are packed with dozens of bands. Competition for ears and eyeballs is intense.
Dyson has competed on the TV talent show "Chasing Destiny" and sang backup with pop star Solange Knowles. Even so, the 21-year-old admits performing at Essence — with famous artists like Diana Ross — will be a huge but daunting step.
"There's definitely some nerves in there, but [I'm] very excited 'cause I'm getting a chance to sing music that I wrote in front of a bunch of people," Dyson says, laughing. "And I mean, that's scary."
Fake It 'Til You …
Nerves can influence a musician's performance in countless ways, according to BPMI Media and Operations Manager Jeff Apruzzese.
"A lot of the bands play so much faster on stage," he says. "You know, there are five songs they thought were going to take up their 20-minute set that they busted through in 12."
There are so many variables to contend with, Apruzzese says. "The main festival-goer isn't really thinking about the time constraints and logistics of just how much is happening backstage." His students are now, though.
The exercise of doing a festival is eye-opening because it's not like a typical club gig. Apruzzese says a lot of musicians are alarmed when they learn they don't get a sound check, or that they only have 15 to 20 minutes to get their gear up on stage.
"It's kind of plug in and figure it out as you go," he says.
There's a bit of "fake it 'til you make it" at play because the show the musicians hear on stage isn't the show heard by the audience, especially if there are issues with the monitors that allow bands to hear themselves on stage.
"And even if you're having the worst time," Apruzzese says, "don't portray that image to the audience. You need to make them think that everything's OK."
One more bit of advice Apruzzese shares with students heading to fests: Stay hydrated.
Headbanging Works
Next up at rehearsal: the melodic death metal band Aversed. Frontwoman Haydee Irizarry and her band mates have been training hard for the genre-specific Chicago Open Air festival where they'll play on the same day as icons Ozzy Osbourne, Slayer and Behemoth.
"It's just very humbling, and it's going to be a very big learning experience," the 22-year-old vocalist says. "It's a completely different world beyond playing your local bar gigs and hanging out in the local metal scene."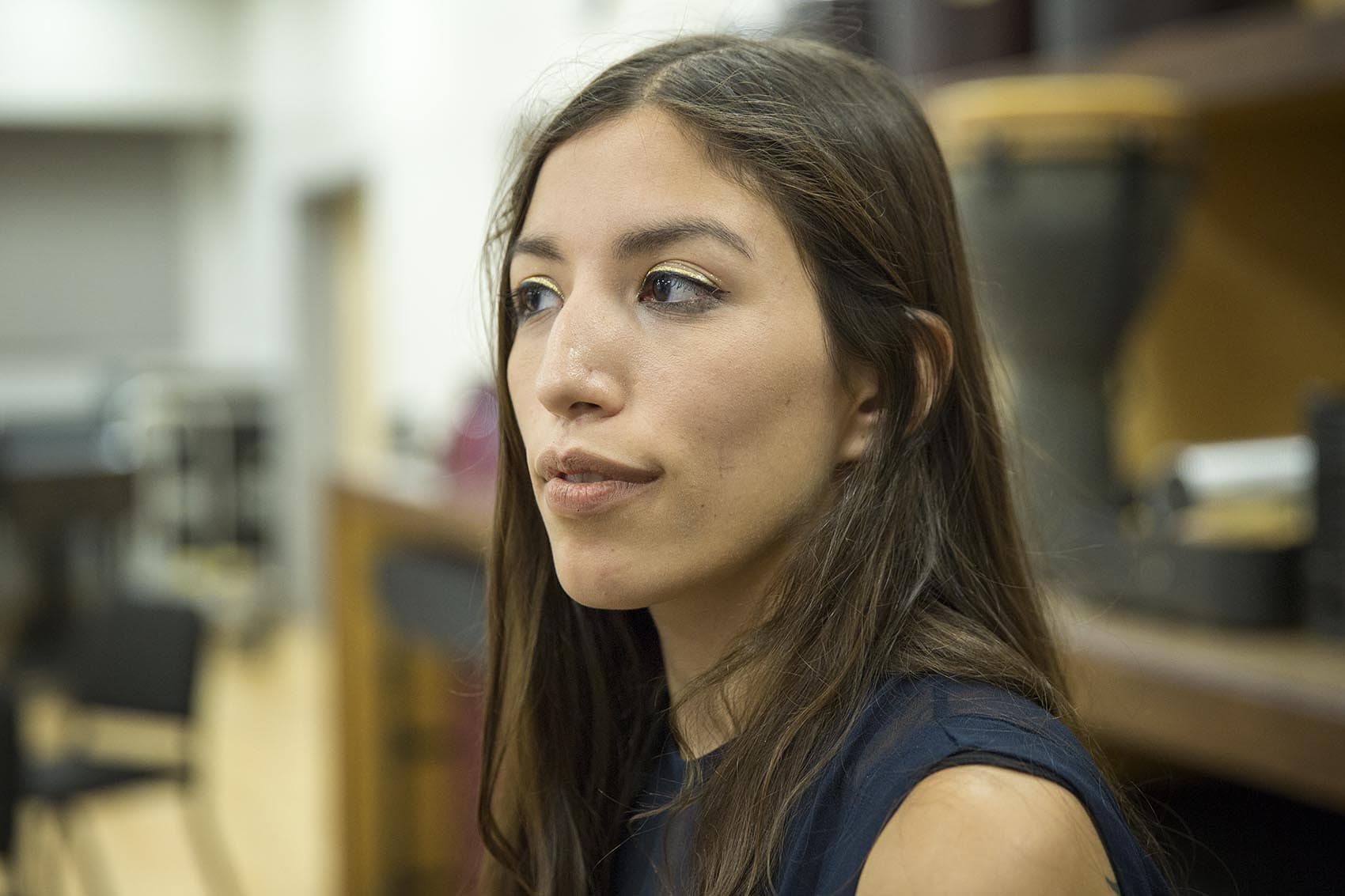 When she sings, Irizarry shifts between the classic, guttural metal vocal and something prettier. She's petite, but owns the stage, crouching, reaching out to the audience, headbanging and windmilling her long, brown hair in wide circles around her head.
"We've really got to reel 'em, and I think the windmills do that," Irizarry says. "But being the only female-fronted band [at the fest] this year, I think that that will bring us a lot of excitement."
Representing Berklee
Student Kristen McFarren and the rest of the class were satisfied with Irizarry's performance.
"You're a great frontwoman," McFarren says. "You really let your players shine which is awesome 'cause you guys all deserve it, you're so tight," McFarren says. "I'm not a metal head but you make me want to be one because it was so good."
Dorenfeld believes this class — and, ultimately, the time spent embedded in the festival experience — will serve all of the students well in the future.
"We're not out to build stars, we're just out to educate a group of students to go into the business and a band to build their confidence to actually become performers," he says.
"Will they will they make it? I don't know. Will it be the biggest show they ever did? Maybe. Will it be a start of a career? Hopefully. We don't have the answer, but unless you give them the opportunity it's never going to happen," Dorenfeld says.
Berklee College of Music doesn't have a football team, but the professor says the school can take pride in its students, traveling in tour buses to represent the school at some of the country's biggest festivals this summer.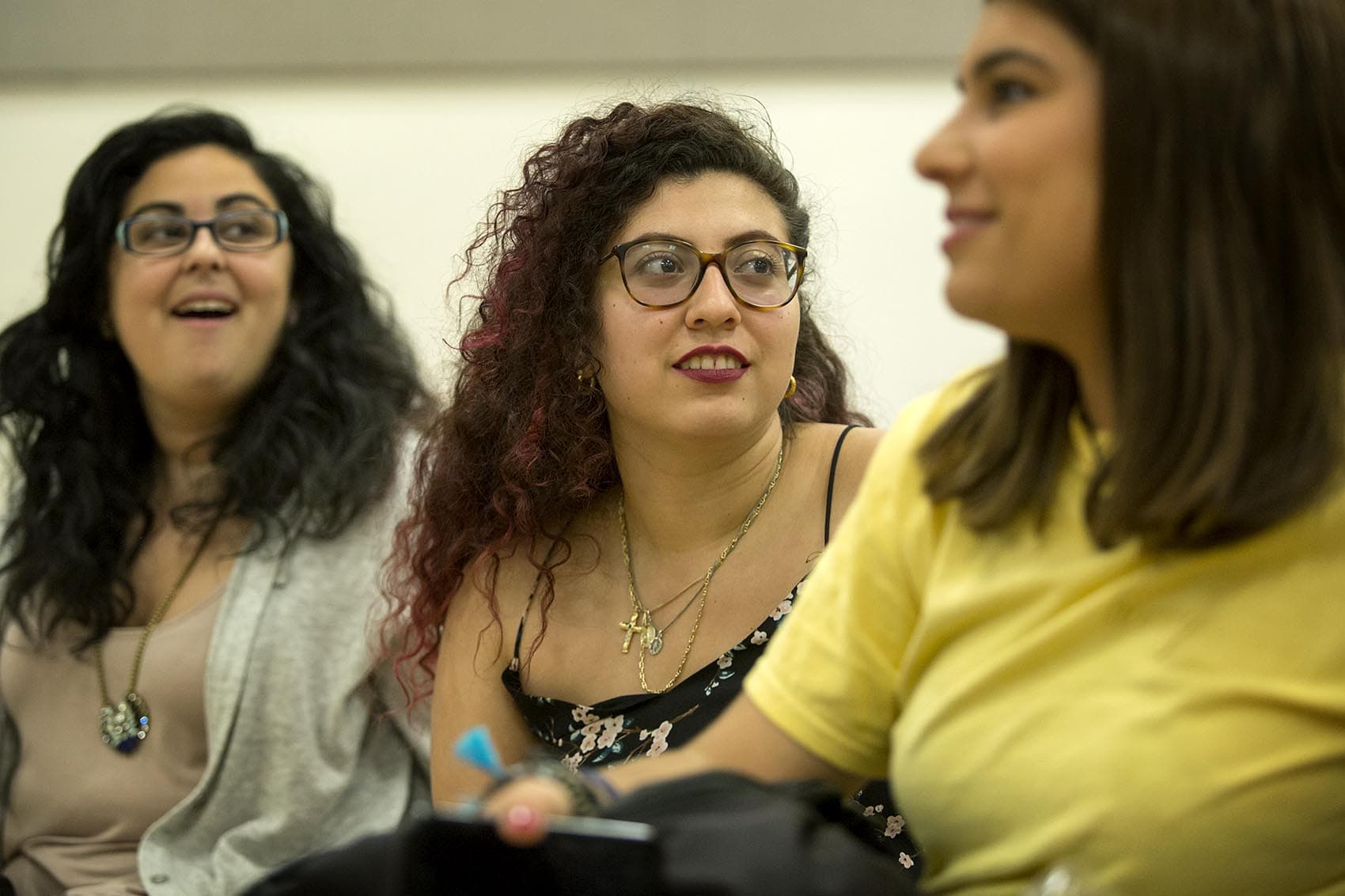 This segment aired on June 26, 2017.