5 Things To Do This (Long) Weekend Beyond The Esplanade, And Beyond Boston
Here comes July Fourth, which for many folks means the annual concert on the Charles with the Boston Pops Esplanade Orchestra and assorted guests. (If so, here's our guide.) To others it means ANYTHING BUT THE POPS. I'm a member of the anything-but club, particularly during this Bizarro World time in American politics. But even in the best of times I'd rather be far from the madding crowd. Here are some alt-Pops options through the Fourth.
---
Boston Harborfest | Friday, June 30 - Tuesday, July 4 | Boston Harbor
The Harborfest feels infinitely more celebratory of Boston than the Pops hoo-ha. From Freedom Trail walks to a performance by Hyde Park's Sweet Harmony at Christopher Columbus Park and all kinds of yummy eateries in the neighborhood, even a curmudgeon like me could get into the "Yankee Doodle Dandy" spirit. (The James Cagney movie is showing on Saturday, July 1.)
---
"Rock Bound: Painting The American Scene On Cape Ann And Along The Shore" | Through Oct. 29 | Cape Ann Museum, Gloucester
There are few places in New England I'd rather be than Gloucester, even if the sun isn't shining. (It's forecasted to go in an out and out this weekend.) Gloucester is a city where the classes mingle easily, where the fried clams on a Rocky Neck restaurant deck (Rudder, the Studio) taste particularly delicious, where Gloucester Stage beckons with good, smart theater. It's also home to the ambitious Cape Ann Museum, which almost always has an exhibit that captures the spirit of the local community's history. There were other artists besides Winslow Homer painting the rocky shores of New England and "Rock Bound" features the work of Marsden Hartley, Stuart Davis and others drawn to the North Shore.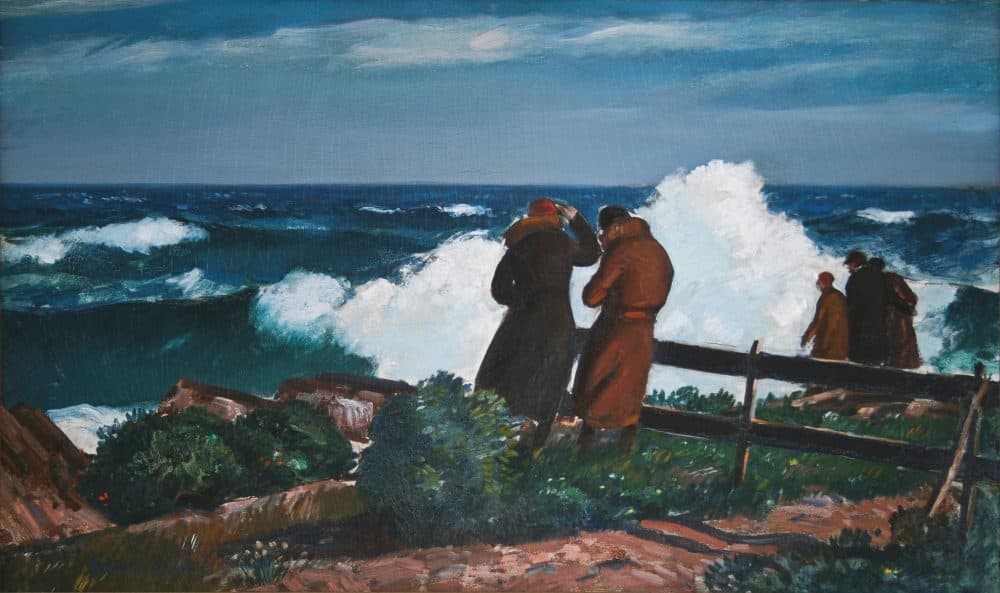 ---
From Mark Morris To James Taylor | Thursday, June 29 - Tuesday, July 4 | Tanglewood, Lenox
OK, there's one other place I'd rather be in New England — the Berkshires, which is now in full summer flight. The Mark Morris Dance Group would be worth the trip even if they were dancing about architecture, as the saying goes. But Thursday night at Tanglewood they'll be dancing to the delightful music of the late Lou Harrison, a classical composer who appeals to just about everybody. (Check out Lloyd Schwartz' preview of "Lou 100: In Honor Of The Divine Mr. Harrison.") And the Tanglewood popular artist program runs through the Fourth with the likes of Boz Scaggs, John Mellencamp, Emmylou Harris, Natalie Merchant and, oh yeah, James Taylor on Monday and Tuesday.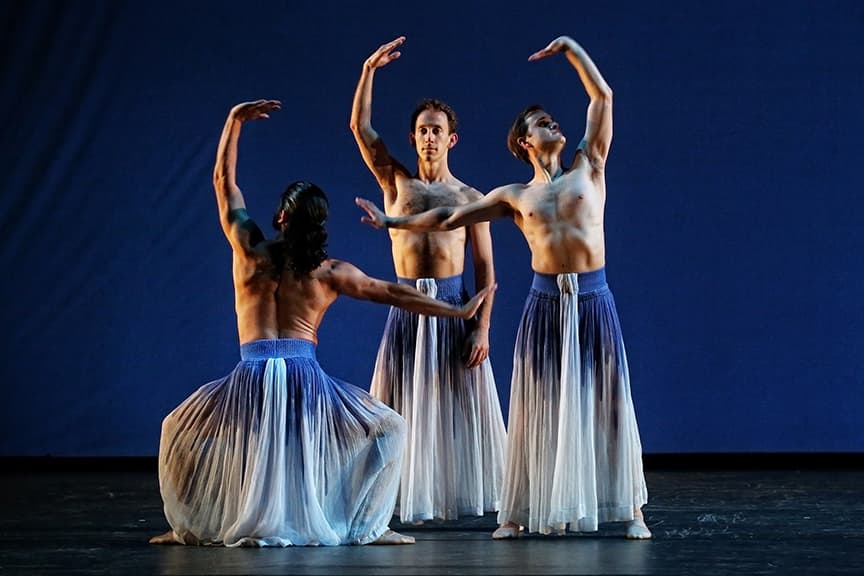 ---
Ava Luna | Saturday, July 1 | Great Scott, Allston
We're not trying to chase you out of town. The Brooklyn band Ava Luna is headed to Great Scott Saturday night with its eclectic mix of jazz, funk and rock. They're joined for an exciting-looking program by Birthing Hips, The Craters and Palehound's Ellen Kempner doing DJ honors. (Amelia Mason is over the moon about Ava Luna, who kick off her summer music preview.)
---
Binge-watch "Slings & Arrows" or "The Handmaid's Tale" | Your Couch 
The truth is I don't much like going anywhere around July Fourth. My old dog, Eliza Doolittle, was so terrified of fireworks that she'd tear through screen windows, jump off balconies and run away when I wasn't home, so I got in the habit of spending the holiday weekends watching Wimbledon and whatever else was on TV while assuring Liza that the hunters weren't coming. My current dog, Hannah, is more sedately fearful — she just goes in the bathtub. Not that I let my dogs run my life or anything. But it might be a good weekend to pick a show and binge. If you haven't seen it, try the great three seasons of "Slings & Arrows" from 2003 to 2006. As far as I'm concerned it's one of the great series of all time. Even if you're not a theater fan, the Canadian comedy set in a Stratford-like Shakespeare festival is available from Netflix DVD or you can just buy it from Amazon. It makes Shakespeare as much fun as "Seinfeld." Personally, I'm behind on Hulu's fascinating adaptation of Margaret Atwood's "The Handmaid's Tale."
So I might just spend the weekend watching. And cuddling. Good girl, Hannah.