'I Miss Everything': Chelsea Man Awaits Deportation Ruling From Behind Bars
04:52
Play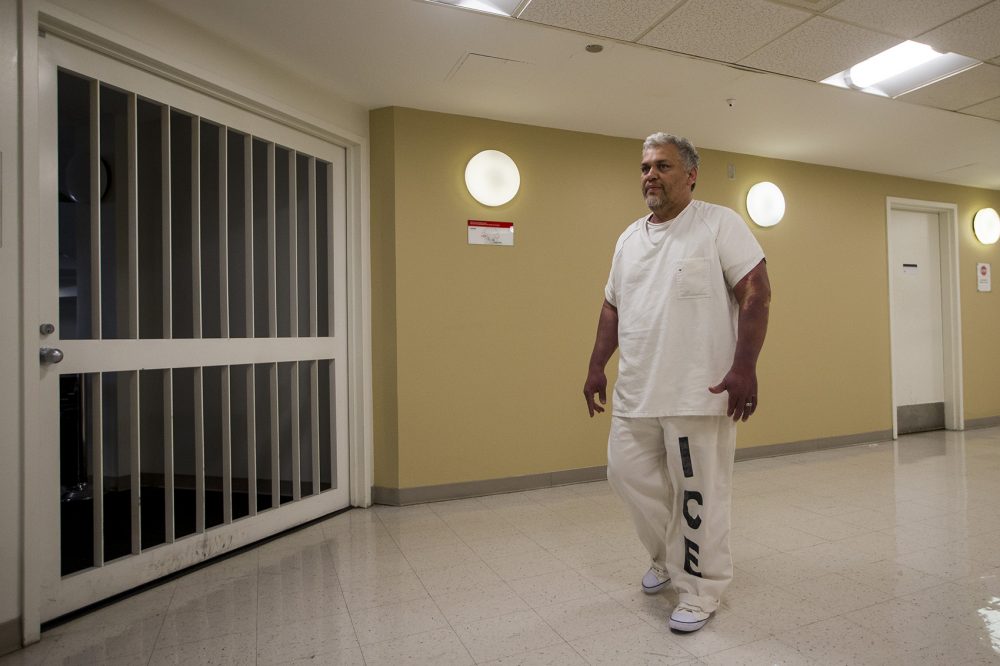 This article is more than 3 years old.
Francisco Rodriguez wore a white prison uniform with the letters "ICE" — U.S. Immigration Customs and Enforcement — emblazoned in black across his back. He had a weary smile on his face as we sat down in a family meeting room at the Suffolk County House of Corrections on a recent afternoon. There were games and puzzles stocked on shelves and Sesame Street posters lining the walls. Rodriguez's family, though, hasn't been able to visit him since he was arrested on July 13.
"I miss everything. Honestly, I miss everything," he said.
Rodriguez's wife gave birth to their first son last week, but he has yet to meet the newborn. Rodriguez requested to visit his son and wife in the hospital but his request was denied by ICE, which cited his ongoing court case and potential safety concerns.
Rodriguez says the whole ordeal has been hard on his family, especially his 10-year-old daughter Mellanie.
"She was, she was having nightmares about me that she, she sees me dead," Rodriguez says. "And she was crying a couple days."
Rodriguez, who has no criminal record and works as a janitor at MIT, arrived in the U.S. in 2006 after fleeing gang violence in El Salvador. He was denied asylum in 2011, but had been routinely granted permission to stay in the country under what's called prosecutorial discretion. Then last month he was taken into federal custody during a check-in with ICE.
Shawn Neudauer, a spokesman for ICE, said in a statement that Rodriguez was arrested after he failed to make timely arrangements for his departure back to El Salvador.
Matt Cameron, Rodriguez's immigration attorney, disputes that, saying in an email that his client was "never provided with any specific instructions for the timing of the [plane] ticket that he was to bring with him, but only to 'bring tickets.' "
The day after he was detained, Rodriguez's daughter Mellanie spoke to the media, fighting back tears.
"The president said he was only taking criminals out of this country and my dad doesn't have any criminal record," she said with a whimper. "I hope and I'm going to pray for my dad to be together with all my family again."
Rodriguez has become a public figure in the debate over immigration. His case exemplifies ICE's expanded enforcement priorities, and he's gained the support of the state's congressional delegation, with Massachusetts U.S. Sens. Elizabeth Warren and Edward Markey both calling for his release.
In order to really understand Rodriguez's situation, we need to go back to 2005, before he left El Salvador.
"I study, I do my college in El Salvador. I have my own business selling cars and have a car wash too. And I was, I was doing wonderful but I have an issue with the gang members. They try extortion and they kill one of my employees too," he recalls in imperfect English.
Rodriguez filed a police report in 2005 documenting a fight between one of his employees and a gang member. Rodriguez broke up the fight and the alleged gang member threatened to kill him.
The gangs showed up later at his car wash demanding money, according to the police report. Shaking down local business owners is a routine way for gangs to make money in El Salvador. The car wash was on a busy commercial street which was good for business but, Rodriguez says, it was also in between two different gang territories: split between Mara Salvatrucha, or MS-13, and 18th Street.
Rodriguez paid for private security for a while but says he never really felt safe. So in 2006 he illegally crossed the U.S.-Mexico border.
"It was like a life decision, to stay or not stay, because you have to find a way to live," he says.
Rodriguez eventually applied for asylum, but he was denied. Since 2011 he's checked in regularly with ICE agents and has been routinely granted permission to stay in the country under prosecutorial discretion. During that time, he's created a life in Chelsea where he started his own carpet cleaning business.
"I'm focused on, on work and support my family and follow all the rules from the government," he says. "Just try to deal with everything that I had to be responsible. Tried to live, I would say, the American dream. I don't know, now it's the nightmare dream or something like that."
ICE agents have been given broader authority under President Trump's beefed-up enforcement policies, arresting more immigrants with no criminal backgrounds whose only offense may be entering the country without authorization.
Rodriguez pauses for a moment when asked what might happen if he's deported to El Salvador, where he fears retaliation from the gangs. He says he's easily identifiable because of a purplish skin discoloration that he calls a birthmark. He drops his head, full of thick white hair, into his hands and begins to cry.
"I don't know if I can keep helping my children. I don't know how but I have to be a ghost over there. My problem is, like you see, is I have this birth mark. I'd be so obvious," he says. "That's very easy to get recognized. Over there is a small country."
Rodriguez's legal team is exploring the appeals process and in the meantime he remains at the Suffolk County House of Corrections. He says he knows these things take time and he's trying to be patient.
This article was originally published on August 08, 2017.
This segment aired on August 8, 2017.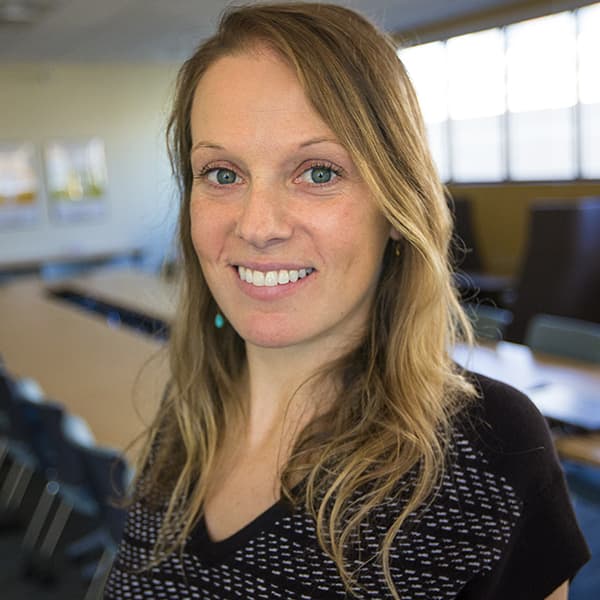 Shannon Dooling Reporter
Shannon Dooling is an immigration reporter at WBUR, Boston's NPR news station.