Roslindale Man Convicted Of Murder Is Freed After 38 Years In Prison
Resume
A Roslindale man convicted of murder nearly 40 years ago is now free.
Frederick Clay was arrested two weeks after his 16th birthday and has always maintained his innocence, even when it meant refusing a plea deal to avoid a life sentence.
On Tuesday, his murder conviction was vacated, and Clay, now 53, walked out of a Suffolk County courtroom a free man. Clay smiled and clapped as he entered the lobby.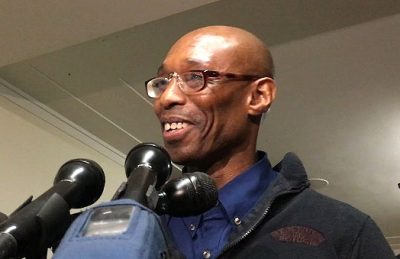 "Well, it's been a long time coming," he said. "It's been 38 years for something I didn't do. I'm kind of overwhelmed and sort of nervous."
Clay told reporters that his lawyers and even other inmates continued to encourage him throughout the appeals process.
"Never give up," he said. "You might lose some issues along the way but you still got to maintain who you are and don't play politics with the truth. Stick with the truth."
Clay was arrested in 1979 for the murder of Jeffrey Boyajian, a cab driver who was shot to death while on the job in Roslindale. Two eyewitnesses placed Clay at the scene and in 1981 he was convicted of first-degree murder.
Lisa Kavanaugh, director of the Committee for Public Counsel Services Innocence Program and Clay's attorney, said the witnesses confirmed her client's identity only after being hypnotized, an identification method that new research has largely debunked.
Kavanaugh said that much of the testimony used against Clay would not stand up today in court.
"There were ... profound problems with both the circumstances with which the witnesses were able to make their initial observations and also with the way that the police handled the identification procedures," Kavanaugh said.
And the prosecution agrees.
Suffolk County District Attorney Daniel Conley's office re-investigated Clay's case through its Conviction Integrity Program. Conley said he doesn't know whether Clay is actually innocent but he does know that Clay did not receive a fair trial.
"We discussed it, we studied it carefully, and at the end of the day, I simply was not convinced that justice was done," Conley said.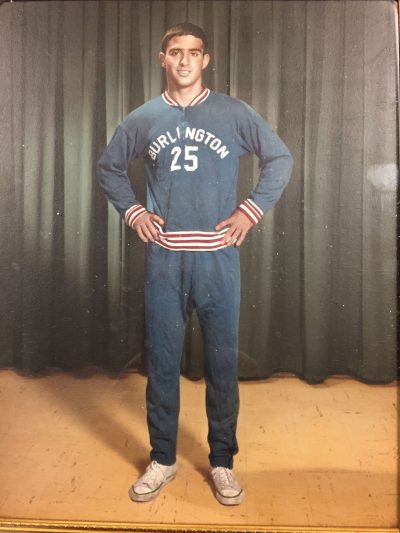 Justice is all Jerry Boyajian said he and his family ever wanted for his older brother Jeffrey, the victim of the murder. He said he and his family are now trying to move on.
"I really feel that justice failed Mr. Clay and in that respect it also failed my brother, but there was no point in, you know, continuing to have Mr. Clay in prison," Boyajian said.
Now that he's a free man, Clay said he will focus on learning how to live in a world he hasn't known for almost 40 years.
"I want to spend some time with my friends and just enjoy the moment," he said. "Have lunch, you know, I haven't had no steak and cheese sub in quite a while so I want to enjoy that and just try to focus on what's coming next."
He was greeted by applause and shared a hug with his lawyers and supporters. Next, Clay heads to a transitional program in Lowell.
This segment aired on August 8, 2017.