Malden Charter School Drops Ban On Hair Extensions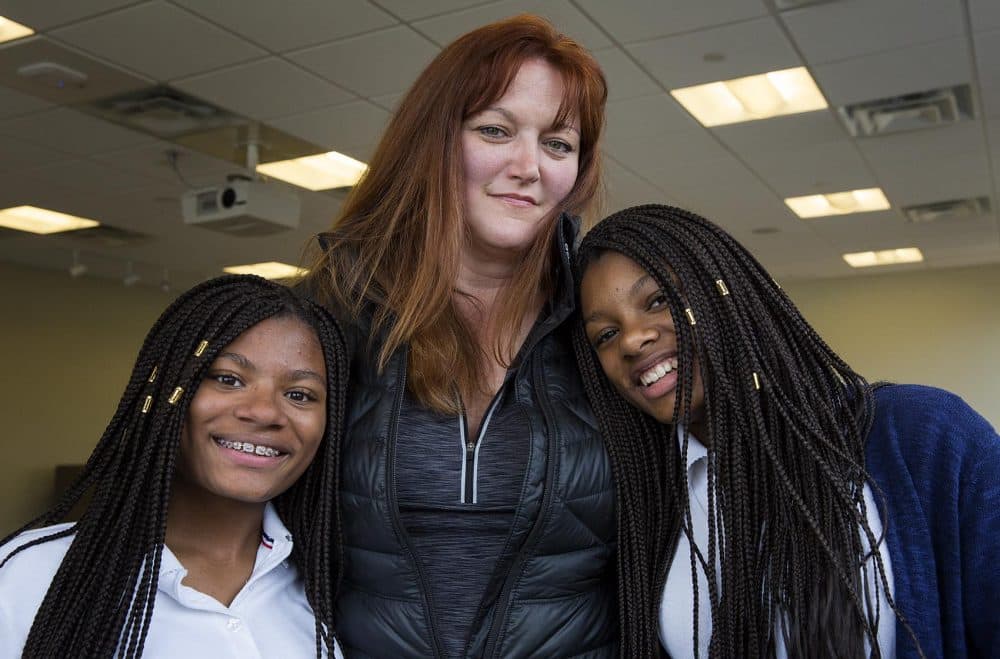 This article is more than 5 years old.
A Malden charter school has dropped a dress code policy on hair that the state attorney general's office believed could be discriminatory toward black students.
Mystic Valley Regional Charter School was criticized in May by civil rights groups and education advocates after it punished two black students, Deanna and Mya Cook, for violating the ban on hair extensions.
The school's handbook for the upcoming school year, released Friday, does not include any language banning hair extensions.
School officials previously said the ban on extensions was to minimize distractions in the classroom. Mystic Valley also had banned hair that was 2 inches or thicker, shaved in sharp lines or dyed in unnatural colors.
The Cooks argued the extension ban was discriminatory because black students were more likely to wear extensions than their white counterparts. Additionally, the girls said the school was not enforcing its hair policy evenly among white and black students.
The civil rights division of State Attorney General Maura Healey's office sent the school a letter directing them to immediately end the hair policy — saying evidence on social media showed the school was in fact not enforcing hair policies equally between black and white students.
Following the attention in the spring, the school's board of trustees suspended the hairstyle ban for the remainder of the 2016-2017 academic year.
Aaron Cook, the father of Deanna and Mya Cook, told WBUR that the school did not include the family in discussions this summer on changing the policy in the handbook, but that the family was interested in letting the process run its course.
"The school was actively engaged with our attorneys, with the attorney general's office and my wife and I were hopeful that the school would do the right thing and eliminate this discriminatory policy," Cook said. "And it seems like that approach worked."
In a statement, Jillian Fennimore, communications director for Attorney General Healey, said the office is pleased with the change.
"Mystic Valley Regional Charter School and its Board of Trustees have made positive steps toward addressing the community's concerns, and our office is appreciative of the revisions made to its hair/makeup policy."
Cook says his daughters are ready to be able to attend Mystic Valley in the fall without the worry of being punished for their hairstyles.
"I don't want to say there's a bad taste in our mouth," Cook said. "I think we learned a lot about the school that our kids attend. We learned that there's still more work to do but we're very excited that the policy has been removed."
This article was originally published on August 12, 2017.