Boston's Walsh Pledges To 'Keep Hate Out Of Our City'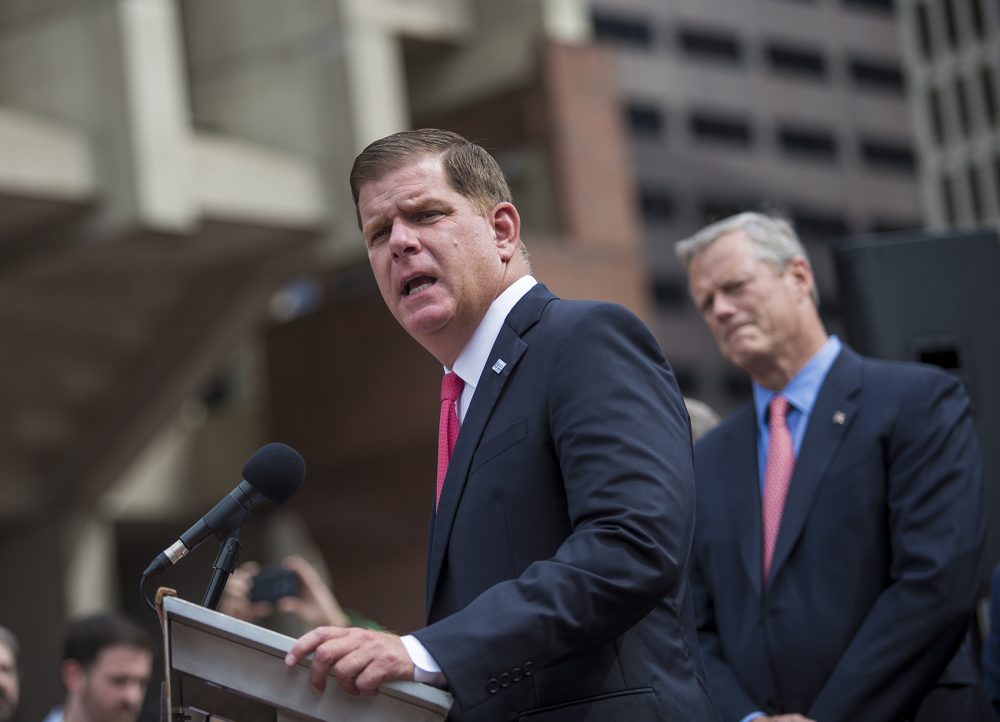 This article is more than 5 years old.
Officials in Boston are preparing for a possible controversial rally on Boston Common Saturday, after a rally of white nationalists in Virginia turned violent over the weekend.
Organizers of the so-called "Free Speech Rally" say they're not affiliated with organizers behind the rally in Charlottesville, but some people who spoke there were scheduled to speak in Boston.
"We are not in any way associated with the organizers of the Charlottesville rally," the Boston group wrote on Facebook on Saturday.
Boston Mayor Marty Walsh said in a news conference Monday that no group has so far requested a permit to hold a rally, although the city has heard through social media that such a rally is being planned. A counter-demonstration is also being planned.
Walsh, a Democrat, along with Republican Gov. Charlie Baker, said any groups that want to bring hate to Boston are not welcome.
"We reject racism, we reject white supremacy, we reject anti-Semitism, we reject the KKK, we reject neo-Nazis, we reject domestic terrorism and we reject hatred, and we will do every single thing in our power to keep hate out of our city," Walsh said.
Boston's leaders say they hope to encourage the free speech rally organizers to reschedule the event in light of the violence in Charlottesville. But police are also preparing a security plan.
"We do anticipate large crowds but we expect best behavior out of people," said Police Commissioner William Evans.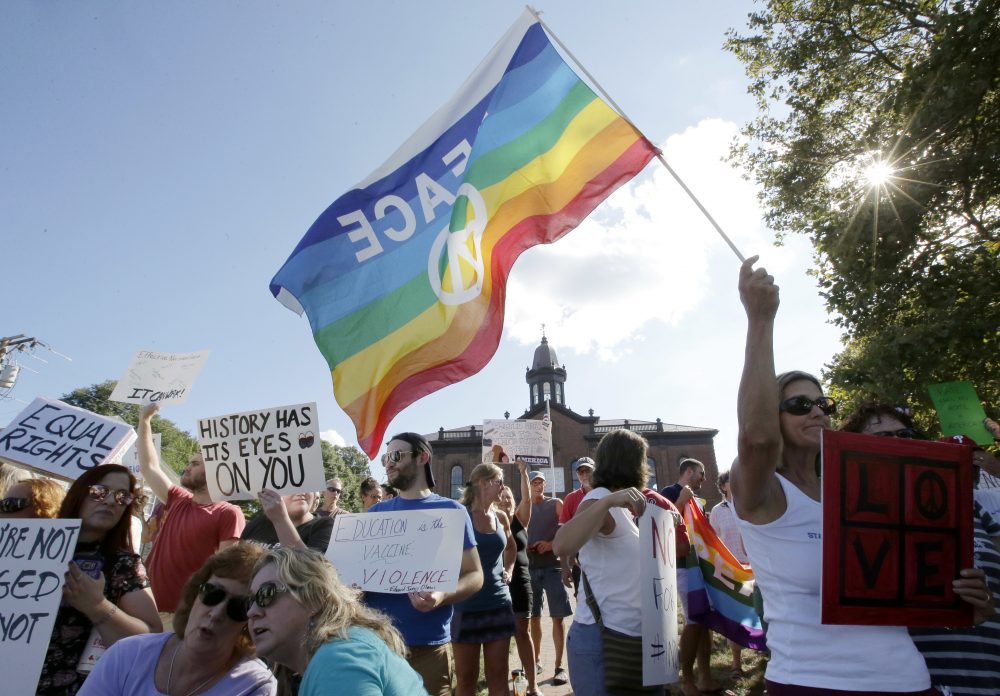 Many gathered across Massachusetts Sunday night to condemn the violence in Virginia and the message of white supremacists.
"We're here to say our country is inclusive," said Elaine Lyte, who organized a rally on Boston Common Sunday. "We value all the members of our society. We will not allow them to be intimidated by white supremacy."
For the couple of hundred protesters who gathered Sunday, President Trump was almost as much a target as the white supremacists.
Many faulted the president for not explicitly condemning the white supremacists.
"In his statement yesterday, he referred to violence by both sides," said Ellen Friedman, who attended a rally on the Common. "As if both sides had been violent. None of that is true."
The Massachusetts Council of Churches and other religious leaders in the state are meeting Monday to discuss how to respond to plans for Saturday's rally.
Laura Everett, the council's executive director, says the recent violence should make religious leaders go through a "self examination" of their roles in society.
"What are the ways that our Christian institutions have excluded and marginalized?" she said. "What are the ways we are just in relationships with people who look like us?"
With reporting by WBUR's Steve Brown, David Boeri, Bob Shaffer and Paul Connearney
This article was originally published on August 14, 2017.