'An Accent Can Tell A Big Story,' Says 'Orange Is The New Black's' Yael Stone
Play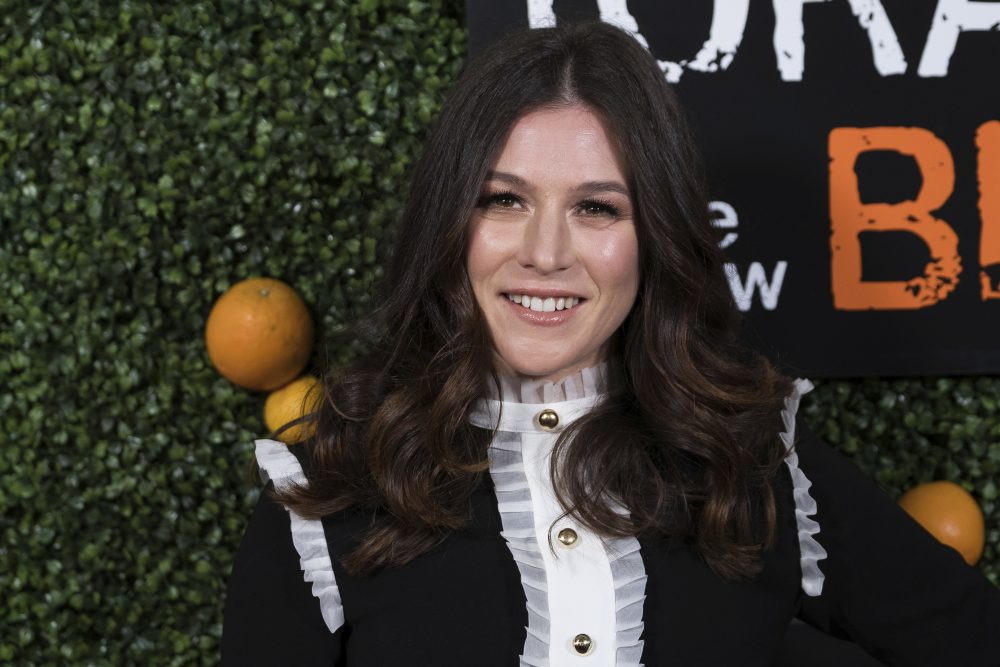 This article is more than 5 years old.
A distinct accent — like my Boston accent — is usually a clear giveaway as to where someone's from, but what else can it reveal about a person?
A lot, according to Australian actress Yael Stone from the Netflix show "Orange Is the New Black," who uses her character's sound to tell her story.
Stone plays Lorna Morello, who's in prison for stalking a guy she met at the post office. They only had coffee once, but Lorna invented an entire love story between them, and really believes it.
Lorna — the character — is from East Boston. Five years ago, early into filming of the first season, Stone took a quick trip to Boston to help her learn the character.
"I think it was two days, and I had my camera with me and I took some photos, which also I found really helpful," she says. "I did find those areas imaginatively that I was like, 'Oh, this is maybe what Lorna's childhood house looks like.' "
Stone also made audio recordings. She started piecing together a biography for her character.
"You know, two days is not a lot, but it did help me collect a kind of visual audio bank to draw from," Stone says.
My voice is in that audio bank. On her Boston trip, she and I met at a cafe, and she had brought her recorder.
"There's a beautiful part which I used to love listening to," Stone says, "where you're talking about, I think you're talking about work and sports [it was the Bruins and their owner].
"It must have been around Christmastime, because there's Christmas music in the background," Stone adds. "And it just has this, like, beautiful ethereal quality ... and you're talking with your beautiful accent. I used to love listening to that. There were a few things I used to listen to on the way to work, and you were one of them."
Stone listened to that recording and others to help perfect a hybrid Northeast sound for her character.
"This is not my attempt at a Boston accent. That's not strictly what I was going for," she says. "I was also living in Brooklyn at the time, and it is a really Brooklyn sound. There are some parts of that sound, though, that do have Boston elements, so it's definitely a cocktail."
And that cocktail is meant to reveal a lot about Lorna.
"The sounds we make tell the story of our lives sometimes," Stone says, "so for Lorna the sounds that she makes tell the story of her life — so a life that's kind of moved up and down the East Coast. That she's very adaptable. She's done pretty well in prison because she has been flexible. She's managed to create allegiances that have kept her safe."
"The sounds we make tell the story of our lives sometimes."

Yael Stone
Like Lorna, Stone says her own voice tells people a lot about who she is.
"I don't sound terribly Australian," she says. "People tell me that all the time. That tells a story of somebody who has gone to drama school, been made to feel a little ashamed of their Australian accent because, you know, we have a bit of cultural cringe in Australia. So already that tells you something about me and my personality. So, you know, I think an accent can tell a big story."
So the next time you're talking to someone — or binging Netflix — listen closely. You might just learn something.
This segment aired on August 25, 2017.