Yellow Lobster Shellfishly Steals Spotlight At New England Aquarium
A golden god among lobsters will soon be showing off its shell at the New England Aquarium in Boston.
The aquarium had its rare yellow star pose with its weirdly-colored (potential) tank mates, but it boils down to this: All eyes were on the yellow guy.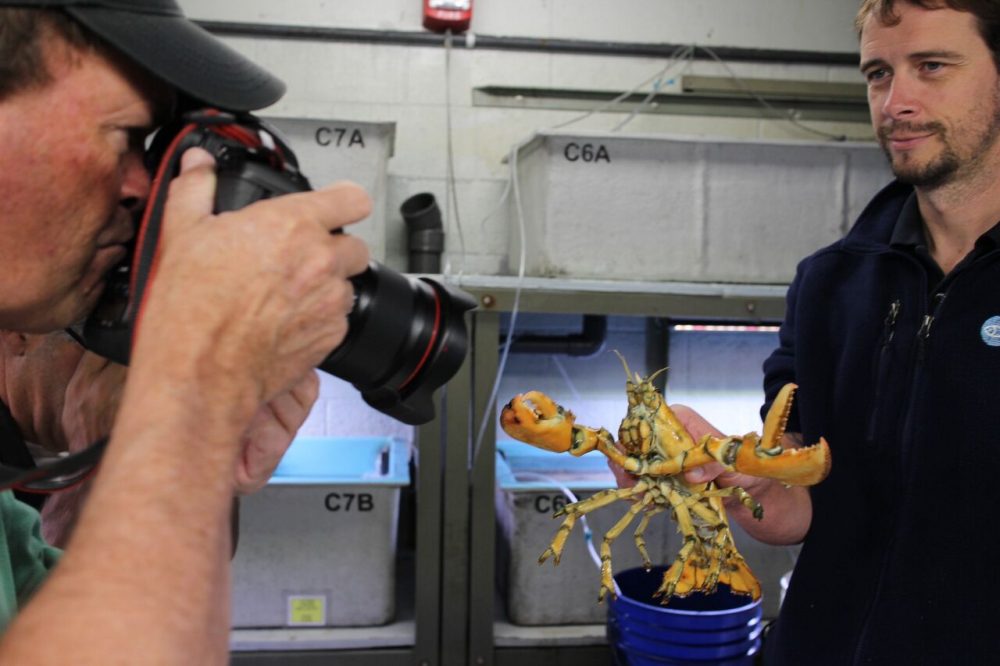 Still, the five unusual lobsters together, grouped tail-to-tail to avoid in-fighting, were quite the sight. In fact, the troupe likely had your average lobster seeing red (or more likely, that mottled-green color that lobsters usually are before humans, er, turn up the heat).
The other lobsters' showy colors include blue, orange, calico and one experts call the Halloween lobster, for its split exterior in black and orange.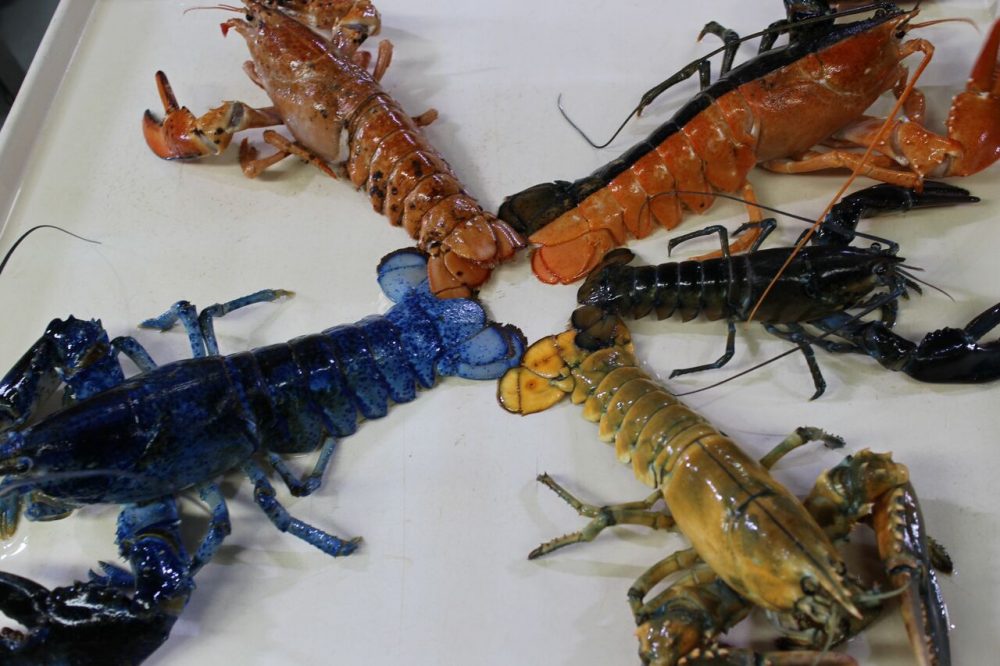 Like buried treasure, the aquarium says wild yellow lobsters are extremely rare. Their existence among fellow crustaceans is estimated at about 1 in 30 million.
"We were excited to get a yellow," says aquarium spokesman Tony LaCasse, adding that the new guy "really fills out the spectrum" of the aquarium's odd-colored collection. That's save for the rarest of them all: the albino lobster. LaCasse says the aquarium was last gifted an albino 10 years ago from Plymouth, and it's, conservatively, a 1-in-100-million lobster.
"We'll have to keep our fingers crossed," LaCasse said about eventually snatching up and showing off the complete set.
After being caught by lobsterman Bill Porter, of Marblehead, the yellow lobster was donated to the aquarium by Salem seafood company Patriot Seafoods.
Visitors will have to wait to see this luminous leading lobster as he will not be put on display until after about a month of quarantine.
Until then, the other colorful lobsters can be found hiding out among the exhibits of the Cold Marine Gallery, the aquarium said.
This article was originally published on September 01, 2017.