A.R.T. Makes Last-Minute Casting Change For Broadway-Hopeful 'WARHOLCAPOTE'
This article is more than 4 years old.
Just three days before "WARHOLCAPOTE" was scheduled to start previews at the American Repertory Theater in Cambridge, the actor playing Truman Capote has withdrawn and been replaced.
It's the latest twist in a decade-long journey for creator Rob Roth's dream play.
Leslie Jordan, one of the actors in the two-person show, bowed out "due to unforeseen personal circumstances," according to a statement from the A.R.T.
The A.R.T. statement also announced Jordan's replacement for the role of Truman Capote: Dan Butler. He's been on stage at the A.R.T. before, as George Wallace in "All the Way."
"WARHOLCAPOTE" is a verbatim piece composed of real-life conversations between Capote and Andy Warhol, who recorded their colorful chats in the 1970s. It took Roth years to get access to the tapes and secure the blessings of the two icons' respective representatives — just a few of the steps in a development process that he, and the rest of the show's creative team, hope will culminate in a Broadway run.
Butler has been on Broadway before; his credits there include "Biloxi Blues" and "Twentieth Century, " and his list of off-Broadway roles is long. He also played the obnoxious sports talk show host Bob "Bulldog" Briscoe for six seasons on the TV show "Frasier" and has written, adapted and directed.
Butler will play Capote opposite Tony Award-winning actor Stephen Spinella as Warhol.
"WARHOLCAPOTE" is scheduled to hit the A.R.T. stage for previews on Sunday, Sept. 10, and run through Friday, Oct. 13.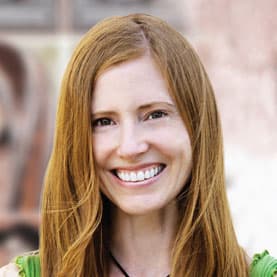 Andrea Shea Senior Arts Reporter
Andrea Shea is WBUR's arts reporter.