New Boston Initiative Encourages Landlords To Rent To People Who Are Homeless
This article is more than 4 years old.
The city of Boston has launched a pilot program to encourage landlords to rent to people who've been homeless.
It's called the Landlord Guarantee Program. Property owners who get accepted and then rent to an individual or family that's been homeless will be paired with a "landlord partner" from the city's Office of Housing Stability. That worker will help resolve any issues that might arise between a landlord and a formerly homeless tenant. The city will offer referrals to mediation, among other services.
The program will also compensate landlords up to $10,000 for any unpaid rent, property damage and certain court costs arising from a dispute.
"The stereotype is that homeless folks can't pay bills, they can't be responsible," Mayor Marty Walsh said. "And in this case, they're going to have some good supports from the city and from nonprofits that are going to make sure that they succeed."
Tenants in the program will have already qualified for Section 8 vouchers or other housing subsidies. They will have at least six months of case management from homeless service agencies working one-on-one with them.
The program is part of the city's effort to eliminate chronic homelessness by the end of next year. That plan is based on a model now being adopted in many cities around the country, known as "housing first." People entering the emergency homeless shelter system are immediately assessed so their health care, education, employment and transportation needs are known; and they're immediately put on a path toward supportive housing.
"Simply putting somebody — a homeless person — into an apartment doesn't get our job done," said Walsh. "It's the success of that individual. And we're going to be there to help. And [the guarantee program] is another tool to encourage landlords to open up their front doors if they will."
According to the mayor, the city has had an easier time finding landlords to rent to military veterans who've been homeless than to non-veterans. City officials are hoping this program will help shift that dynamic.
The pilot had a soft launch earlier this year but was officially launched Wednesday. So far the owners of one property have been accepted into the program, and there are several landlord applications pending, according to city officials. The program will be first come, first served.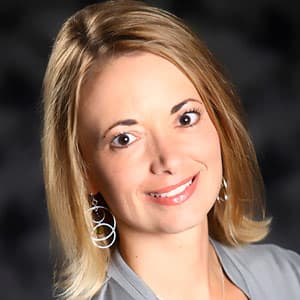 Lynn Jolicoeur Producer/Reporter
Lynn Jolicoeur is the field producer for WBUR's All Things Considered. She also reports for the station's various local news broadcasts.