Dear Amazon: Mass. Cities Make Their Pitch For Tech Giant's Second Headquarters
Resume
About a dozen cities across Massachusetts have told WBUR they plan to bid for Amazon's second headquarters, though Gov. Charlie Baker has suggested there could be up to 20 bids from the state.
The Seattle-based tech giant is on the hunt for a new headquarters and has asked cities and states to submit proposals by Oct. 19. Amazon's request for proposals encourages "states, provinces, and metro areas to coordinate with relevant jurisdictions" to submit one proposal per metro area.
Boston is seen as a top contender. In fact, according to Bloomberg, several senior Amazon executives are pulling for Boston.
But a number of cities surrounding Boston are also vying for CEO Jeff Bezos to pick them. For some of these smaller cities, it's a chance to raise their profile and persuade other businesses to consider relocating in the vicinity.
For others, their very strength is their proximity to Boston and its innovation economy. And yet, they're hoping to convince Amazon to pick them instead.
We wanted to hear what some of these cities see as their competitive edge, so we visited a few to hear their pitch.
---
Merrimack Valley
"Lawrence was the birthplace of the Industrial Revolution in the commonwealth. There's no reason why we can't be the birthplace of the next generation of industries in Massachusetts." — Dan Rivera, mayor of Lawrence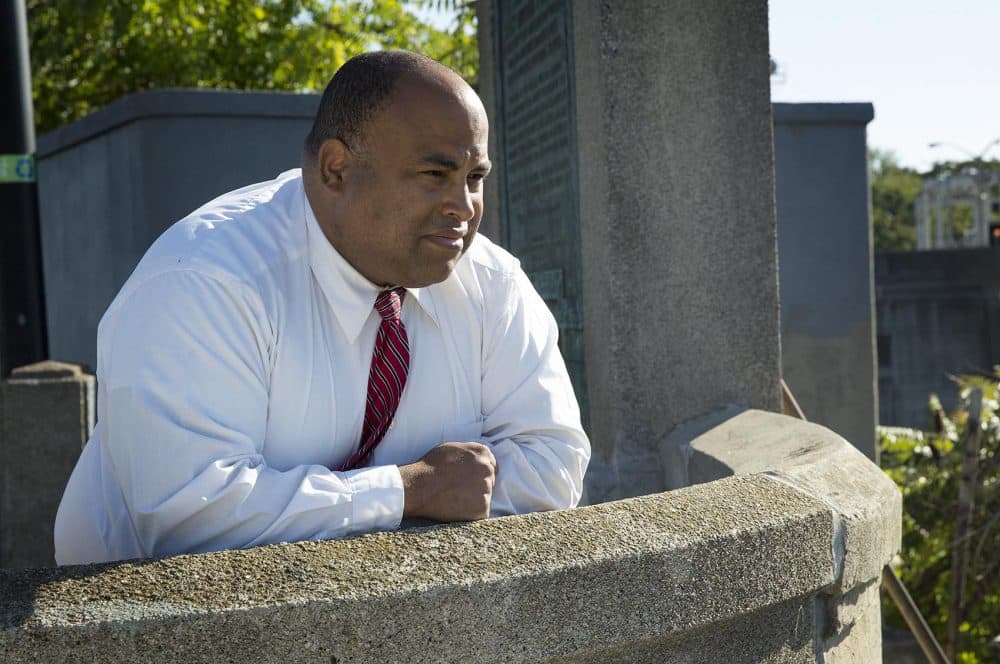 This Isn't A Solo Bid
The municipalities of Lawrence, Andover, North Andover, Haverhill and Methuen intend to join forces and submit a regional bid that'll include possible sites from the cities and towns.
Why The Merrimack Valley?
Rivera repeats the same phrase every time you ask him why Bezos should pick Lawrence (and its neighbors) over any other region: "location, location and workforce."
"There's nowhere closer that you can be to both the Boston market and the southern New Hampshire and southern Maine market … than where Lawrence and the Merrimack Valley is," Rivera says.
Rivera points to his city's large immigrant workforce as an asset. But the city's workforce is not particularly highly educated: Only 11 percent of Lawrence residents over age 25 have a bachelor's degree, according to census data.
Rivera also emphasizes the region is more affordable than the urban core of Boston. Amazon employees could, he explains, play golf in southern New Hampshire and buy spacious homes with even more spacious backyards in Andover, Mass. "We can give the urban environment with a suburban support system," he says.
Rivera calls the Merrimack Valley "the biggest lift for the money" — a cheaper cost of living that comes with less overhead costs and a commuter rail stop.
"The Merrimack Valley Regional Transit Authority — I'm the chair — we would bend over backwards to make sure that they can get their workers to work and workers home," Rivera says.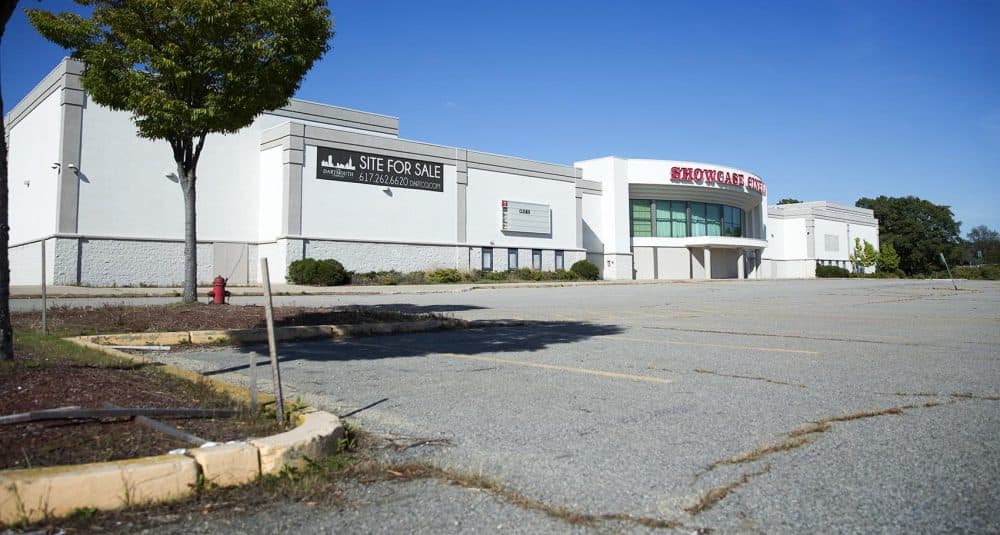 Where To Put An Amazon HQ2 In The Merrimack Valley
The region does not have one singular site large enough to house the demand expected from Amazon — the retail giant has grand construction plans -- so it's trying to create a campus connected by highway or rail.
Rivera highlights three particular possible sites (but acknowledges the region's bid will likely include a handful of suggestions):
A 168-acre parcel of land in North Andover called Osgood Landing that was once home to a Lucent Technologies plant that employed 12,000 people. (Amazon promises to eventually employ about 50,000 people.)
A shuttered Showcase Cinema movie theater and the huge parking lot surrounding it near I-495 in Lawrence.
A tract of land around an old paper mill in Lawrence that abuts a water power plant and what Rivera describes as "the biggest stone dam in the world for the longest time." Rivera says it could potentially produce enough hydropower to create a self-sustaining renewable Amazon district powered by the canal and the dam.
---
Worcester
"We've got a puncher's chance. I think as people learn more about Worcester and central Massachusetts, they realize there's a value, there's an accessibility to all of New England that is not easily matched or cannot be matched." — Tim Murray, president and CEO of Worcester Regional Chamber of Commerce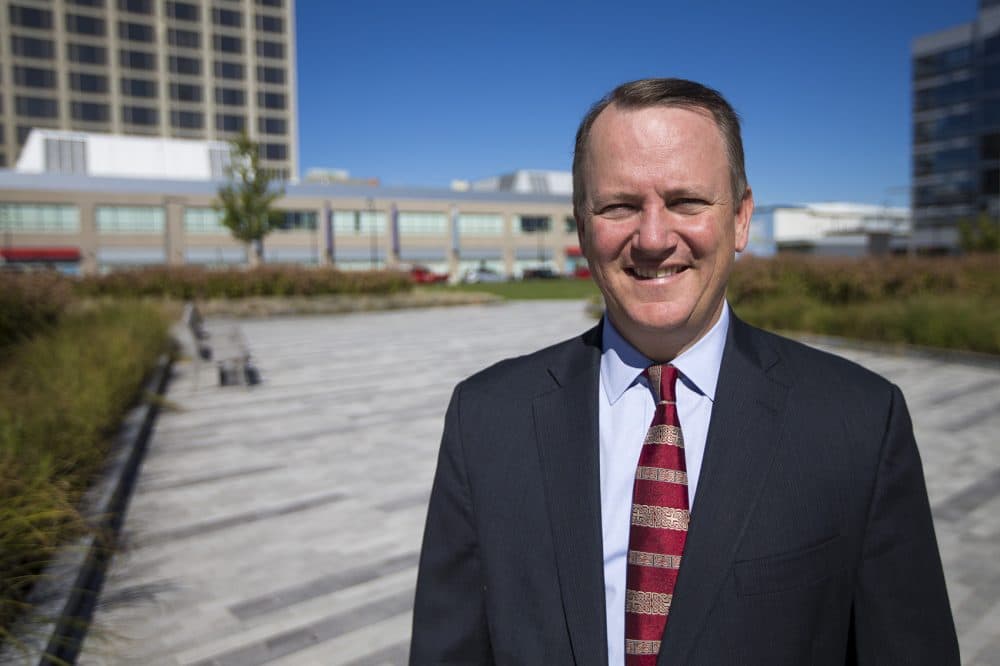 Why Worcester?
Murray, who previously served as lieutenant governor and mayor of Worcester, is working on the city's bid and believes Worcester has the brainpower to attract Amazon.
"It's having that intellectual capital and capacity and Worcester has that — over 36,000 college students, 12 colleges and universities just in Worcester and in central Mass., with close access to the Greater Boston area and western Mass. and the academic centers that exist in both of those places," he says. "That brainpower and access and central location I think are key features, as well as the quality of life, affordability that is not easily matched anywhere in the Northeast."
Accommodating Amazon
Worcester has a number of parcels in the city that could be redeveloped for an Amazon headquarters, according to Murray.
"I think the downtown has lots of opportunities for vertical construction," Murray says. "We've got properties in some of the neighborhoods and a budding Union Station, so we think there's really an opportunity here for them."
The city isn't divulging the exact locations right now. But Murray does point to Worcester's CitySquare project as one site location. The $565 million development project in downtown Worcester includes a remaining parcel of land with a 500-car parking garage, Murray says.
Beyond that, Murray says Worcester has the transportation infrastructure to accommodate Amazon.
"We're the second largest city in New England," Murray says. "We have a whole host of amenities: 20 round-trip commuter rail trips between Worcester and Boston; Massport has taken ownership of Worcester Regional Airport, and we've seen new growth and success with JetBlue and new airlines to come."
Housing Cost Concerns
It's no secret that Amazon has caused housing prices and rents to skyrocket in Seattle, the company's headquarters. And this is a major concern for many as cities jump in to bid for Amazon's second headquarters.
Murray says the potential negative impacts Amazon may have on housing has to be managed. He adds the city has built new housing at market rate over the last 10 years, in addition to affordable housing developments.
"I certainly think there's a lot more capacity here before we get into that situation that, say, Boston is in currently," Murray says. "And additionally, in some of the surrounding towns there's this capacity. So I think we've got a lot of opportunities to build density in parts of the city without creating that kind of escalation of prices that we've seen in Boston and other places."
Why Amazon?
There's been a lot of fanfare around cities bidding for Amazon. And as cities make their pitch it's worth considering why they're even throwing their hat in the ring.
"Amazon is an innovation company," Murray says. "It's a hallmark of the disruptive technology and changes that are taking place, and I think it's important that we embrace that change and try to fashion and utilize it in a way that creates jobs and opportunity."
---
New Bedford
"We offer urban living without things like big city gun violence, without traffic and with a very low cost of living. New Bedford is a place where you can have your cake and eat it, too." — Jon Mitchell, mayor of New Bedford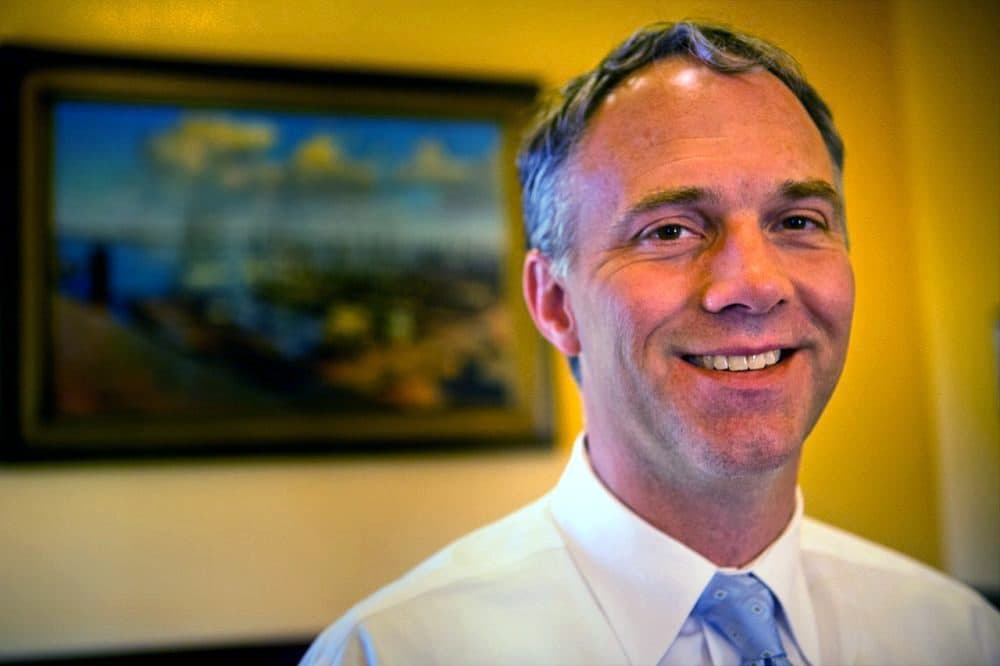 Why New Bedford?
Mitchell says he doesn't want to oversell New Bedford but boasts the historic whaling city — the largest commercial fishing port in the nation — is on the move and has a lot to offer Amazon.
"We have the highest bond rating in the city's history, and more electric vehicles than any community in Massachusetts," Mitchell says, claiming New Bedford is the second-most solarized city in the U.S. with room to grow to accommodate Amazon's 50,000 employees.
"There isn't a housing crunch in southeastern Massachusetts, and we've got open space where housing can be built pretty readily," he adds.
The Amazon Site
New Bedford could entice Amazon with low-cost land where Amazon could build its new campus, Mitchell says. There's a 100-acre-plus site that is currently home to the Whaling City Golf Course.
"It's probably better than any place else in the Northeast. It's ready to go," he adds.
The municipal-owned course is at the intersection of two major highways and has a direct freight rail connection. The city's airport, which is about a half-mile away, just received authorization from the Federal Aviation Administration to operate commercial air services.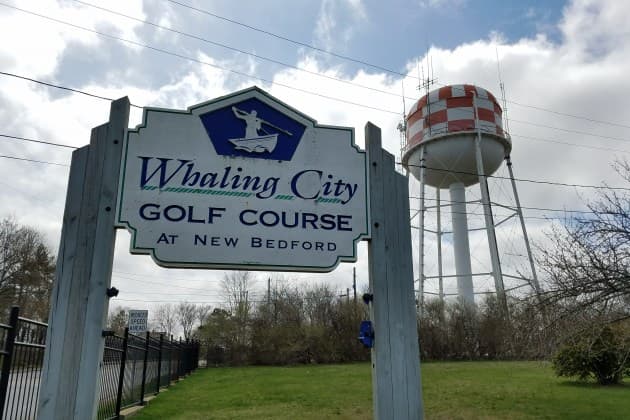 The golf course has easy utility access and soon will be able to get plenty of renewable electricity from offshore wind farms. The site offers water views of Buzzards Bay, Martha's Vineyard and beyond.
"It's a fabulous, fabulous site," Mitchell says. "If it's not Amazon knocking on the door it'll be someone else."
Educated Workforce Nearby
Mitchell says finding an educated workforce of 50,000 employees would be difficult for New Bedford (with its population of 200,000) to supply.
But he highlights nearby Providence, Rhode Island, which has a metro population of 1.6 million, and plenty of college-educated workers from Brown University, the University of Massachusetts Dartmouth and Roger Williams University.
---
In addition to these cities and Boston, WBUR has confirmed other Massachusetts bids in the works, including: a Middlesex County coalition led by Lowell, Billerica and Tewksbury; Weymouth; Revere; and Somerville.
BostonomiX intern Vekonda Luangaphay contributed reporting to this story.
This segment aired on October 12, 2017.