From Blue Cheese To Dirt, How Beautiful Bacteria Can Be
This article is more than 4 years old.
If you've followed all the buzz about the microbiome in recent years, you already know that you have more bacterial cells than human cells in your body. You're basically a walking mountain of bugs. And you may as well set your last remnants of human hubris aside: This is a microbial world, as Harvard microbiologists Scott Chimileski and Roberto Kolter write in their new book, "Life at the Edge of Sight."
But here's some comfort. Though the bacteria that rule our world are normally too small to see, they can be quite beautiful — when viewed through the right lenses.
Chimileski and Kolter use such lenses — not just camera lenses, but conceptual ones. Microbes are not just "germs," they write. They are the foundation for all life on earth. And they're our life partners to this day, from the bacteria in our gut that help digest our food to the microbes in the ocean that produce most of the oxygen we breathe.
"The emerging view is that microbes play very important roles in almost every aspect of life on the planet," the authors write, "with the added recognition that science has just barely scratched the surface in studying the mysteries of the microbial world."
So microbes comprise a major scientific frontier. It can seem, however, like very abstract territory if you imagine it populated by teeny tiny anonymous blobs. (Or at best, if you've studied germs, the rods of cholera and the spheres of strep.) So, below, the authors share 10 of their images, at various levels of magnification, showing both the beauty and the complexity of our microbial neighbors.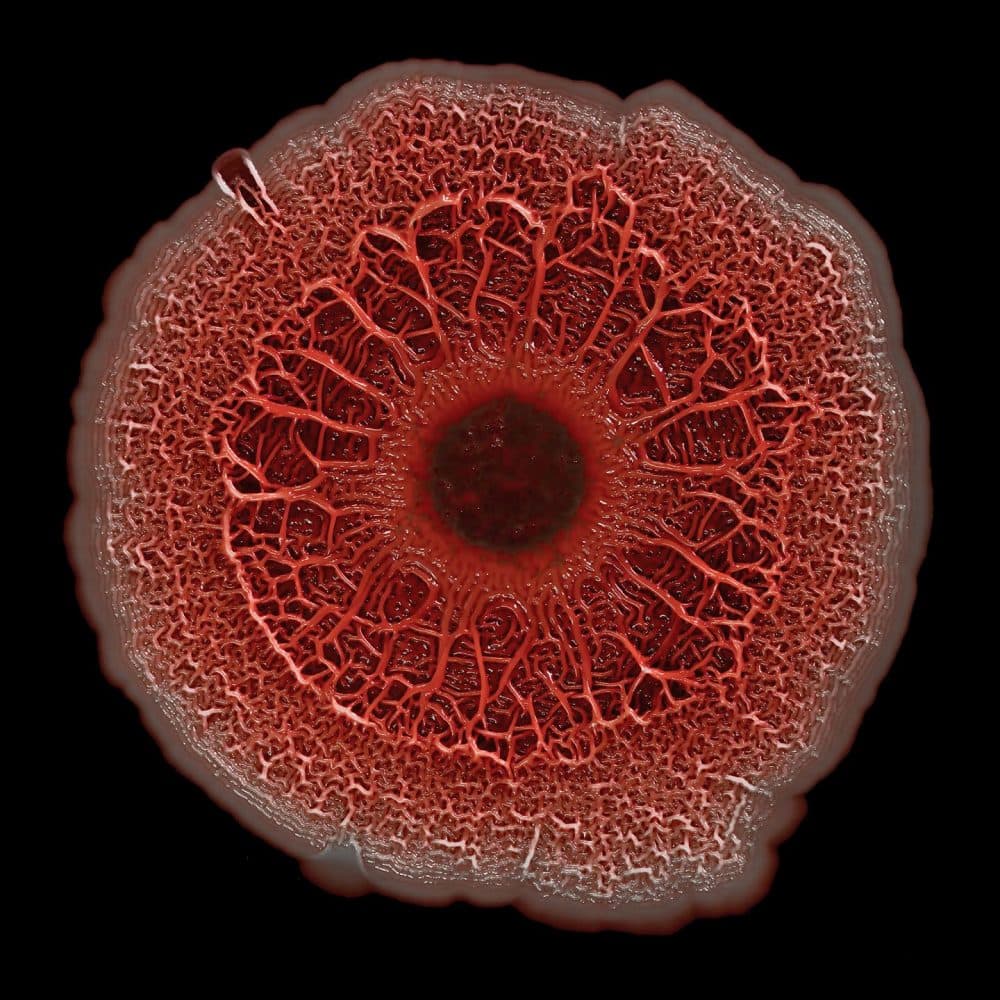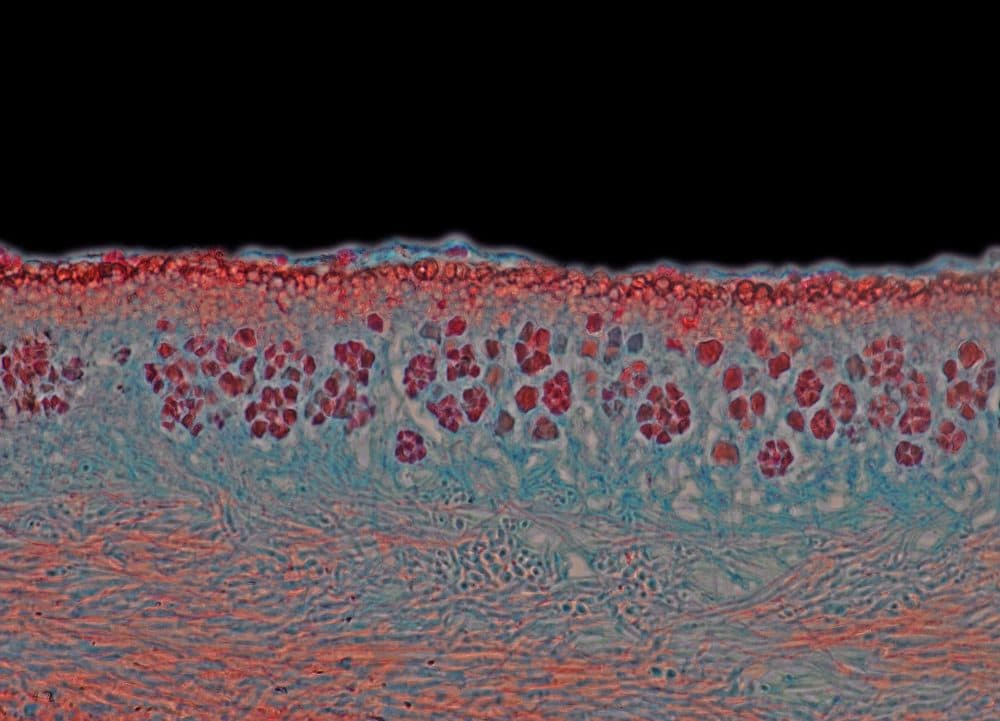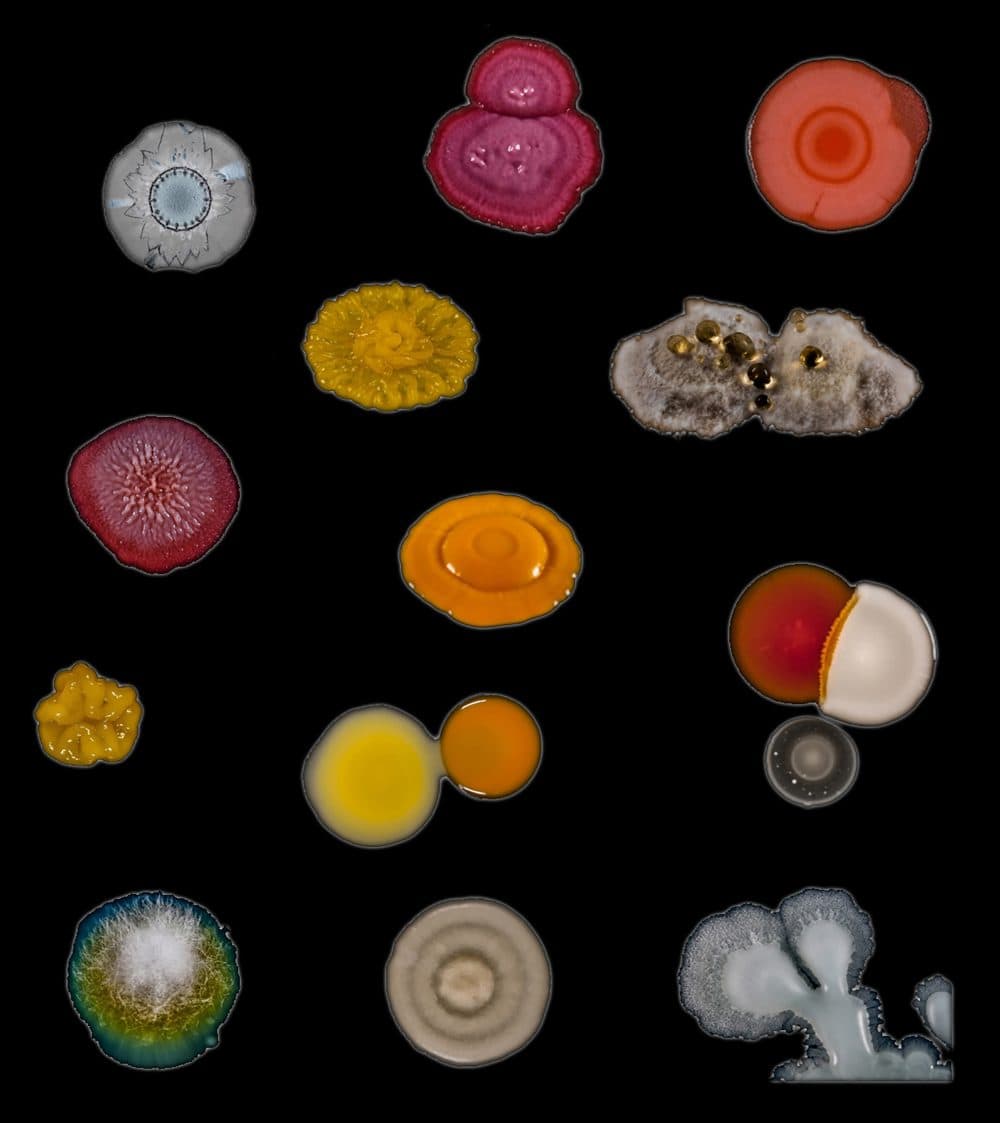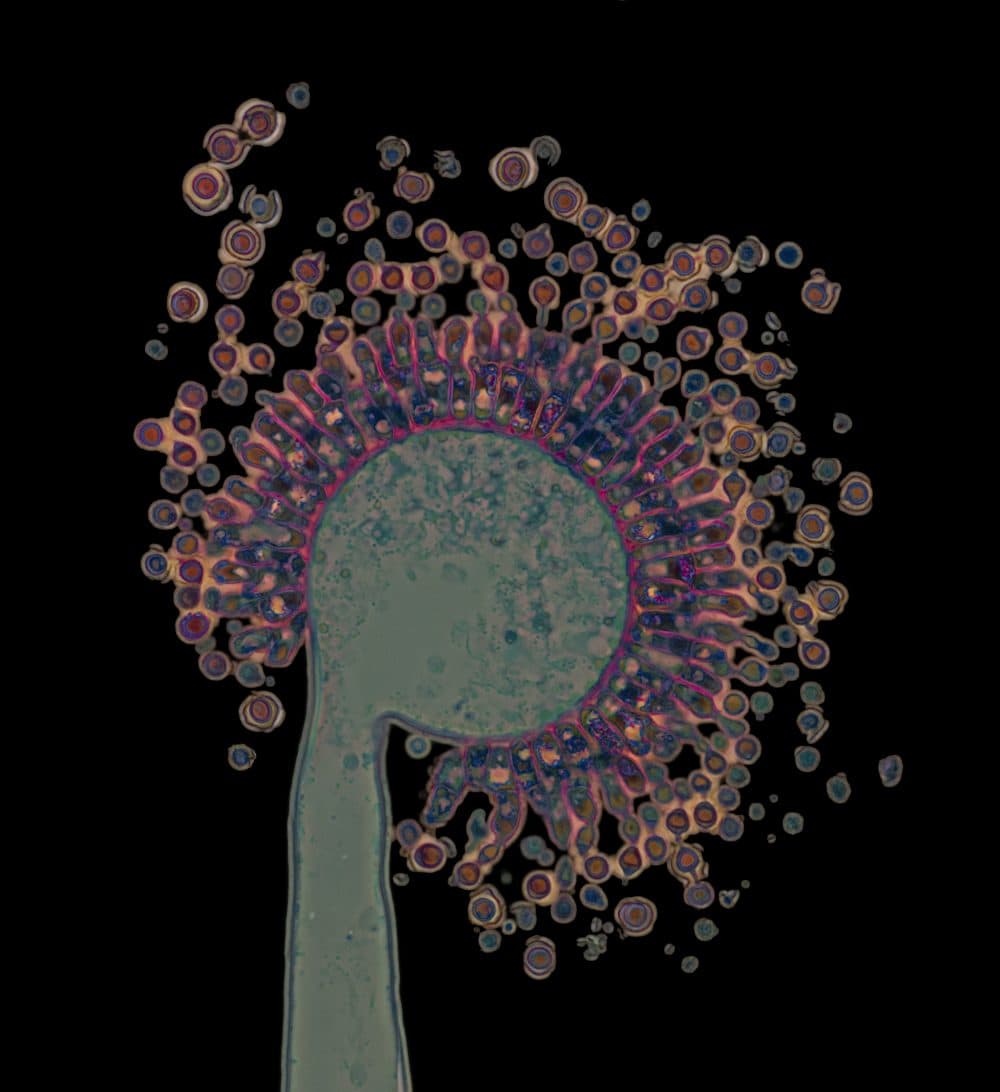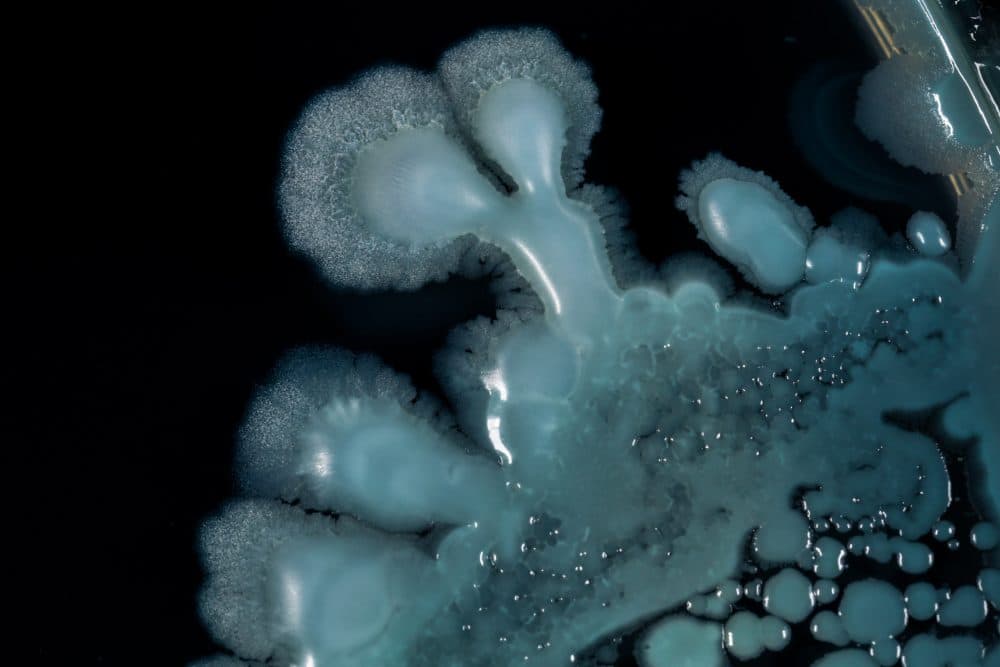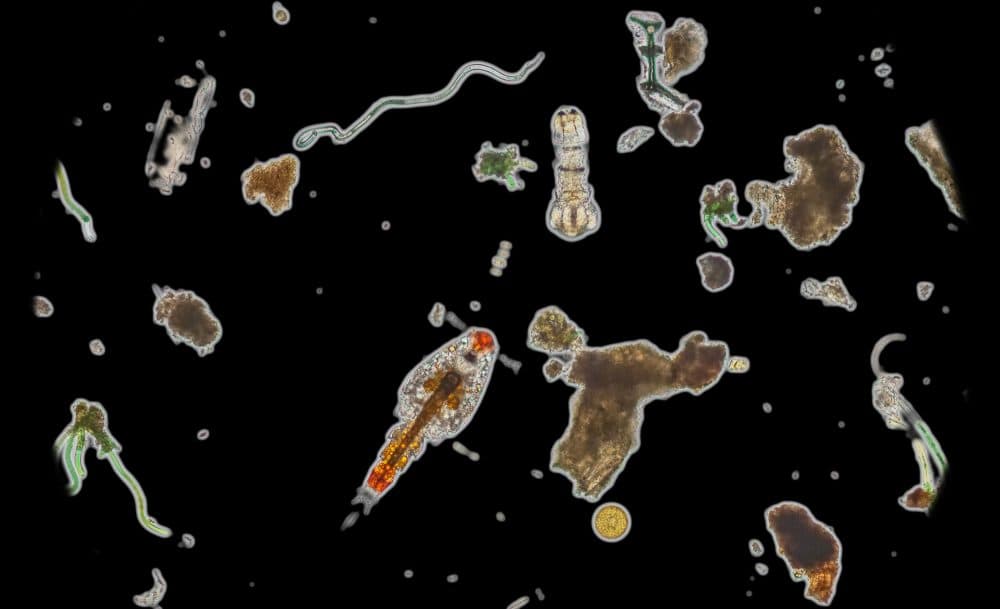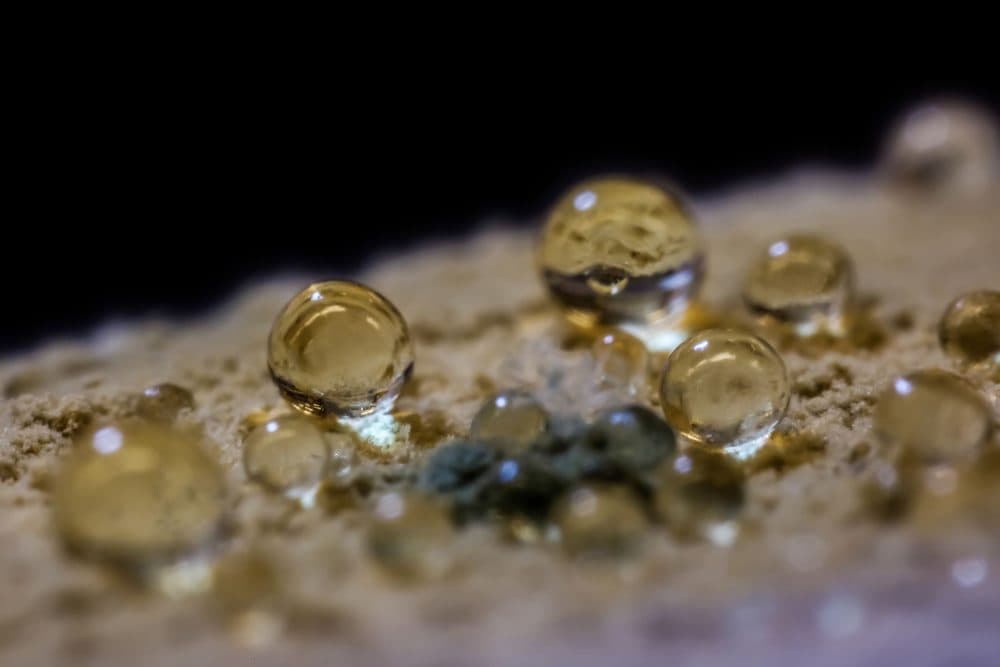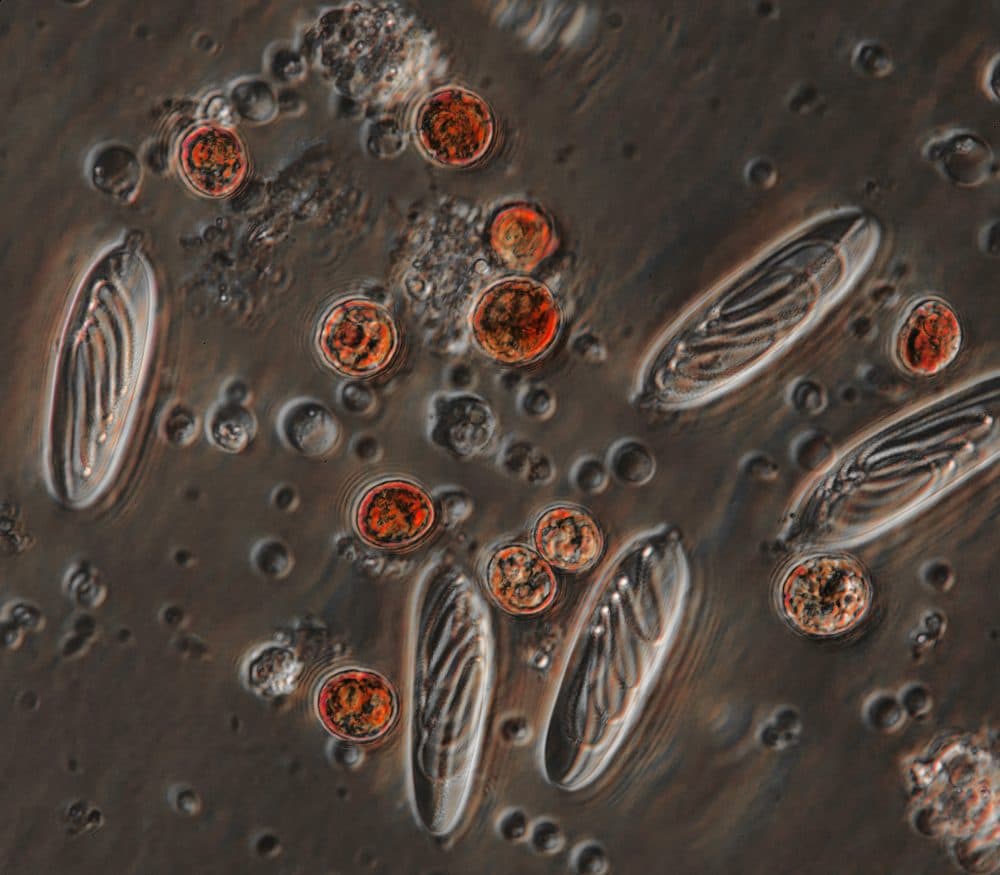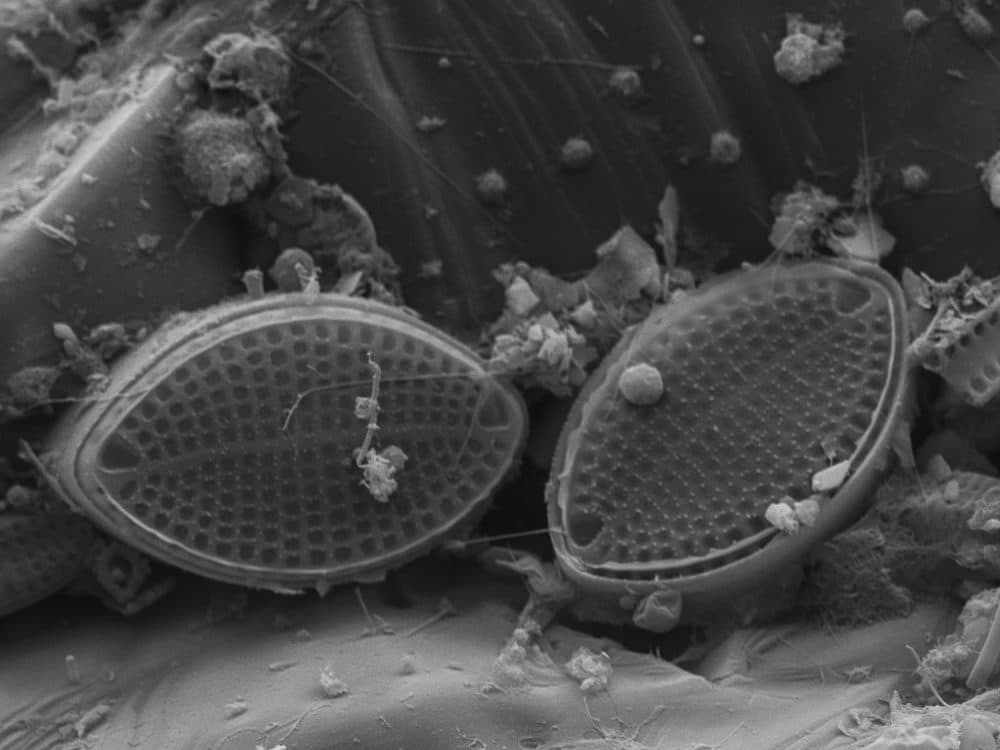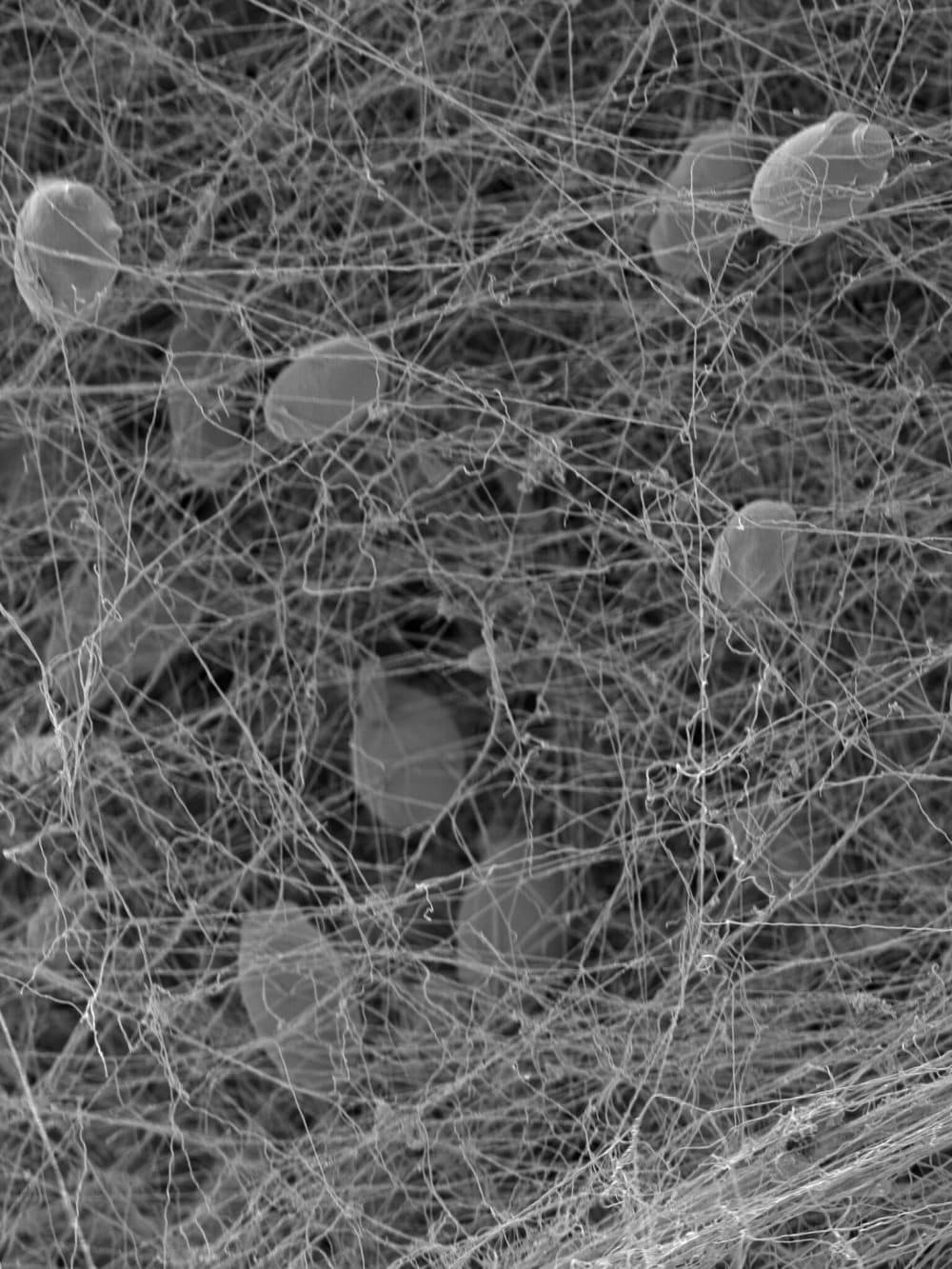 For more and bigger microbial eye candy, Chimileski and Kolter also have a new exhibit on display at the Harvard Museum of Natural History, "World In A Drop."