BSO Cuts Ties With Frequent Guest Conductor Charles Dutoit After Sexual Assault Allegations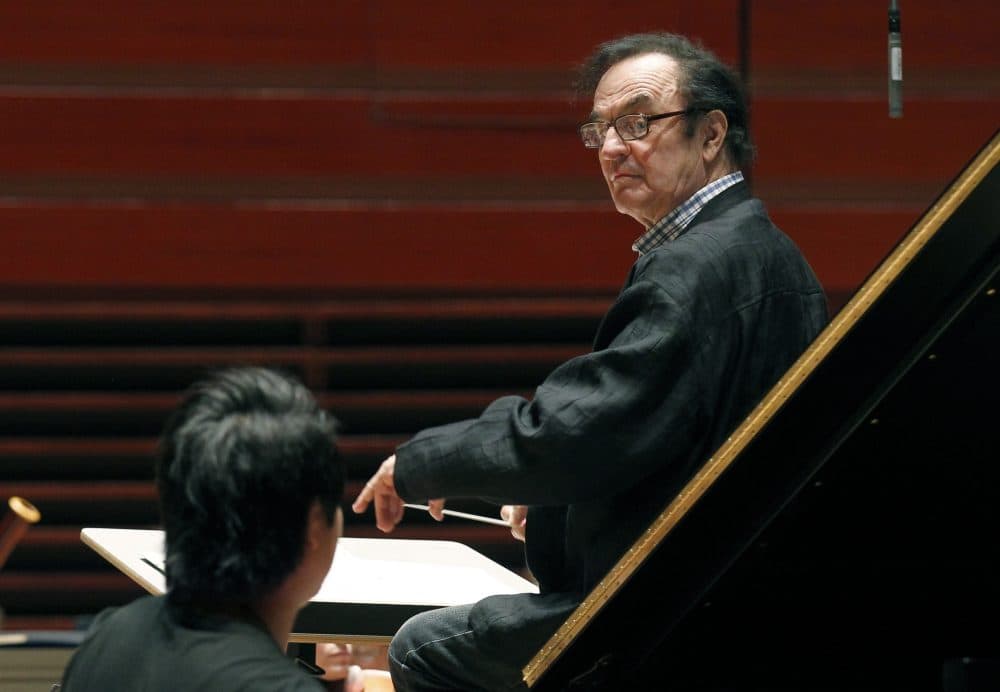 This article is more than 3 years old.
The Boston Symphony Orchestra is ending its decades-long relationship with esteemed Swiss conductor Charles Dutoit after sexual assault allegations emerged.
On Thursday, a report from The Associated Press detailed allegations from four women in cities around the U.S. about incidents that occurred between 1985 and 2010.
One of the women says Dutoit "tried to have his way" with her after a rehearsal; another said he tried to force himself on her after changing their lunch plans from a restaurant to his hotel suite. None were said to have happened in Boston.
The conductor did not respond to the AP's request for comment.
The 81-year-old Dutoit, currently the artistic director and principal conductor of London's Royal Philharmonic Orchestra, has been a frequent guest conductor with the BSO for 36 years. He led concerts in the city as recently as this past fall and was slated to conduct the orchestra on Feb. 15, 16 and 17 next year.
Calling the allegations "extremely troubling," a BSO statement Thursday evening said Dutoit will no longer appear as a guest conductor with the orchestra.
"The Boston Symphony Orchestra is committed to a zero tolerance policy towards anyone who exhibits inappropriate behavior in the workplace, and behavior that runs counter to these core values will always be met with serious consequences," the statement read.
A replacement conductor for the February concerts will be announced at a later date, the BSO said.
According to The Associated Press, the women said they felt empowered to speak out about Dutoit's alleged misconduct in the wake of accusations of sexual harassment and abuse against Met Opera conductor James Levine earlier this month.
Levine had been the music director of the BSO from 2004 to 2011. A few days after The New York Times reported the accusations against Levine, the BSO announced it would not work with him again.
With reporting by WBUR's Amy Gorel