You Can Now See The Posters From Boston's Women's March Online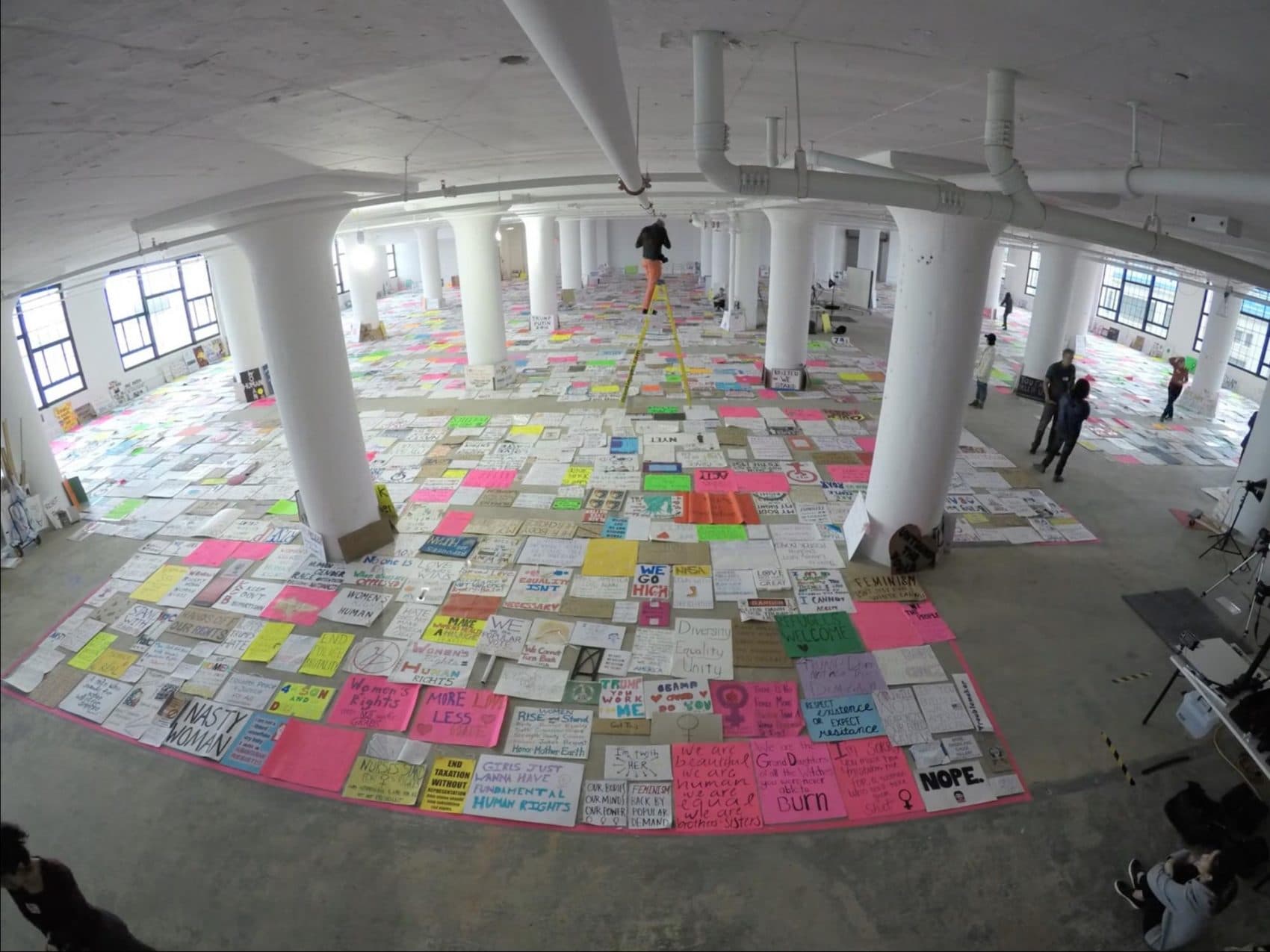 This article is more than 4 years old.
Ever wonder what happened to the signs from the Women's March in Boston last year?
With the help of Northeastern University, a team of scholars, students and volunteers created an online archive of more than 6,000 posters and pieces of artwork from the Jan. 21, 2017 protest.
The online repository is called "Art of the March," and the website features digital images of signs collected from Boston Common before they were discarded by city park services.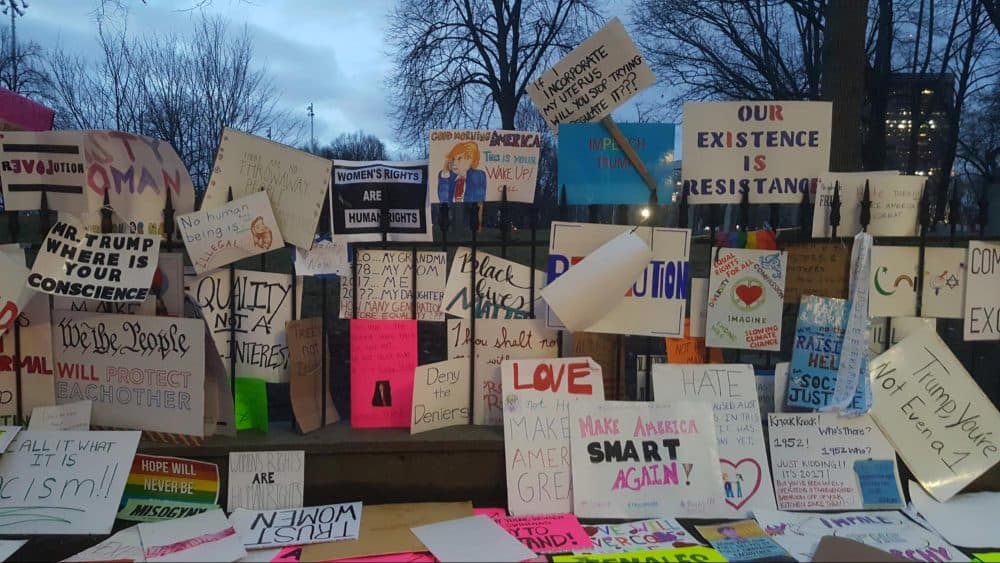 "We had absolutely no idea how to move them," said Alessandra Renzi, associate professor of communications at Concordia University in Montreal, and one of the principal investigators for the project.
It all started with the protestors, Renzi explained. As the event came to an end, the marchers organized their signs along a fence at the Common, and when the park was about to discard the collection, Renzi and a small team — including Dietmar Offenhuber and Nathan Felde, two professors from Northeastern — decided to save the posters and cram them into a rental van. "The van was about to explode," Renzi remembered.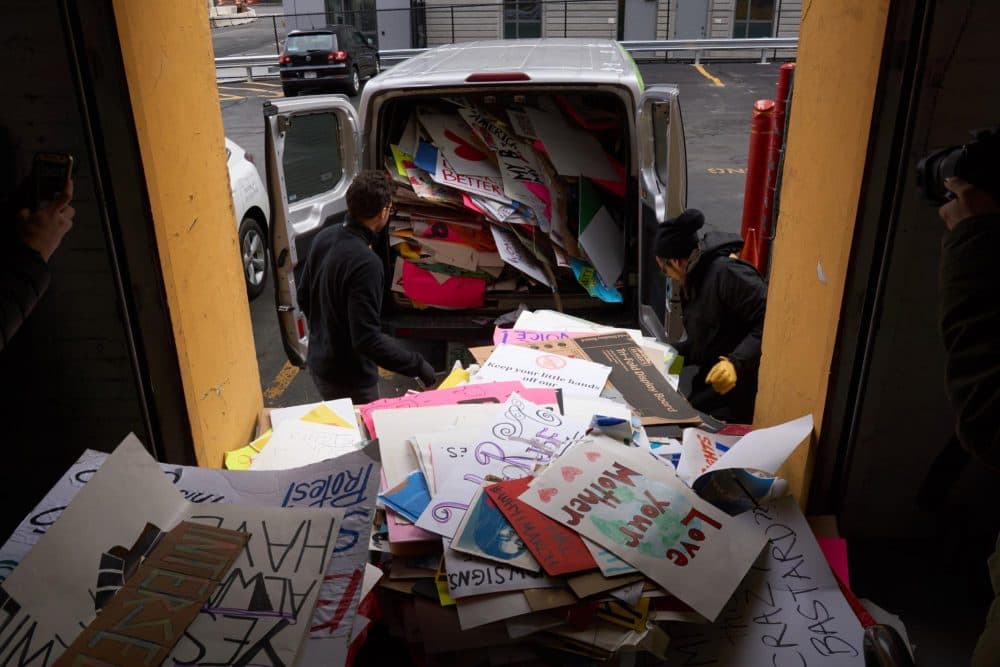 After keeping the collection in storage, the team found a space to document and photograph the posters with the help of researchers and students at Northeastern.
"It functions partly as a museum of historical artifacts, and partly as an art gallery documenting the aesthetic and creative expressions of people who take it upon themselves to express their opinions, and to engage themselves in civic struggle for social justice," she explained.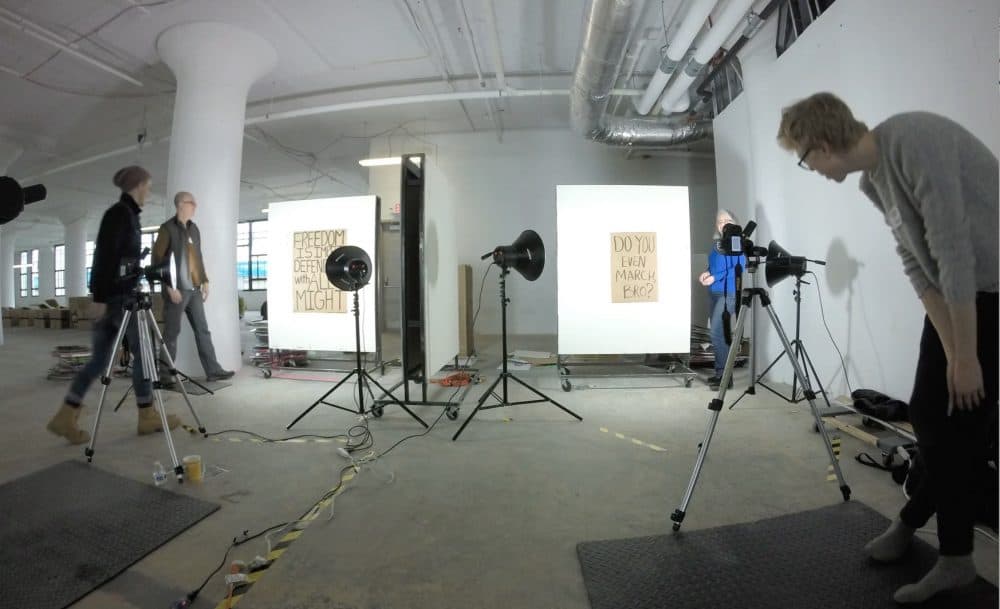 Renzi noted that while last year's Women's March in Boston was a peaceful event, other protests — such as those at G8 summits, or at events in Charlottesville — were notably violent.
"It's always a risk to go to protests," Renzi said. "In a way, this is a gallery that exhibits the artistic expression of that dissent."
When asked if she had a favorite sign, Renzi said it was hard to pick.
"There are some really beautifully made signs about indigenous sovereignty, and the need to protect water. There are children's signs that are beautiful. I also like the ones that speak about the past," Renzi said. "And there are some really funny ones that relate to memes and viral images that circulate online."
An interactive visualization of the archive is coming soon, Renzi added. For now, check out this mini-doc on how they made the archive: