An Ives Evening With Pianist Jeremy Denk And Violinist Stefan Jackiw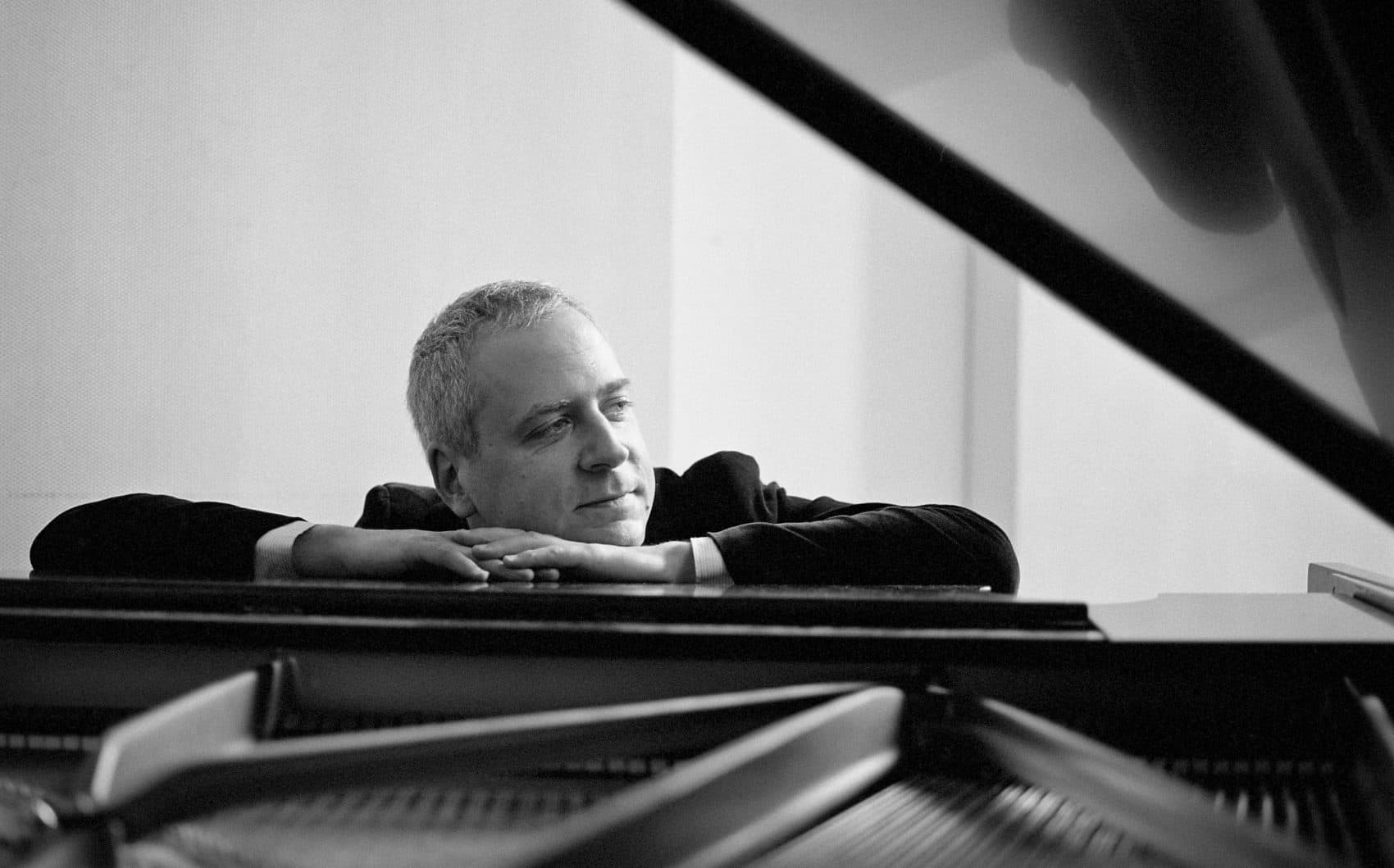 This article is more than 3 years old.
An upcoming concert sponsored by the Celebrity Series of Boston should be a knockout. Pianist Jeremy Denk, who is extraordinarily articulate as both a musician and a writer, is joining forces with one of our most eloquent and soulful young violinists, Boston-based Stefan Jackiw, for an evening at Jordan Hall (Friday, Jan. 26) devoted to the complete violin sonatas of Charles Ives. (Don't panic — there are only four of them.)
The format will also involve Hudson Shad, a kind of five-man barbershop quartet or Mills Brothers, who, before each sonata, will be singing the songs and hymn tunes — some familiar, some not — that Ives quotes.
I spoke to Denk about Ives and the concert, and I hope I can convey at least a fraction of his intelligence and enthusiasm here:
Lloyd Schwartz: How did you first get interested in Ives?
Jeremy Denk: The first time I really encountered Ives was when I was an undergraduate at Oberlin in a kind of music appreciation course taught by violinist Gregory Fulkerson. He was an insider to the Ives Violin Sonatas, who had a real gift for playing, in quotation marks. He could play in the style of an old-school choral singer, a frat party, or a balladeer. He could turn on a dime from one to another. An amazing Ivesian — and a crusty and difficult professor. Through him I began to see what this music was for, why it was so different, so moving in its weirdness. He knew how to solve the scores, which are often deliberately difficult. He had a way of playing satirically then with incredible angelic sincerity — that mix of tones. By the time I was a grad student at Bloomington, it was too late.
My dad was a real sarcastic son of a bitch, then a tremendous softy. You could see when he was moved. I inherited a love of that kind of thing. Catharses happen after a long struggle with difficulties. Ives has this deep current of feeling about music, about America, about freedom.
You once called Ives the Walt Whitman of American music.
Analogies are always bullshit in one way or another. But there's something to that — the diffuse forms, the improvisatory quality, moving from the homespun to the lofty in a moment — traversing the whole stylistic world. Formal wildness and idealism. That American optimism we may have lost just recently. Ives [an insurance executive] had a very idealistic approach to life insurance. He believed it was a way to save people from mischance. He was a crusty Yankee, and a pain in the butt, a difficult individual who loved difficult chords. He could recreate an entire childhood of communal musical experiences. He was idealistic maybe to his own detriment. He didn't care about fussing over sounding good.
What should we be listening for during the concert?
These sonatas have their dissonant parts, but they're more romantic than other, later pieces, like his piano sonatas. They wear their heart on their sleeve — eruptions of tunes, strange and wonderful improvisations on them. Their form is the opposite of what it should be — the development comes first. Then we discover simplicity that comes out of the complexity. I can't even believe how moving it is — a hymn tune that's the armature of everything else. They give us a foundation for life and experience. Ecstatic discoveries. Wandering through difficulties. There are serious movements, and also funny ones — Haydn on steroids, musical wit and musical mashups. He was a member of a fraternity at Yale — they wrote satirical songs, send ups. Funny music. "In the Barn" from the Second Sonata is one of the greatest things he ever wrote. It's got every kind of popular music and gets wilder and wilder. Ever escalating chaos is the organizing principle.
He's got so much to say — he says too much. Like Mahler, throwing the whole world, the kitchen sink in there.
Do you think your playing and your writing intersect?
I do. Though I've been focusing a lot more on piano playing in the last six months or so. In both cases I'm trying to discover what I find to be true about a given musical phrase or piece — just as I discover words that will bring something to life in a familiar yet new way. A lot of jargon gets in the way, which is true in playing also — all the usual ways of interpreting phrases. You constantly have to question those. Experimenting how to bring phrases to life, to see if they work. A little bit of mystery in both cases.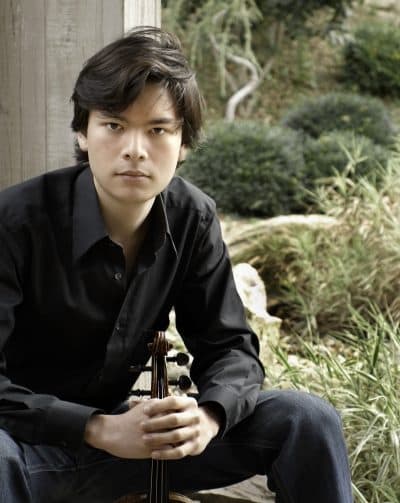 Tell me about your collaborating with Stefan Jackiw.
The late Toby Saks — at the Seattle Chamber Music Society — had an ear for different kinds of talent. She liked to bring people together. It didn't always work out. But she put us together. We played Brahms and had an amazing time. He's a super-smart guy. I thought he was something special. He knows a lot of young composers, and he's adventurous about what he wants to do. Once we started rehearsing … there was some mystification, then you begin to discover pathways — something exciting.
We did three performances of the Ives last year, and I did some earlier performances with a different violinist. This is a long-delayed gratification. We've recorded them, but they're still being edited.
What do you think of Ives' own recordings?
He did a beautiful recording of "The Alcotts" movement of the "Concord" sonata — it's a miracle. But there's a lot of messy stuff. He was an avid improviser and he probably didn't practice that much. He had a lot of medical issues by the time he started recording in earnest. Some of the weirdness and incomprehensibility of what he's doing I translate from that. And the singing along maniacally — which rings true.
You have some vocal music on this Ives program?
That's my maybe overzealous idea. The sonatas are built on tunes — some familiar, some not. Crucial tunes. It's effective to hear the barbershop quartet sing them. Framing the music was very important. Using the source tunes and having them come before the sonatas. People can have the tunes fresh in their heads. It's great to hear them sung. If you hear people actually singing it's so much more physical and real.
What are your latest projects?
I just did a recording of two Mozart concertos — the D-minor and 503, the C-major, which is all chords and fanfares, no melody. It's just about harmony. You just want to reflect what your vision of the piece is. I have a program about the history of music, which will also be recorded. My book I hope will be done by this summer. It's something a little different from the usual classical memoir — personal — and probably more revealing than it should be.
---
Pianist Jeremy Denk and violinist Stefan Jackiw play the Complete Ives Violin Sonatas at Jordan Hall, Friday, Jan. 26, as part of the Celebrity Series of Boston.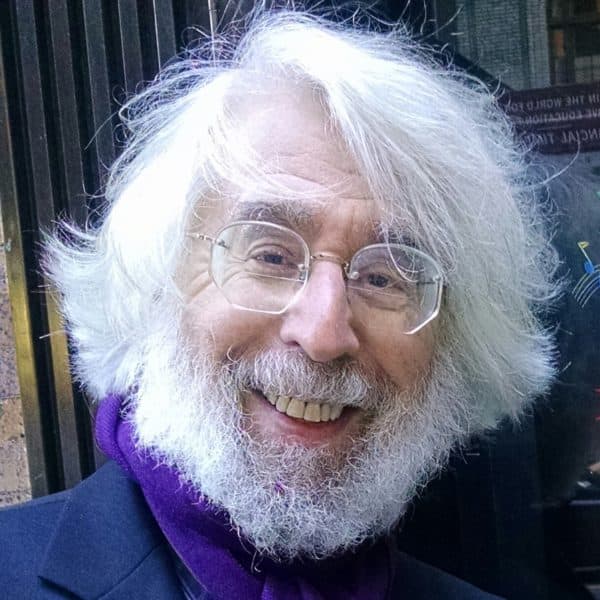 Lloyd Schwartz Arts Critic
Lloyd Schwartz is the classical music critic for NPR's Fresh Air and Somerville's Poet Laureate.