Boston Haitian-Americans Say Forry's Resignation Could Not Have Come At A Worse Time
Play
This article is more than 5 years old.
State Sen. Linda Dorcena Forry's announcement Thursday that she is resigning to take a job in the private sector is leaving many in the Haitian and Haitian-American community in Boston dismayed.
Dozens of people gathered for a rally on City Hall Plaza Friday to protest the Trump administration's decision to end Temporary Protected Status for Haitians, including 1,600 Haitians in Boston.
The protesters were also registering their opposition to President Trump's use of vulgar language to describe Haitians and his comments that the United States already has too many Haitian immigrants.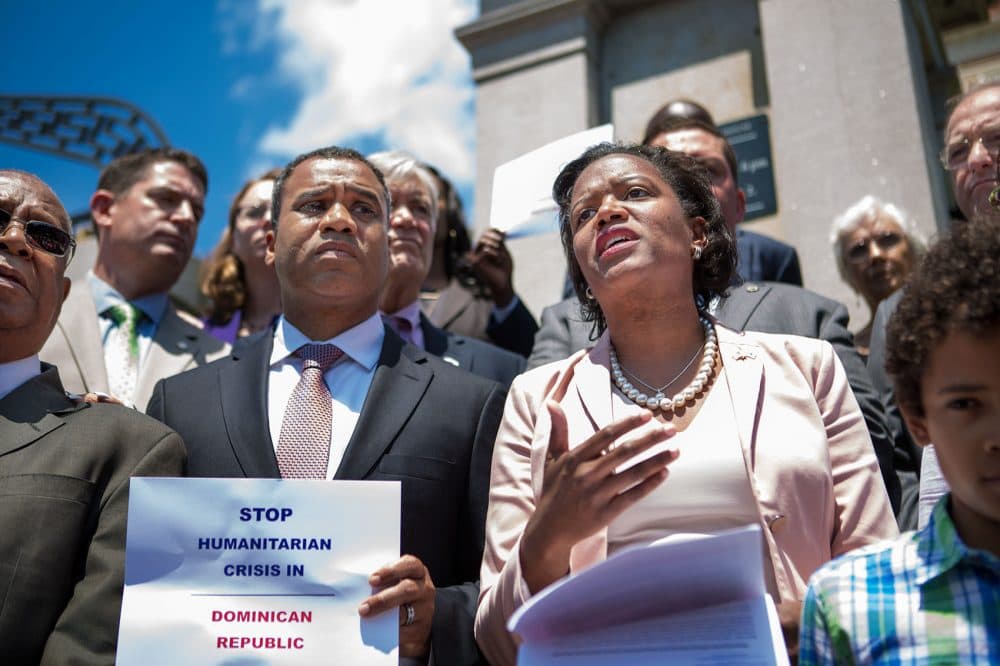 Among those at the rally was the Rev. Eno Mondesir, who said it's important for Haitian-Americans to have one of their own in the State House.
"When someone is from your community or your ethnic background, he or she knows the issues, because generally, when [an ethnicity] is not represented around the table in the discussion, you're not there," Mondesir said. "You're invisible. So that's how much it means to us."
One of the organizers of the rally, Charlot Lucien, will miss Forry's advocacy for people here on TPS; for students in the U.S. on DACA (Deferred Action for Childhood Arrivals), who were brought here as children but never gained legal status; for family reunification, or what Trump and his supporters call "chain migration;" and for refugees and immigrants in general.
"So I of course would say that the timing wasn't ideal given some of the issues we are going through now," Lucien said, "but definitely, as a human being, that's her total right to make any move that she sees fit either for her family or for herself, but I want to emphasize we have to be grateful for the dedication that she's shown defending causes that are dear to Haitian communities and other disenfranchised groups."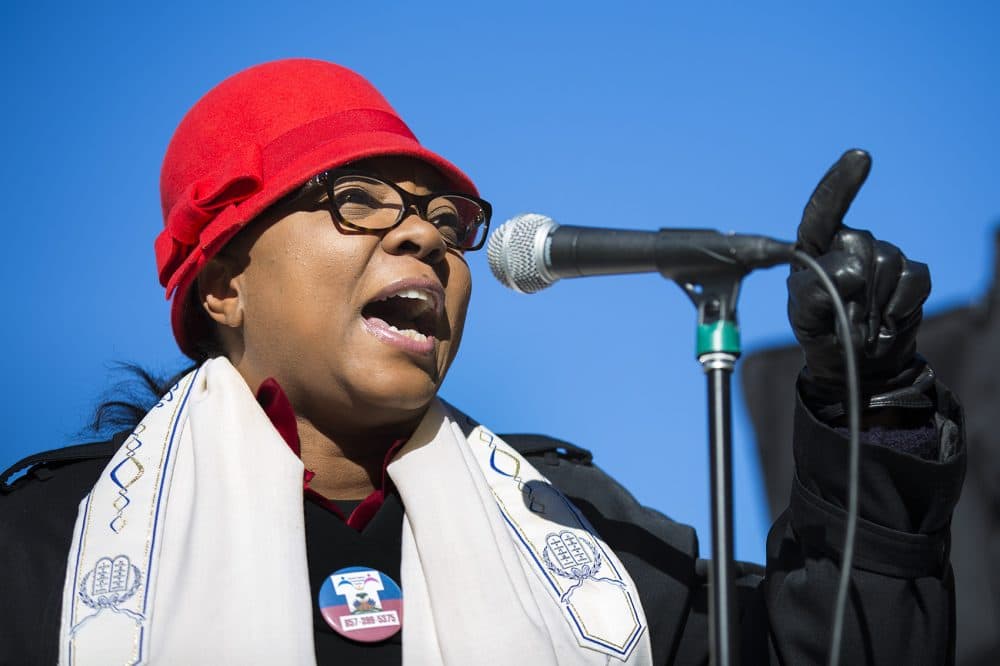 Forry's departure could not have come at a worse time for the Rev. Myrlande DesRosiers of the Everett Haitian Community Center.
"This is not the time," DesRosiers said. "The community is in shock because our position is that we need more, not less, and because of the conjuncture of where we are now, what's happening to immigrants, and especially Haitians, in the U.S. This is a blow. This is a blow."
The Democrat Forry says although she is resigning effective Friday, her office will remain staffed and open to help constituents until a successor has been elected and taken office. She says people from all over Massachusetts who speak Haitian Creole call her office. Speaking from Logan Airport heading to a conference of Haitian-American leaders, Forry says in the private sector she will continue to advocate for immigrants.
"I don't necessarily have to be elected to continue to be a person who is at the forefront of issues that impact the Haitian community and immigrant communities," Forry said. "I will speak up because I have always done that. I still have my relationships with our congressional delegation, with Sen. [Elizabeth] Warren and Sen. [Ed] Markey, who has been a leader on TPS."
Forry would not discuss why she is leaving, but in a statement Thursday she said it's her turn to put her family first.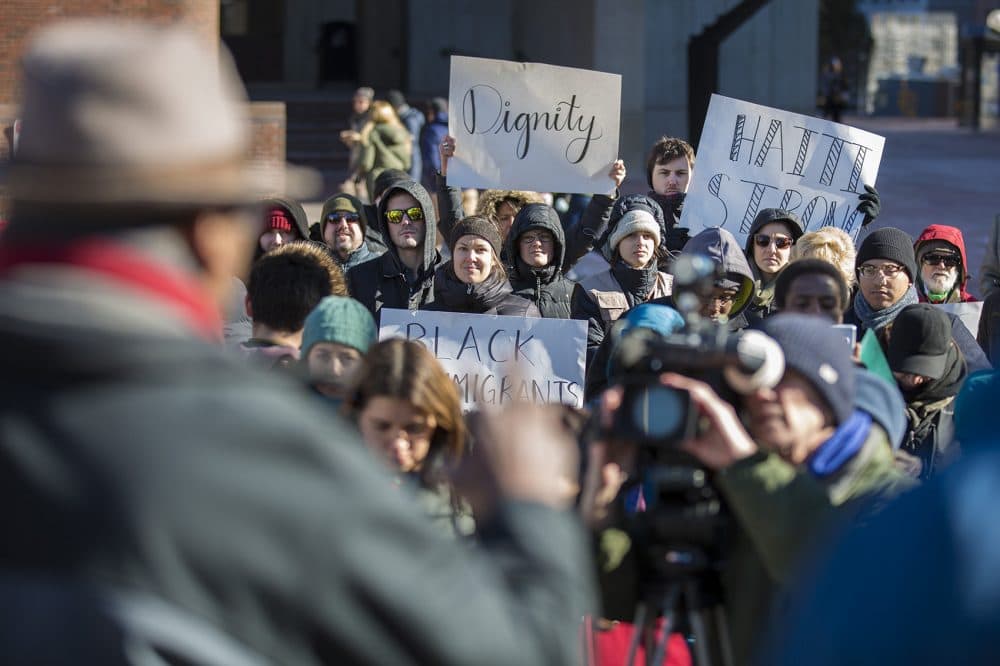 This segment aired on January 26, 2018.