A Mother And Her Daughter Adopted From China Teach Others About Identity And Chinese Policy
Resume
It's likely that about 80,000 girls and women in the U.S. can identify with 21-year-old Maya Ludtke of Cambridge.
Maya was born in China during the country's one-child policy. The policy, which ended in 2015 and became a two-child policy in 2016, was a way to control overpopulation. Most parents preferred to have a boy, so many newborn girls were put up for adoption or abandoned.
Maya was abandoned in a farming town when she was about 1 day old. She was brought to an orphanage. Nine months later, a writer from Cambridge, Melissa Ludtke, adopted her.
Maya said it could be tough growing up in America.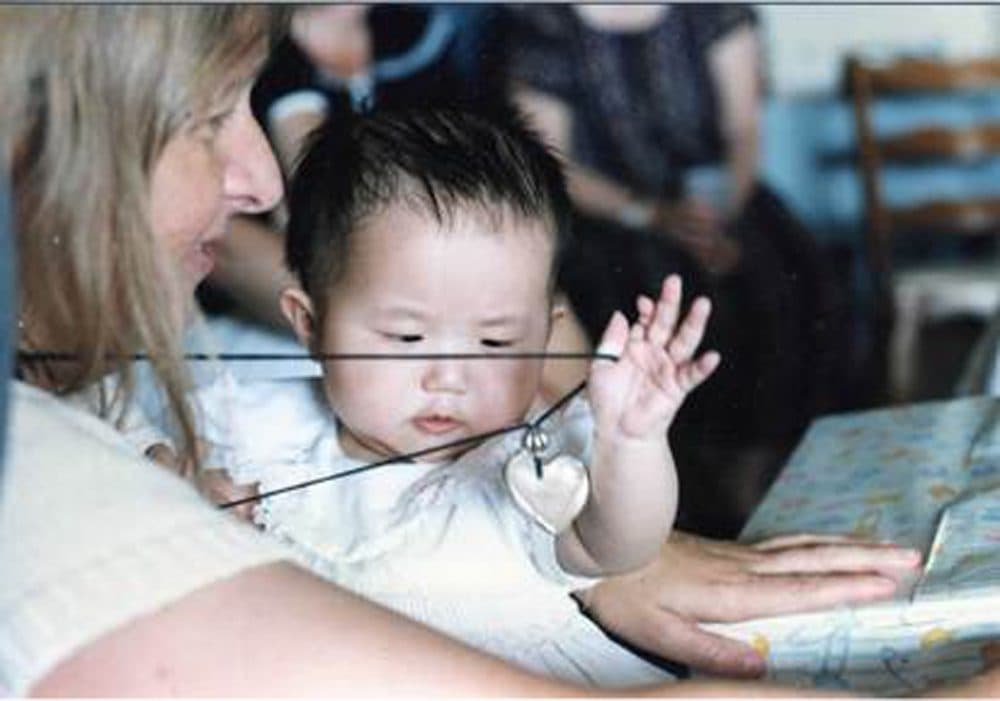 "Dealing with people who don't understand adoption or made fun of me for the way I looked, or didn't understand how I could possibly be the daughter of my mom," she recalled. "And also, internally, about how much am I Chinese? How much am I American? And when do I lean one way or the other?"
Over the years, as Melissa watched Maya grow, she wanted her daughter to get to know her Chinese roots. So the two traveled back to China twice — first when Maya was 7, and then again when she was 16.
But forging a dual identity between vastly different cultures wasn't easy. So the Ludtkes decided to turn their journey into a learning tool.
They developed a multimedia curriculum for teachers and students from middle school to college to use in school or on their own at home. It features stories and lesson plans that in addition to talking about identity, cover subjects including population control policies and how gender-based societal expectations influence children and families. There are videos of Maya's meet-ups with girls in the town in China where she was abandoned.
Melissa Ludtke said through the whole experience with her daughter, she herself was drawn to one question:
"If Maya was abandoned because she was born a girl during that time, what might her life have been like as a daughter growing up in that same rural town in China [if she were not abandoned]?"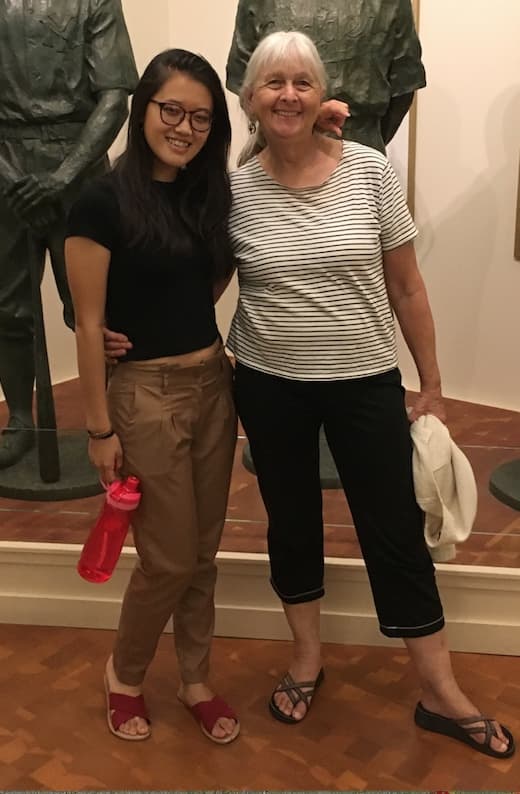 Maya, who is a junior at Wellesley College, said when she met and spent time with teenage girls from the area where she was abandoned and adopted, some differences immediately became apparent.
"That was something very strange to me in that I looked like them and they said, 'She looks like she's from here.' But in the way that I talked and the way that I held myself, it was very obvious that I was from somewhere far away ... I think perhaps I was a bit more outgoing in my body language," she said.
The Ludtkes found that the girls they met there were not aware that thousands of girls were abandoned or adopted by American families as a result of China's one-child policy.
Maya said she hopes the curriculum that stems from her experiences will be valuable for people from a wide range of ethnic and cultural backgrounds.
"I realized that I wanted this to be something that I share with others, because I was learning how many other people had similar stories — perhaps not of being adopted in China, but of feeling some sort of transnational identity or dual identity," Maya explained.
Hear the Ludtkes' conversation with WBUR's All Things Considered host, Lisa Mullins, above.
Correction: An earlier version of this post included a typo in the caption of the photo of Melissa and Maya Ludtke at the Baseball Hall of Fame. We regret the error.
This article was originally published on February 07, 2018.
This segment aired on February 7, 2018.