Wes Anderson's 'Isle Of Dogs' Inspires Scrappy, Sustainable Puppy Snacks Baked In Boston
For the canine-obsessed, watching Wes Anderson's new stop-motion animated film "Isle of Dogs" is like wallowing around in an irresistible, undulating puppy pile. The film focuses on a scraggly, waggly community of intelligent, forcibly quarantined, sick and sneezing pooches. Each furry head, curious eyeball, hand-hewn collar and metal-stamped ID tag is lovingly crafted and awwwwww-inspiringly precious.
The cat-loving mayor of a fictional Japanese city banishes all dogs so they are rounded up and literally dumped from bucket trams onto a landfill-covered coastal formation known as "Trash Island." This wrenching premise is a nightmare for domesticated dogs — and dog lovers — that explores a heart-breaking question: What ever happened to man's best friend?
So it's not at all surprising that Deb Suchman, co-founder of the Boston-based puppy snack producer Polkadog Bakery, leapt at the chance to create special, limited batches of her company's artisan treats for Anderson's ode to woofers.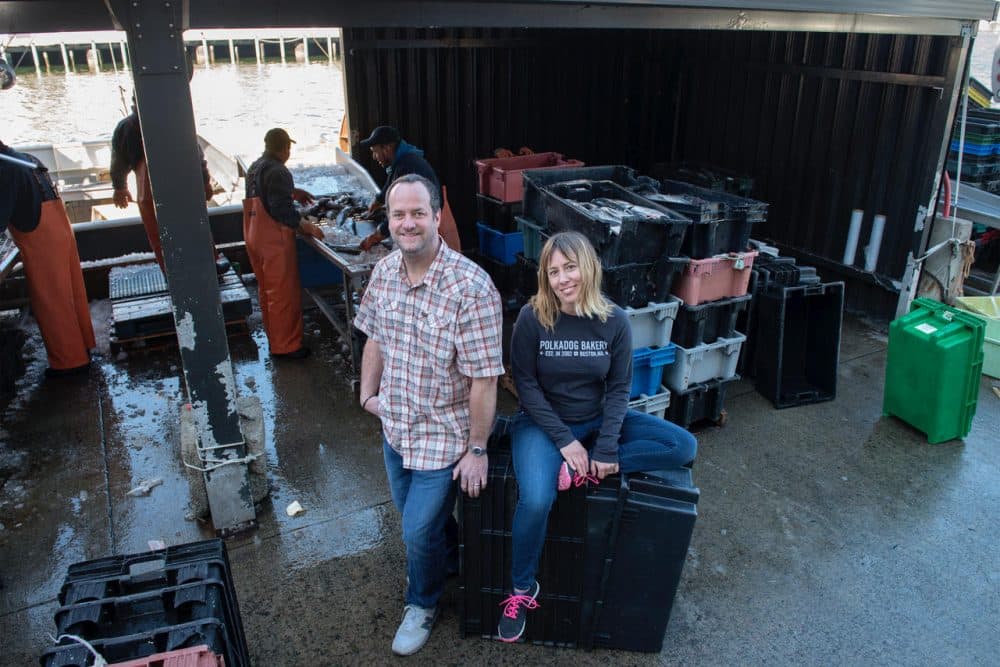 She and her partner, Rob, are longtime fans of the auteur director, and for the past 15 years they've been making eco-friendly, locally sourced doggie snacks now sold at their shops in the South End, Jamaica Plain, Chestnut Hill, the North End and Lynnfield.
"It was a fun project to be part of and a beautiful movie to be inspired by," Suchman said. "We just hope to make Wes Anderson proud."
The novel snack collaboration actually began with a public relations effort by Fox Searchlight, the film's distributor. Many Boston office employees of the company's public relations agency, Allied Marketing, are devoted dog owners and loyal Polkadog customers.
They contacted Suchman about a month before the film's release to see if she'd be willing to produce some "Isle of Dogs" treats for its opening.
"Even in dog years that's not much time!" Suchman recalled.
For inspiration, her crew looked to the movie's trailer, in which viewers are introduced to the pack of determined characters who drive the action.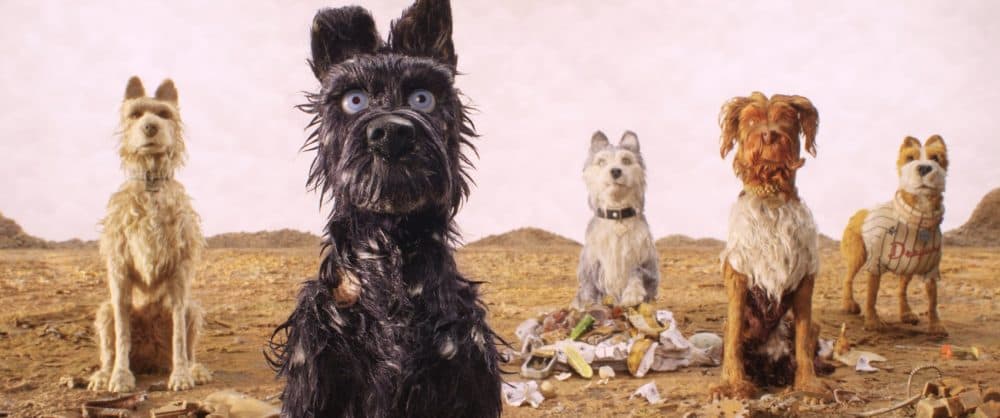 "There are five different packets of treats — each with its own nametag label," Suchman explained. "One for each of the main dogs: Chief, Boss, Rex, King and Duke."
Those abandoned pups have distinct personalities, and so do the five slowly dehydrated Polkadog delicacies. Each highlights a different ingredient: cod skins, dogfish cartilage, butterfish, skate wing and pork kidneys.
"For 'Isle of Dogs' we wanted to keep the ingredients in their simplest form, like the scraps you see in the film," Suchman said. "So we reached out to our next-door fish processing neighbors at Boston Fish Pier, and also to Walden Local Meat." (Polkadog moved its operations to the waterfront just this year.)
Suchman's team hand-stripped or hand-rolled the ingredients, then packaged them by hand. I suspect Wes Anderson would appreciate that painstaking process.
In the end, the local makers produced 300 sample packets as cute after-movie tokens for Boston's advance screening, 300 for LA's advanced screening and 1,900 for giveaways at the Polkadog stores.
Suchman said she's admired Anderson's work since she she saw his film "Rushmore" when she was 24.
"I love the care and devotion Wes Anderson gives to his fully constructed film worlds," she said.
As for her thoughts on "Isle of Dogs," Suchman reflected on the fact that the dogs' barks have been rendered into English in a film where most of the human characters speak Japanese.
"I think Wes Anderson is really taking a look at dogs, creating a world where we can watch and learn from them," she said. "These are purely anthropomorphized dog characters. But regardless, dogs give us loyalty and compassion and love in a way that ignores barriers of language, size and shape."
Suchman recalled how at first the movie's languages were confusing.
"Why do these dogs speak English? Why don't they understand Japanese?" she said. "After you get used to the language device, it's obvious the dogs don't really speak English. They speak Dog, and don't understand humans.
"And yet their loyalty doesn't depend on a need to speak the same language," she continued. "Dogs love based on other criteria. If there's a profound meaning in 'Isle of Dogs,' that's it. We create all sorts of borders and boundaries, but the universe knows better."
Spoken like a true doggie empath and ally.
When asked if Wes Anderson has seen the hand-crafted Polkadog treats, Suchman said she wasn't sure.
"We are sending him a care package, of course," she said.