Mount Ida College To Close; UMass Amherst To Acquire Its Campus In Newton
Play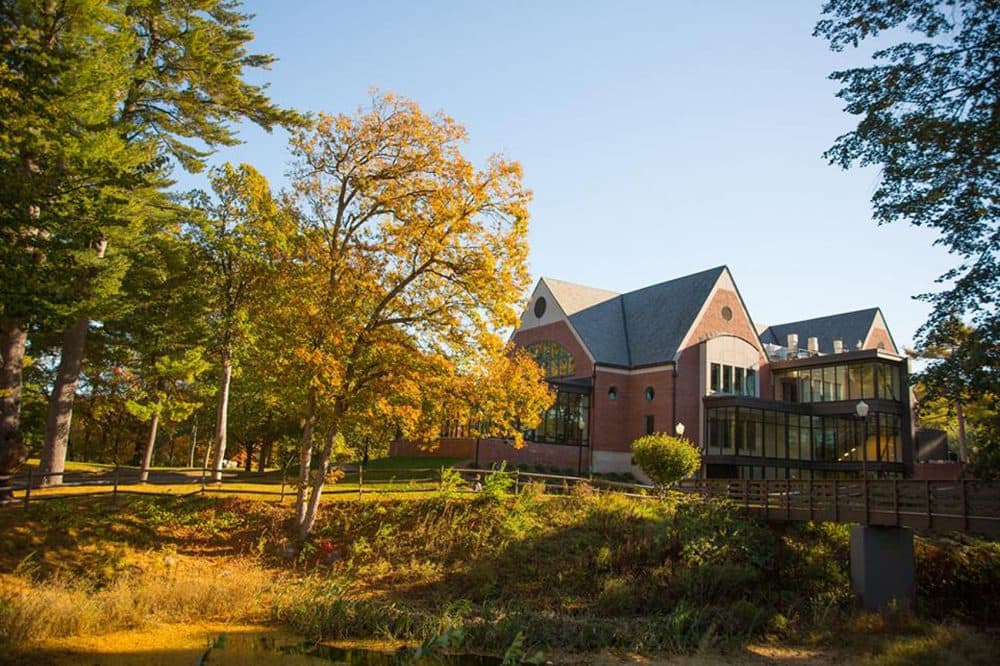 This article is more than 4 years old.
The University of Massachusetts will acquire the 74-acre campus of Mount Ida College in Newton, and students at the small liberal arts college will be provided with a path toward finishing their degrees at UMass, the schools said Friday.
Mount Ida will shut down at the end of the spring semester after 118 years.
Under the deal, Mount Ida undergraduates "in good standing" will be automatically accepted at UMass Dartmouth starting this fall, officials said in a statement.
UMass Dartmouth will also "facilitate expedited transfer admission opportunities" for Mount Ida students looking to continue their studies at one of the UMass sister campuses in Boston, Lowell or Amherst, the statement added.
Mount Ida transfers to UMass Dartmouth will pay less to attend than they currently do, the statement said, with annual tuition costs guaranteed not to exceed $13,600. Currently, students pay $34,200 a year in tuition to attend Mount Ida. Those students are also promised room and board at UMass Dartmouth — though that will cost an extra $12,000. Officials also say "every effort will be made to keep current roommates together."
"We wanted to make sure that if the students decided they wanted to stay together that there was a place that they could go and do that," said UMass Dartmouth Chancellor Robert Johnson. He added that the school is working with its educational partners to secure options for students in the three Mount Ida programs not available within the UMass system: mortuary science, dental hygiene and veterinary tech.
The deal comes after recent merger negotiations between Mount Ida and Lasell College fell apart.
"The challenges for small colleges in the current economic and demographic landscape are significant," Mount Ida President Barry Brown said in the statement. He said the deal with UMass "ensures the well-being of our students" and "enhances the academic capacity of the region." About 1,400 students attend Mount Ida College.
Under the deal, UMass Amherst will acquire Mount Ida's 74-acre campus in Newton, which is to be dubbed the "Mount Ida Campus of UMass Amherst." The satellite campus will be used "as a center for Boston-area career preparation opportunities," UMass Amherst officials said in a release Friday.
"The Newton campus's ideal location will help us grow a much-needed talent pipeline for Massachusetts businesses, especially in high-demand STEM fields," UMass Chancellor Kumble Subbaswamy said in the release. "The campus will further drive economic development by enabling university-industry partnerships in research and development in Greater Boston. Such collaborations, which currently account for a growing portion of our $220 million annual research and development expenditures, will be initiated at the Newton campus."
Mount Ida officials said UMass Amherst's acquisition will help "preserve the character of the campus and serve as a custodian of [the college's] history and legacy."
The deal comes after another small, private college in the area, Wheelock, merged with the larger Boston University.
"[T]he long-term viability of small, tuition-dependent colleges remains a significant challenge," the Mount Ida Board of Trustees said in a statement.
This article was originally published on April 06, 2018.
This segment aired on April 6, 2018.