5 Things To Do This Weekend, From Algorithmic Choreography To Mariachi Bands
This article is more than 4 years old.
I'm pretty excited for this weekend, which includes drag queens, mariachi bands and a whole lot of poetry. Happy spring!
Mayfair | Sunday, May 6 | Harvard Square
Cambridge's annual Mayfair returns to Harvard Square with the usual array of food booths, music stages, beer gardens and family activities. This year the fest falls on the day after Cinco de Mayo, and in honor of the holiday the main stage will devote a full afternoon to mariachi musicians, including Boston's own Veronica Robles, featured below.
---
Hop Along | Thursday, May 3 | Royale, Boston
Philly indie rock outfit Hop Along put out one of the best albums of 2018 thus far, a razor-sharp, eminently hummable offering called "Bark Your Head Off, Dog." If you're looking for last-minute Thursday night plans, you can't go wrong with this one.
---
'Wig Out!' | Through May 13 | Oberon, Cambridge
Years before Tarell Alvin McCraney won an Oscar for his screenplay for the film "Moonlight," he penned the effervescent "Wig Out!," a play about the drag ball scene that explores notions of chosen family and self-discovery. Company One makes novel use of Harvard Square's Oberon theater in an immersive staging of McCraney's loving homage to queer and drag culture.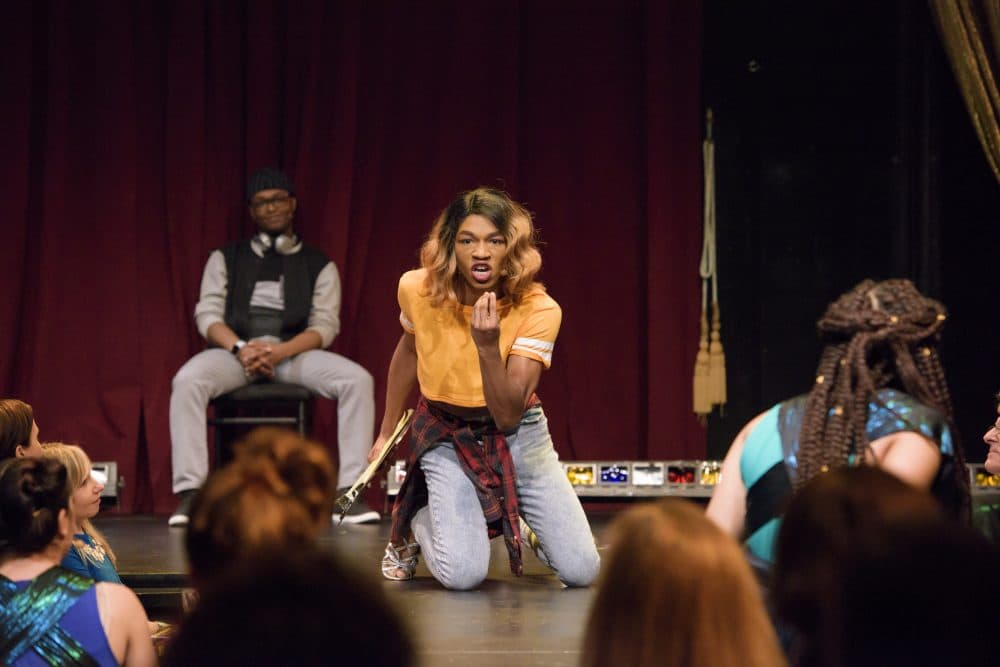 ---
'Atomos' | May 4 - 5 | Boch Center's Shubert Theatre, Boston
What happens when you merge technology with dance? A new piece by the British choreographer Wayne McGregor offers one possible answer with the debut of "Atomos," which was developed and is performed with the help of an "interactive digital object" called Becoming. Welcome to the future! (Read Lawrence Elizabeth Knox's feature for more.)

---
Massachusetts Poetry Festival | Friday, May 4 - Sunday, May 6 | Salem
If you're looking for a crash course in the New England poetry scene, the Massachusetts Poetry Festival is a great place to start. In addition to high-profile headliners from around the country, the weekend-long event features a packed schedule of readings, workshops and poetry slams featuring tons of local talent.