Amid Calls For Resignation, Rosenberg Steps Down And Expresses 'Regret' And 'Sorrow'
03:23
Play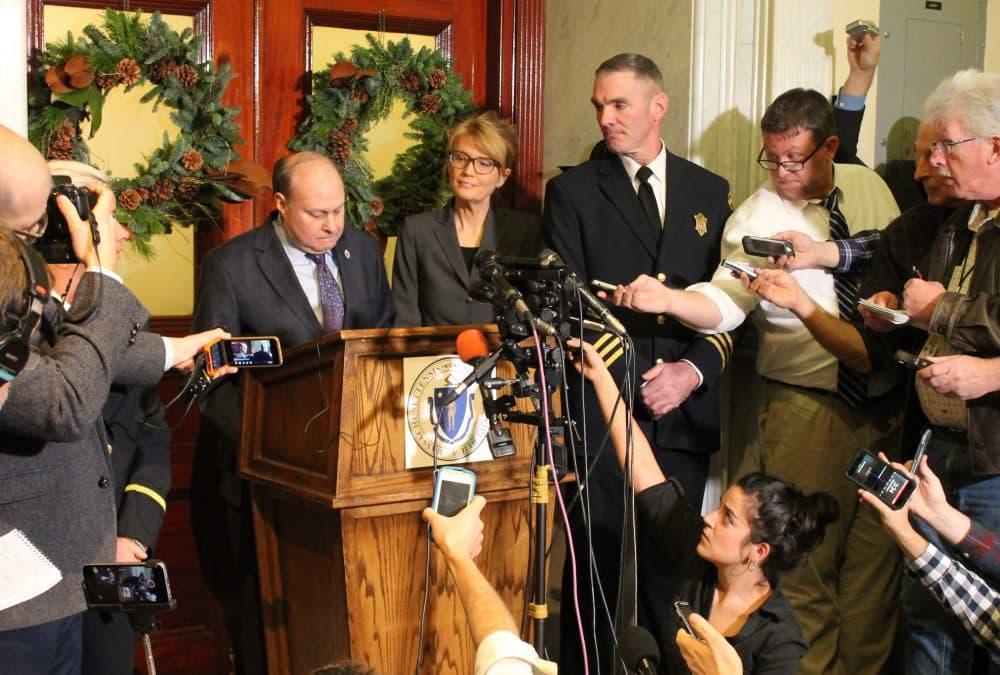 This article is more than 2 years old.
The political career of a once-powerful figure at the Massachusetts State House comes to a close Friday.
One day after the Senate Ethics Committee concluded former Senate President Stan Rosenberg should have done more to protect people from his now-estranged husband, Rosenberg is leaving the Senate.
As senators huddled in what was, until last December, Rosenberg's opulent third floor office, Rosenberg's longtime aide quietly slipped into the Senate clerk's office, and delivered her boss's resignation letter.
The move saved his colleagues from having to take a vote to sanction him for failure of judgment, one that allowed his husband to have unfettered access and possibly influence over Senate business.
Current Senate President Harriette Chandler, with her fellow senators standing behind her, said they accept Rosenberg's resignation, and agree with his decision that it is no longer appropriate for him to serve in the Senate.
"As members of this body, we want to say to victims, staff and all whose lives were affected, we are sorry for what you have been through, you deserved better. We must do better," she said.
Chandler thanked the victims and witnesses who came forward, saying they pushed the Senate to become a better institution.
The investigation found evidence that Rosenberg's husband, Bryon Hefner, sexually assaulted and harassed staff and others who had business before the Senate, and that Rosenberg failed to protect the Senate from Hefner whom he knew was "disruptive, volatile and abusive."
With Rosenberg leaving, senators are now looking to move beyond the scandal that has enveloped the chamber. Worcester Sen. Michael Moore says to move forward, senators have to keep in mind what has happened.
"That's the only way this body is going to be able to move forward," he said, "and by moving forward, we have to take into account the staff and any victims that are still here. That's the only way the Senate can regain its stature."
In addition to his soon-to-be-former colleagues, Rosenberg's resignation is welcomed by Gov. Charlie Baker, who wants the Legislature to get back to work.
"I'm glad he chose to step down. I think that was the right thing to do. As I've said many times, there's a lot of stuff on the legislative agenda that needs to get done by the end of July," said Baker. "I really hope the focus from this point forward can be on getting stuff done for the people who put us here in the first place... which is the voters."
The governor acknowledged his professional relationship with Rosenberg goes back many years, when Rosenberg was the Senate Ways and Means chairman, and Baker was the secretary of Administration and Finance. The governor said they didn't always agree, but always appreciated the opportunity to work with him.
In Rosenberg's western Massachusetts district, many of his constituents, including Lena Fletcher of Northampton, are sorry to see what happened.
"You know, my understanding of the things that he's done in his career...it does feel like a shame, honestly," she said.
Since Rosenberg's resignation comes so late in the two-year session, it's unlikely there will be a special election to fill the vacancy. There's likely to be a scramble to launch a sticker campaign to succeed Rosenberg next year.
This article was originally published on May 03, 2018.
This segment aired on May 4, 2018.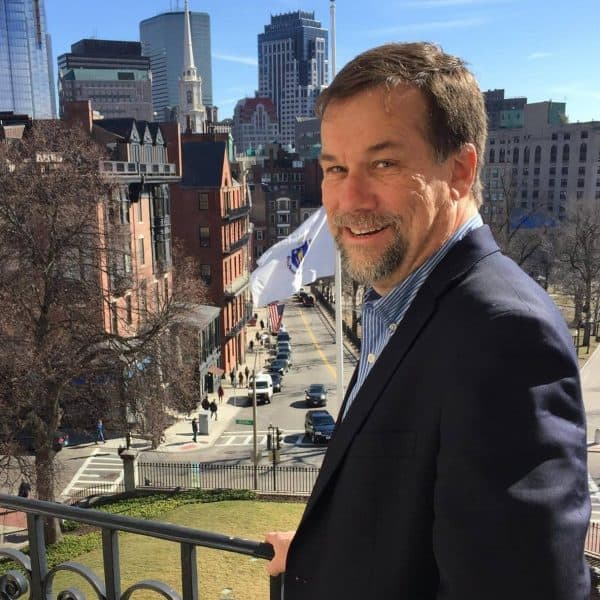 Steve Brown Senior Reporter/Anchor
Steve Brown is a veteran broadcast journalist who serves as WBUR's senior State House reporter.