Bill Seeks Changes To State's Involuntary Addiction Treatment Law
Play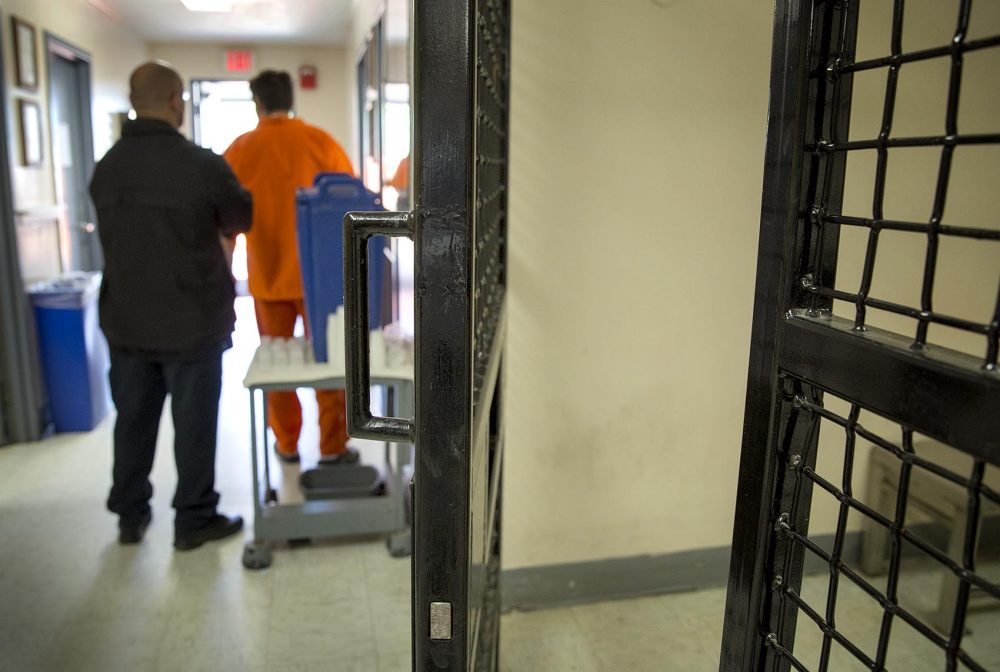 This article is more than 4 years old.
Tom Berry, of Pembroke, is urging state lawmakers to look at the tragedy of his son's death and make changes to a law that allows courts to involuntarily commit someone to addiction treatment.
The law, known as Section 35, allows someone to ask a judge to civilly commit a person to addiction treatment if the person's substance use is deemed dangerous.
Berry's 20-year-old son, Stephen, died of an overdose last year — two days after he was released from a state treatment center in Bridgewater.
"When you section someone on a Section 35, they can — at any time — determine they can be released and the family members don't know that they're released," said Berry, who on Wednesday testified on the issue at a legislative hearing.
Berry says his son quickly spiraled into addiction when he was prescribed painkillers for a dirt bike accident in his early teens.
"Every time a car came down the street ... I sat up, looking to see if they were in my driveway," Berry said. "Was it Stephen or some drug dealer looking for thousands of dollars? He had bad people coming after him."
Berry says his son was committed to substance use and mental health treatment five times. Although the Section 35 law allows someone to be committed for up to 90 days of treatment, Berry says Stephen was released from Bridgewater after just 14 days. He says Stephen was dropped off at a commuter rail station with a train ticket and a check for $175 -- the money that Berry had put into a spending account for his son at Bridgewater. Berry said Stephen had agreed to continue treatment on Cape Cod after his release from state care.
"He was released with no guidance or notification to the court or his family," Berry said.
Plymouth District Attorney Tim Cruz, in whose district Bridgewater is located, says Section 35 needs to be revised so families can step in. He also testified in support of the bill, which was filed by Duxbury state Rep. Josh Cutler.
"We see people released early from treatment all the time," Cruz said. "I think that this legislation is going to be an important, small tweak, but it's going to make a really big difference in the notification to petitioners trying to get help for their children, for their loved ones."
Arlington Sen. Cindy Friedman, co-chair of the Joint Committee on Mental Health, Substance Use and Recovery, asked whether tweaking the law would conflict with federal health care privacy laws.
But Stephen Berry's uncle, David Soper, says privacy laws may not apply when the courts are involved in sending someone to treatment.
"The system needs to change. I know it's a privacy issue but this doesn't talk about the patient's medical information; it talks about notifying a family member," Soper said. "A judge decided that Stephen was a danger to himself and to society. And Stephen was put under that section and we thought he was in state care."
Friedman says it would be difficult to act on the bill this close to the end of the legislative session. The bill was sent for further study.
This segment aired on May 30, 2018.