'It Can Happen To Anybody': Judge From Trooper Case Says Daughter Is 'Just A Kid With A Substance Use Disorder'
07:36
Play
This article is more than 3 years old.
Thousands of parents in Massachusetts are dealing with a child with a substance use disorder — but few are dealing with it in such public a manner as Dudley District Court Judge Tim Bibaud.
The arrest of Bibaud's 31-year-old daughter, Alli Bibaud, last October ultimately led to the departure of the head of the Massachusetts State Police after it was revealed there were efforts made to revise the woman's arrest report.
In the initial arrest report, state troopers wrote that Alli Bibaud offered sexual favors to the troopers in exchange for leniency. There were efforts made by the Worcester County district attorney and the head of the state police to remove that from the report. Massachusetts Attorney General Maura Healey found no criminal wrongdoing, and said the State Ethics Commission should determine if there were attempts to give Bibaud benefits not available to the general public.
"She's in treatment, she's doing very well. Obviously, you don't like to read about it in the newspaper every day and become some sort of sensational issue," Bibaud said at a weekend conference about drug court for people who have loved ones struggling with addiction. "Basically, it's just a kid with a substance use disorder."
At the conference, the judge — who presides over the drug court in the small Central Massachusetts town, Dudley — made his first public comments since his daughter was charged.
"You know, she got arrested. She's in treatment. She's doing very well. My family — our only concern is getting her well," he said. "To read some of the things is really incomprehensible, some of the things that people have alleged. But, we're gonna concentrate on her getting well, and I'm going to continue to do my job in my court and try to help as many people as we can.
In an interview with WBUR's Deb Becker for All Things Considered, Judge Bibaud spoke further about his daughter's well-being and his work presiding over a drug court. Below is a transcript.
---
Transcription
Deborah Becker: In the case of your personal story ... it was hugely high-profile, becasue the state police were accused of changing an arrest report on your daughter because you were a judge. It's pretty -- 
Judge Tim Bibaud: It's absolutely tragic. There was never, at any point, she was not going to take responsibility for her actions. I mean, I bailed her out. Allegations of a cover up? I'll be honest with you — I haven't even read the police report. I'm not going to comment on the police report. I really don't know a whole lot about what happened. I told the truth to the investigators. My only concern was getting her well. There was never any point at any time she was not going to responsibility for her actions — ever.
Becker: And today, she is eight months [into recovery]?
Bibaud: Eight months, today. Eight months. She's up in Portland[, Maine], doing very well, working, and working very, very hard at her recovery.
Becker: How does that affect your work? I mean, obviously, this whole idea of being personally involved has got to have a huge effect on what you do, and even how you started working in the drug court?
Bibaud: I'll be honest it was tough going on the bench for four to five months when people are throwing accusations at you. She wasn't involved in the kidnapping of the Lindbergh baby. She was a kid with a substance use disorder. That's all it was. And, to read all this madness — and it was difficult for me, and it really bothered my drug court kids seeing me being involved in allegations that were just so unfounded.
Becker: You run the drug court in Dudley. And what that is, really is an intense probationary period that focuses on treatment and diverts them from incarceration. Right? Can you explain?
Bibaud: If you've failed probation a number of different times, this is kind of like a last chance. We create a program — a treatment protocol — for them with assistance from the whole team, which is clinicians, prosecutors, defense bar, probation. And we get an individual treatment program that works, and they have to get a year of sobriety.
Becker: So there is intense supervision there. Some people might think that would increase the likelihood of incarceration for someone who is sort of teetering there. What do you say to folks who might be reluctant to go into that kind of setting, because there is more oversight?
Bibaud: Yeah, well, I think it's a question of trust in the beginning. Some of these kids can pay a fine and move on — it might be a simple possession charge. The bulk of the time is that they actually see their lives getting better.
Becker: Have you ever had to send someone to jail you didn't want to?
Bibaud: Every person you send to jail you don't want to. But if it's a public safety issue, if they're completely non-compliant, and it's a case that demands incarceration — or calls for that — yeah, you've got to do your job. To get to the point where you're being incarcerated you fail not just once, not just twice, but a number of different times, because we throw everything at the clients so they can have the best chance of success.
Becker: Do you think you're an outlier in the criminal justice system? I mean, I know there are other drug courts, but it doesn't seem there is consistency certainly across the board in the criminal justice system in the way that this is dealt with — and even within drug courts.
Bibaud: I completely agree. It's really predicated on the personality and the mission of a judge. I'm not sure I'm an outlier, because we conform to the best practices. Am I different? I'm probably different. I've got some skin in the game; I've dealt with this personally so I realize what a toll it takes on everybody. So if I do something different, it's on the behalf of the kids and the families. I'm just trying to do whatever I can to open up the doors of recovery.
Becker: But what about consistency among courts? There is not consistency in terms of how things are handled. So what do you do to address that?
Bibaud: I'm really encouraged, quite honestly. If you told me we would have made this progress to this point, I wouldn't have thought possible. For so long we were so uneducated about addiction, and I know that Gov. Baker and his team have opened those doors. We'll just do whatever we can to service as many people as we can. But it's getting there; I'm an optimist. The issue of compassion and treating people like human beings goes a long way.
Becker: What's the lesson in all this for people?
Bibaud: Everyone thinks it can't happen to them. It can happen to anybody. She was a kid who graduated from college with a 3.9 [GPA], speaks two languages. And, some trauma in her life led to her masking the pain. You can't oversimplify it, but sometimes you can. It was tragic that she had to be my daughter to have such a firestorm result of her arrest. But she's taken complete responsibility for what she's done, and she's working her recovery. Yeah, it was difficult. It's been incredibly difficult to my family. You know, seeing satellite trucks in front your home. You know, I'm just trying to do a job. We're simple people. That's all we're trying to do.
Becker: Thank you so much for taking the time to talk with me, and congratulations on the drug court in Dudley, and especially on your daughter.
This segment aired on June 18, 2018.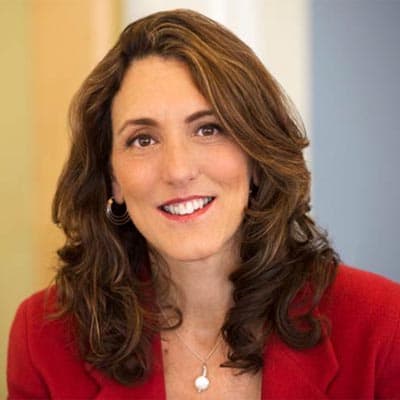 Deborah Becker Host/Reporter
Deborah Becker is a senior correspondent and host at WBUR. Her reporting focuses on mental health, criminal justice and education.