The Man Who Took Down The Mob In Boston Looks At Organized Crime Then And Now
07:16
Play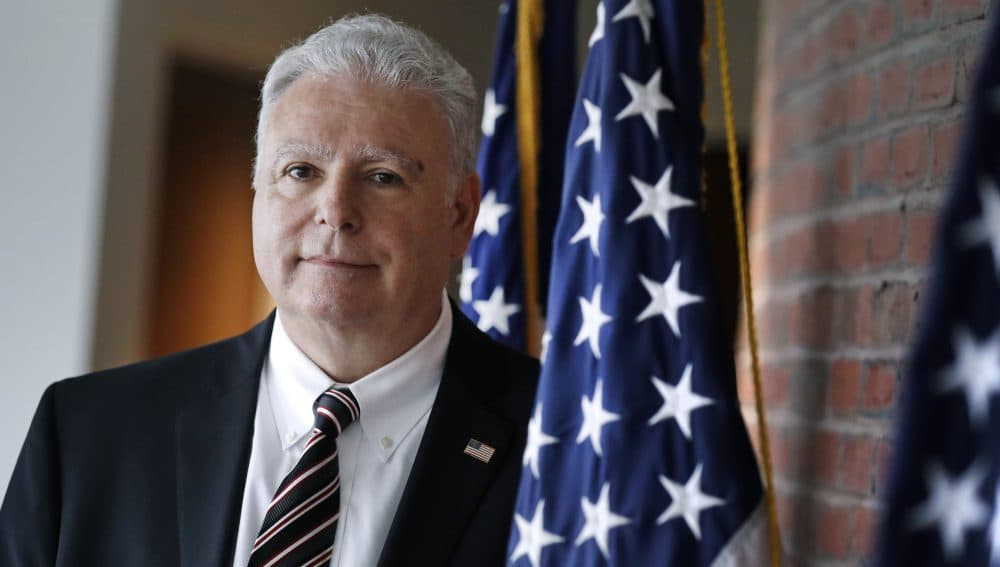 Federal authorities in Boston believe they've pretty much closed the book on organized crime in the area.
The lead prosecutor in the recent murder conviction of former New England mobster Francis "Cadillac Frank" Salemme was Fred Wyshak.
He spoke with Morning Edition to talk about the Salemme case, as well as other major organized crime trials he has led.
---
Interview Highlights
On the Salemme case
I do think it's a watershed-type event that the main players during the era of organized crime in Boston during the '80s and '90s are now all incarcerated.
On accuracy of 'Black Mass' in its portrayal of the 'Whitey' Bulger investigation
That portrayal in the movie, I think, is an amalgam of what was going on between myself and other FBI agents, who to some extent undermined the progress of the investigation.
On why John Connolly is in prison and not other FBI agents
Well, I think there was testimony about other FBI agents who had obstructed investigations of [James "Whitey"] Bulger and [Stephen] Flemmi and other members of Winter Hill. Connolly became prosecutable primarily because he tipped Bulger and Flemmi off in 1995, and we were able to indict him within five years of the tip-off. His conduct was still within the statute of limitations.
I think that there were several FBI agents who were aligned with Connolly, did things that they shouldn't have done, because they thought that it was in the best interest of the FBI and the FBI's agenda, which in that period was to take the mafia down.
On John Martorano, the hit man and witness who tied Bulger to killings
The decision to enter into a plea agreement with John Martorano was probably one of the toughest decisions I've ever had to make as a prosecutor and convince my superiors that that was the right thing to do. Ultimately, you know, I think we made the right decision. Prior to that, we did not have a murder case on James Bulger. John Martorano gave us a murder case on James Bulger and on John Connolly. Nobody's happy that he's killed as many people as he has and he's out walking the streets now. Nobody's happy about that. But when you look at the bigger picture, that was the right call to make.
"It just never occurred to me that I was going to stop what I was doing because the bad guys out there were threatening, making threats."

Fred Wyshak
On the dangers of being a prosecutor 
I mean, generally, there's lots of threats. Rarely is there any action.
It just never occurred to me that I was going to stop what I was doing because the bad guys out there were threatening, making threats. It's just not part of what a prosecutor should do.
On what organized crime in Boston looks like now
It looks like a bunch of disorganized thugs. There's no sophisticated organization like there have been before. Quite frankly, the threats now are coming more from emerging organized crime groups, gangs, rather than the mafia.
This segment aired on July 12, 2018.