It'll Soon Be Illegal For Anyone Under Age 21 To Buy Tobacco Products In Mass.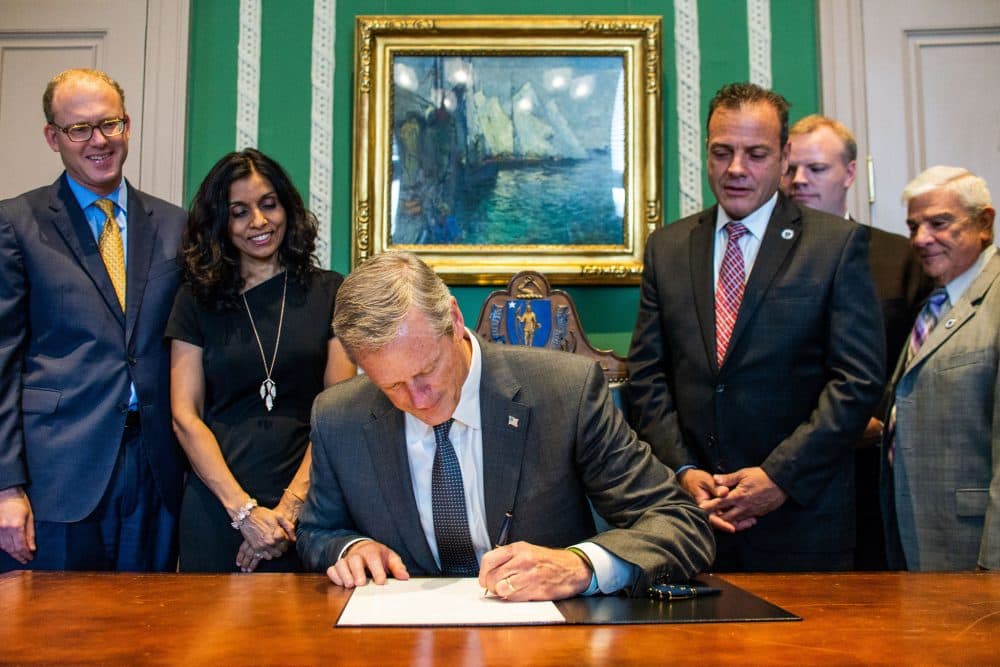 This article is more than 4 years old.
Like it is for alcohol sales, a new law makes it illegal for people under age 21 to buy tobacco products in Massachusetts.
Republican Gov. Charlie Baker signed the statewide regulation into law early Friday afternoon to the delight of its supporters, who say it will prevent young people from becoming addicted to smoking cigarettes.
Opponents, however, had argued that because 18-year-olds can serve in the military, they should be able to buy tobacco products.
The age restriction also applies to vaping products, which have exploded in popularity among young people in recent years.
Massachusetts is now the sixth state in the nation to raise the legal age for tobacco purchases from 18 to 21.
The same minimum age requirement was already on the books in dozens of its communities, including Boston, Worcester, Lowell and Amherst.
The law takes effect on Jan. 1. 
With reporting from WBUR's Steve Brown