Mass. Democrats Make Their Case At Labor Day Breakfast
04:31
Play
The food at the annual Greater Boston Labor Council Labor Day breakfast featured coffee, scrambled eggs and bacon, as well as most of the state's leading Democrats — including U.S. Sen. Elizabeth Warren — who accused Republicans in Washington of doing too little to help working Americans.
"And do you know what my Republican colleagues say? They say, we don't have the money. And I say to them, you know why we don't have the money? Because you insist on giving it away to billionaires and giant corporations. That is wrong! It is wrong!" she said, to cheers from the audience.
Warren spoke the day after the Boston Globe published a story looking into a question that has dogged her for the past six year: Did she use her claim of Native American ancestry to advance her high-powered academic career? Warren gave her employment records to the Globe, which concluded decisively that her ethnicity played no role. It found that the universities that hired her, including Harvard, considered her "white" and an academic superstar who rose on her own merits.
Why did she release this information now, after all these years? Does it have anything to do with a plan to run for president in 2020? On Monday, she said no — that she's focused only on the current Senate race.
"I finally got all of the documentation, and put it all together and gave it to the Globe. They then did their own investigation and made it perfectly clear that my family is my family, but it is clear that my family background had no effect on my being haired anywhere," she said.
Warren will face a challenge from the winner of Tuesday's Republican Senate primary: state Rep. Geoff Diehl, Republican activist Beth Lindstrom or businessman John Kingston.
The other race in the state attracting national attention is for the 7th Congressional District, which covers most of Boston and some of its surrounding communities. It pits 10-term incumbent Michael Capuano against Boston City Councilor Ayanna Pressley — the first woman of color to be elected to that body. They are both progressives and agree on most issues, but Pressley is part of a record surge of women and candidates of color running for Congress who say the Democratic Party must broaden its reach.
"There are a lot of people who don't like that I'm in this race. They find it disruptive and even traitorous. But democracy is about choice, and after a generation, this district deserves one. The district has changed...and given what's happening in Washington, so has the job description," said Pressley.
Capuano is running on his record of securing federal dollars to expand affordable housing, community health centers and transportation. And he rejects Pressley's argument that she can better represent this increasingly diverse district.
"In my case I can tell you I'm particularly proud of the relationship I have with everyone in my district. And I'm particularly crowd of the endorsements I've gotten — from the Congressional Hispanic Caucus, from the Congressional Black Caucus. I think in this world we have to work hard to listen to each other, to talk to each other. I think that's what's necessary in this district," he said.
The Democratic candidates for governor were at the breakfast as well.
Jay Gonzalez, who was Deval Patrick's budget chief, and environmentalist Bob Massie have been struggling to be seen and heard in these times of national political turmoil — as they challenging a well-financed and very popular Gov. Charlie Baker. But Gonzalez says that will change after Tuesday's vote.
"People just haven't tuned tuned into this race yet, and as they start to tune in, and we get them to think about it, and we get past the 'Charlie Baker seems nice and I'm glad he's not a crazy, right wing extremist,' to, yeah, we need a governor who's actually fighting to fix our transportation system, who's actually moving the needle on the opioid epidemic and a lot of the big challenges we're facing," he says.
His opponent, Massie says he believes something has shifted in the final days of this campaign.
"Honestly, I feel super-excited. I feel our message of tackling wage and wealth inequality, of moving toward single-payer health care, moving toward renewable energy... We sent out one single letter reminding people to vote, and we got three times more money than we've ever raised just from that reminder letter."
But, like Gonzalez, Massie acknowledges it's been a struggle opposing the narrative that Charlie Baker is the most popular governor in America.
Tuesday, they'll leave that judgment to the voters.
This segment aired on September 4, 2018.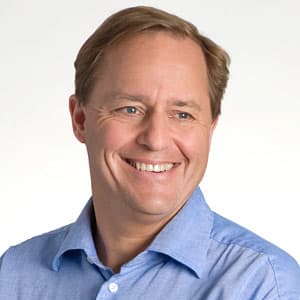 Anthony Brooks Senior Political Reporter
Anthony Brooks is WBUR's senior political reporter.