This Season, The Boston Ballet Celebrates The Legacy Of An American Icon
Choreographer Jerome Robbins is remembered as a bit of a task master. He filled his productions with characters — and demanded his dancers know every detail about them, from where they were from to the music they liked.
That's what made his work so magnetic.
"His drive was to get to the truth of any situation. That's what he was after," said Russell Kaiser, assistant artistic director at the Boston Ballet.
To celebrate the centennial of the storied choreographer, the Boston Ballet opens its season on Thursday, Sept. 6, with the all-Robbins program "Genius At Play." The set of three ballet excerpts aims to celebrate Robbins' legacy of bringing the stories of real people to life on stage, and connecting with those sitting in the audience.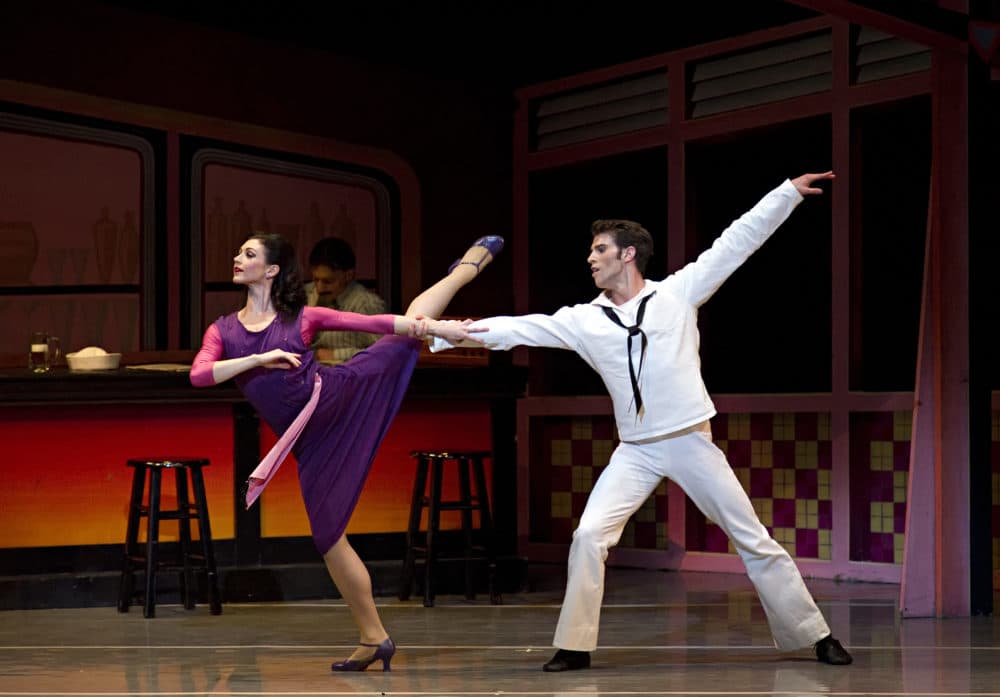 "[He] was a brilliant choreographer who was able to talk directly to the people," said Mikko Nissinen, artistic director of the Boston Ballet. "It just speaks to you. It's not lost in translation."
For Kaiser, who spent the majority of his career as a dancer working with Robbins at the New York City Ballet, the choreographer was a creative force.
"To me, Jerry changed the landscape of classical ballet, and certainly Broadway," he said.
That creativity showed early. Born in 1918, Robbins choreographed "Fancy Free" — his first ballet — in his mid-20s. That production was the start of his decades long creative partnership with Leonard Bernstein, who also celebrates a centennial this year.
Over the course of his career, Robbins straddled both Broadway and classical ballet. He was the brains behind "West Side Story" and "Gypsy," and, before his death in 1998, he had created more than 60 ballets.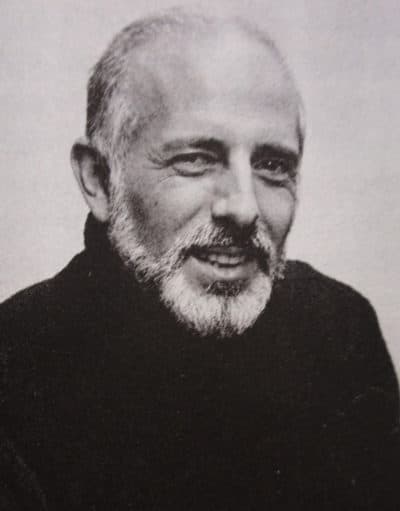 In both genres, his calling card was his characters. He filled his stage and his choreography with distinctive, vibrant personalities and people.
"He was one of the greatest stage craftsmen of all time," said Kaiser. "He brought human beings to life."
That human element is palpable in the movement he made, and resonates even when it is performed decades after his death. Rachele Buriassi, a soloist with the Boston Ballet, said the combination of those stories with seemingly easy-going choreography gives her a sense of freedom as she dances.
"There's always a story, and something to express," she said. "It's not just steps."
"There are subtleties to his choreography that [are] hard to emulate today," added Kaiser.
Choreography, character and Bernstein's music weave together "Genius At Play." The show features excerpts from the three ballets that stretch the length of Robbins' career: "Fancy Free," "Interplay" and "Glass Pieces."
"To see each of these three pieces — it's amazing to see how diverse his choreography is," said Derek Dunn, a principal dancer with the ballet who will perform this season in "Fancy Free" and "Interplay."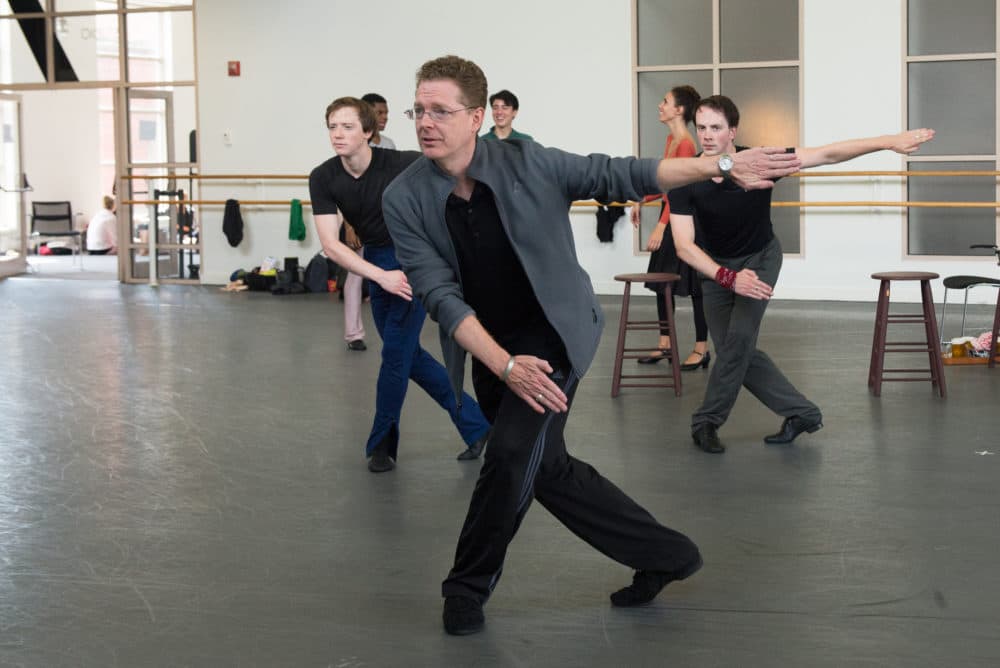 For Nissinen, this centennial season is an ode to Robbins' place in American dance history, and the impact both Robbins and Bernstein had on the collective American culture.
"There's not that many great artists in any community, and these are some of the Himalayan tops of American artistry," said Nissinen. "They are American icons of the greatest magnitude."
For Kaiser, the memory of Robbins' is a touch more intimate. To him, this is a celebration of a man who made ballets about people accessible for people.
"He brought a human element to ballet," said Kaiser. "He was able to create communities on stage of real people that everyone could relate to, and I think that's his lasting legacy."
---
Boston Ballet's "Genius At Play" runs from Sept. 6 through Sept. 16 at the Boston Opera House.