Patriots Safety Devin McCourty Reflects On Activism Beyond The Anthem
05:37
Play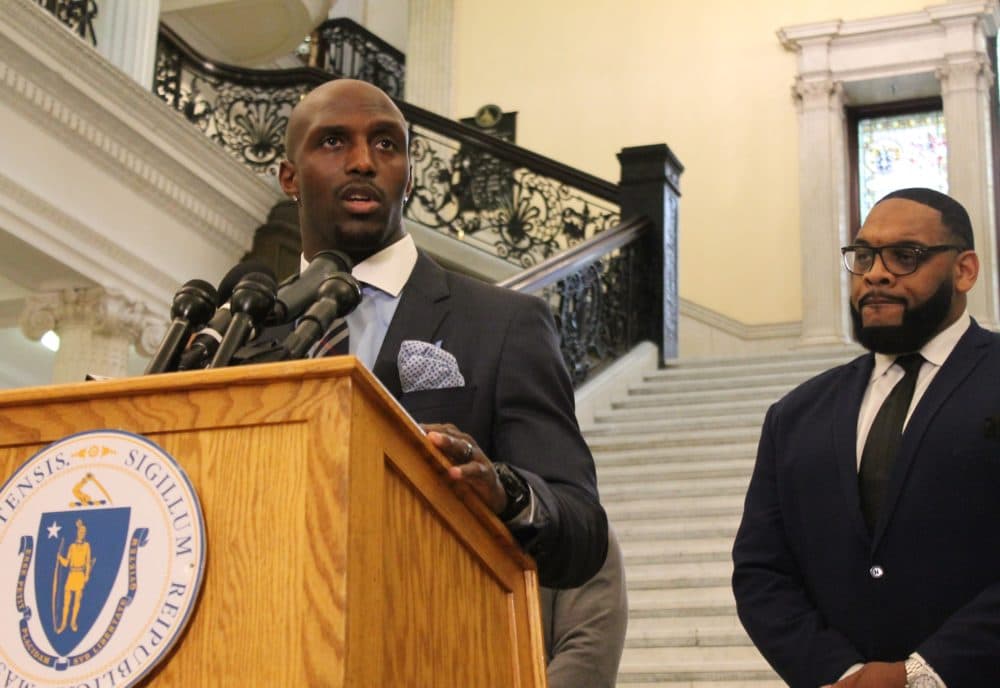 This article is more than 1 year old.
Fresh from practice, Patriots safety Devin McCourty is wearing a T-shirt meant to prompt questions. The message on the front reads: "More than 60 percent of prison populations are people of color #EndMassIncarceration."
During the offseason, McCourty spent considerable time learning about the criminal justice system and the public school system.
"A lot of times we get thrown obviously in a box because we're athletes," he says. "We've been playing football for so many years that people kind of forget we're also college-educated, so we know how to get something, study it, go out there and try to inform people."
McCourty is one of the most visible leaders of the Players Coalition, a nonprofit organization governed by 12 NFL players. It's committed to raising awareness about social issues and advocating for change. McCourty wants to broaden the conversation beyond who's kneeling and who's standing during the national anthem. And that's meant taking advantage of a variety of opportunities.
"The one thing that stuck out was the DA forum that we did," says McCourty. "I think because all of us was extremely nervous. We didn't know fully what to expect."
In June at a middle school in Dorchester, McCourty, along with his teammates Matthew Slater and Jason McCourty, Devin's twin brother, moderated a forum featuring the Suffolk County district attorney candidates. The event lasted more than two hours — and sometimes got heated.
"We kind of thought that people would come and [be like], "Oh, that's cool,' or '[Let's] take pictures with the Patriots, get autographs,' " says McCourty. "And 10 minutes in, people were yelling at me, yelling at J. People came for their community."
Still, McCourty knows his sports celebrity can draw critical attention to issues bogged down by politics.
McCourty, along with two former NFL players, lobbied for criminal justice reform at the State House in March. McCourty wanted to raise the age at which children can be criminally prosecuted.
"You walk into state offices, you don't know what's going on, and everyone in there kind of wanted to meet us," says McCourty. "And it was like, 'Oh, this is a great photo op.' You know how politics kinda is."
But when lawmakers passed a sweeping criminal justice bill in April, and it included a provision raising the prosecution age from 7 to 12, McCourty was motivated to do more.
In July, McCourty, his brother Jason and Slater wrote an opinion piece on the education system. Their message: Massachusetts public schools in poorer communities need better funding, and they need it now.
"We didn't really think, you know, lobbying and doing things like that was kind of in our wheelhouse," says McCourty, "and we found out we actually have a great lane and opportunity to do that."
And then there was the walkabout in Mission Hill, which included residents and police officers.
"I think a lot of times people see us want to do different things, and they're like, 'They just hate the cops,' " says McCourty. "And I think a large thing that we do is try to understand the relationship between the cops and the people in the community."
"I don't see why anyone looks at this any different other than the fact race makes people uncomfortable. And I think we have to try to change that ..."

Devin McCourty
Now that the season is about to start, McCourty's schedule gets more crowded. But he's not backing away from his commitment to social activism.
"People are like, 'do you think this takes away from you as a football player?' And I've compared it to many players who have foundations where they've gone through something or someone has a disease or something in their family and they give a lot of time, effort into trying to raise awareness and raise money," he says. "I don't see why anyone looks at this any different other than the fact race makes people uncomfortable. And I think we have to try to change that."
And what will happen when he gets the inevitable questions about protests during the national anthem?
"With the anthem and everything, it's being ready to talk about what we've done and what we want to do when people ask about the anthem," says McCourty. "I think before it was, 'We want to avoid this.' Now, it's ask me about the anthem because when you ask me about the anthem, I'm not going to talk about it. I'm going to talk about the things that I think the anthem has brought attention to and things that I think actually help the community."
And wherever he sees an opportunity to help, McCourty won't hesitate to speak up.
This segment aired on September 7, 2018.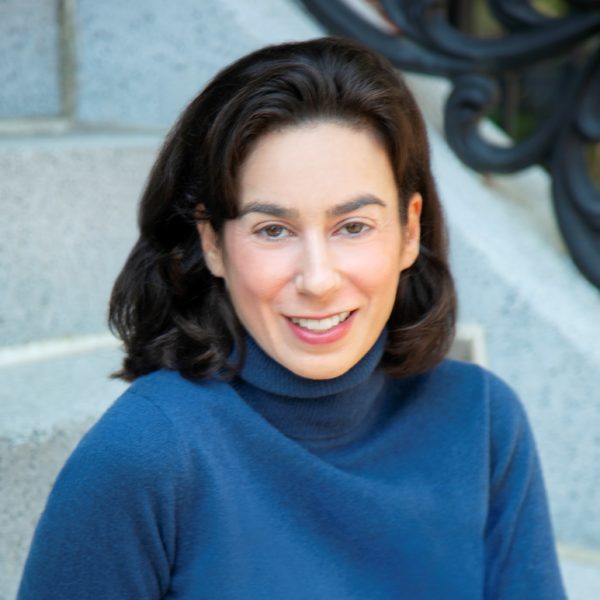 Shira Springer Sports and Society Reporter
Shira Springer covers stories at the intersection of sports and society.