5 Things To Do This Weekend, From Winnie The Pooh To Film Fests
This article is more than 4 years old.
It may be fall, but festival season is still going strong. Check out these four weekend festivals, plus an exciting new exhibit from the MFA:
Evolution of Hip Hop Festival | Saturday, Sept. 29 | Union Square, Somerville
Now in its fourth year, Somerville's Evolution of Hip Hop Festival aims to celebrate Boston's rich hip-hop scene with a day of free performances by some of the area's best emcees. Featured artists include Billy Dean Thomas and ANSON RAP$, among others.
---
Boston Women's Film Festival | Thursday, Sept. 27 - Sunday, Sept. 30 | Brattle Theatre, Cambridge and MFA, Boston
The inaugural Boston Women's Film Festival picks up where the now-defunct Boston International Festival of Women's Cinema left off when it ended in 2003. Now, a new legacy of films by and about women emerges in Boston — 15, to be exact, including titles starring Hilary Swank, Molly Shannon and Taylor Schilling. (Read Erin Trahan's essay on why the time is right for this revival.)
Here's a trailer for the closing night film, "Wild Nights With Emily":
---
'Winnie-the-Pooh: Exploring a Classic' | Through Jan. 6 | MFA, Boston
The world's most popular teddy bear gets an in-depth treatment at this new, kid-friendly exhibit, which examines the stories' wide-ranging appeal and illuminates the working relationship between author A.A. Milne and illustrator E.H. Shepard. Be sure to book ahead — unlike most MFA exhibits, this one is ticketed. (Listen to Andrea Shea's feature on the exhibit.)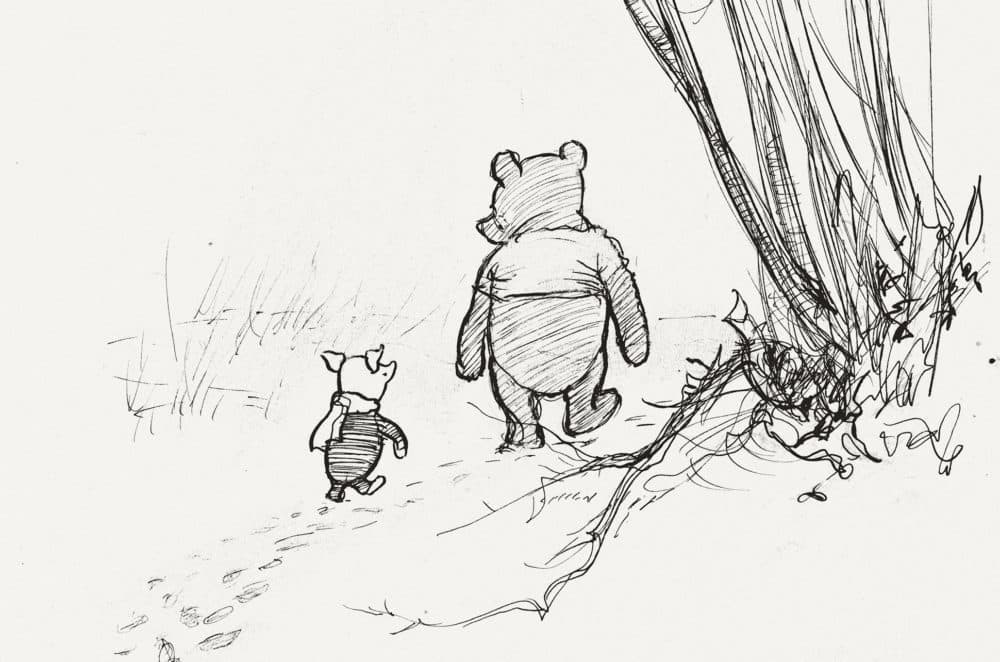 ---
Berklee Beantown Jazz Festival | Saturday, Sept. 29 | Columbus Avenue, Boston
The Beantown Jazz Festival is basically a big, free block party hosted by Berklee College of Music. This year's fest features veteran vocalist Catherine Russell performing standards from the golden age of Harlem jazz, and faculty saxophonist (and former Beyoncé bandmember) Tia Fuller with her band Diamond Cut.
---
Boston Latino Film Festival | Thursday, Sept. 27 - Sunday, Sept. 30 | Emerson, Harvard, Brandeis and Northeastern
This year's Boston Latino Film Festival presents films that go beyond the tropes of struggle and hardship to which Latin American stories are often reduced. Highlights include "Ruben Bladés Is Not My Name," a documentary about the beloved Panamanian singer, and "La Familia," a chilling Venezuelan indie film about a father and son on the run. (Check out Cintia Lopez's guide to the fest.)