5 Things To Do This Weekend, From Ballet In The Fog To A 'Gentrification Game'
This article is more than 3 years old.
This weekend's arts offerings have it all: politics, whimsy and a whole day of music.
'The Roommate' | Through Nov. 18 | Lyric Stage Company 
In Jen Silverman's "The Roommate," a divorced housewife and a countercultural lesbian/grifter attempt to co-habitate. The result is a subversive, quick-witted tale of self-reinvention in the face of loss.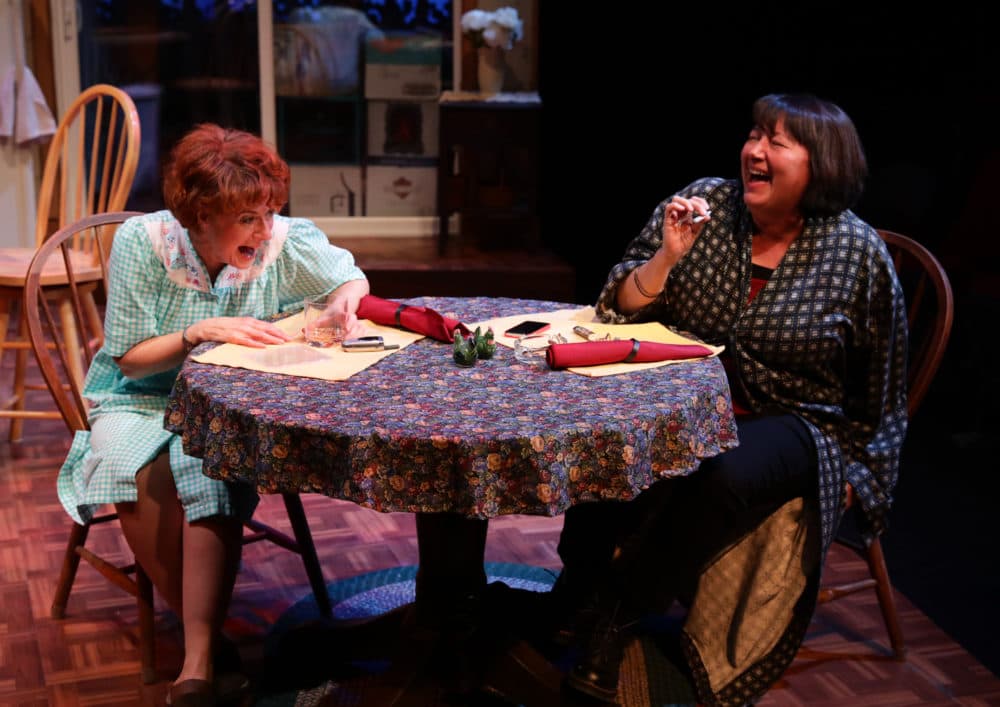 ---
'Clairvoyance Installation #2: White People Read' | Saturday, Oct. 27 | Boston Public Library
Performance artist Diana Oh continues her year-long residency at the American Repertory Theater with "White People Read," the second in a series of installations. The participatory happening invites white audience members to peruse a collection of books curated by queer and trans people of color and women of color, and to "recognize and challenge their place within structures of white dominance." (Read more about Diana Oh's work in this piece by my colleague Jacquinn Sinclair.)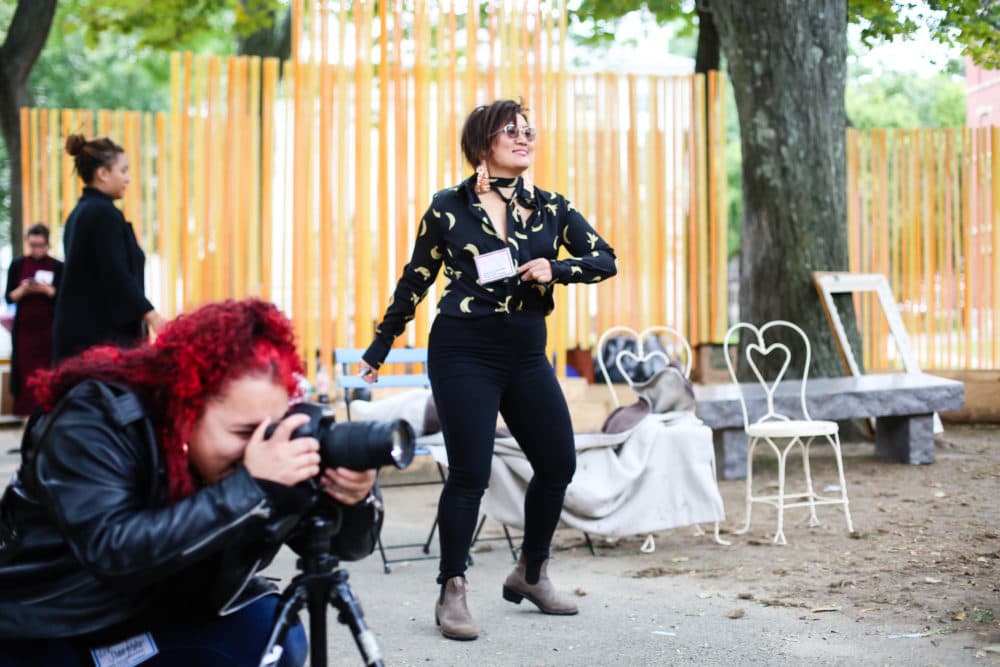 ---
'The Gentrification Game' | Thursday, Oct. 25 - Nov. 2 | 572 Colombia Rd., Dorchester
"Gentrification Game" is the latest brainchild of artist, activist and professional instigator Tory Bullock. The outdoor art installation, which will appear Thursday and Friday evenings this week and next, invites participants to consider the effects of gentrification on the city by competing for survival in a giant board game.
Here's his video explaining the game, sorta (if the video doesn't load immediately, refresh your page):
---
Local Behavior Music Festival | Sunday, Oct. 28 | City Winery, Boston
The Local Behavior Music Festival is a day-long event celebrating (mostly) Boston-area women and non-binary artists. Beloved singer-songwriter Catie Curtis headlines a killer lineup that includes Boston rapper Dutch Rebelle and poet Olivia Gatwood.
Here's the poster:
---
'Rhythm x FLO' | Sunday, Oct. 28 | Olmsted Park's Allerton Overlook, Boston
This weekend is your last chance to catch the ethereal fog sculptures installed throughout the Emerald Necklace — and what better way to experience these dreamlike pieces than with a performance by the Boston Ballet? (This was originally scheduled for Saturday, but postponed to Sunday due to the nor'easter.)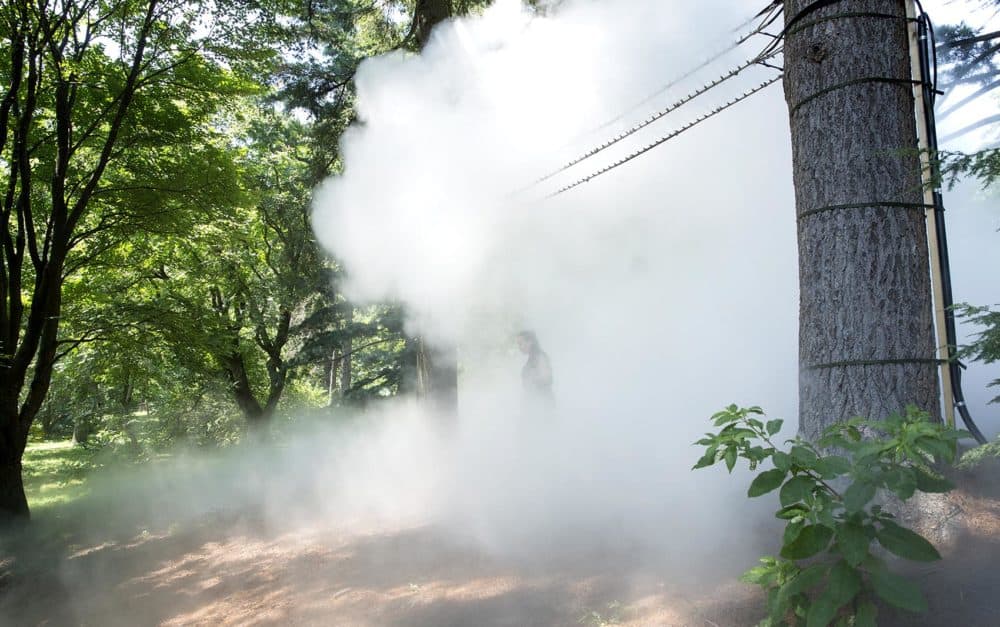 This article was originally published on October 25, 2018.