Lawrence Mayor Bans Homeless People From Improvised Shelter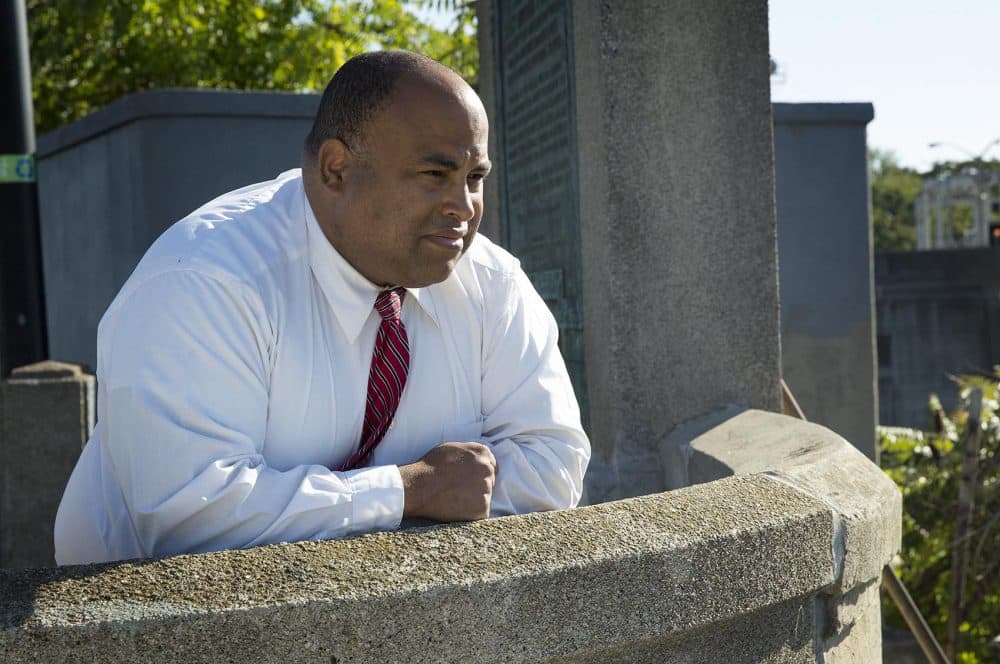 This article is more than 4 years old.
Lawrence Mayor Dan Rivera has put an end to the area's homeless population spending the night at a bus station in the city.
For years, people who are homeless have congregated at the Buckley station after Merrimack Valley Regional Transit Authority (MVRTA) buses depart for the evening, and have left before the buses parked there in the morning. The concrete station offers a bit of protection from the elements.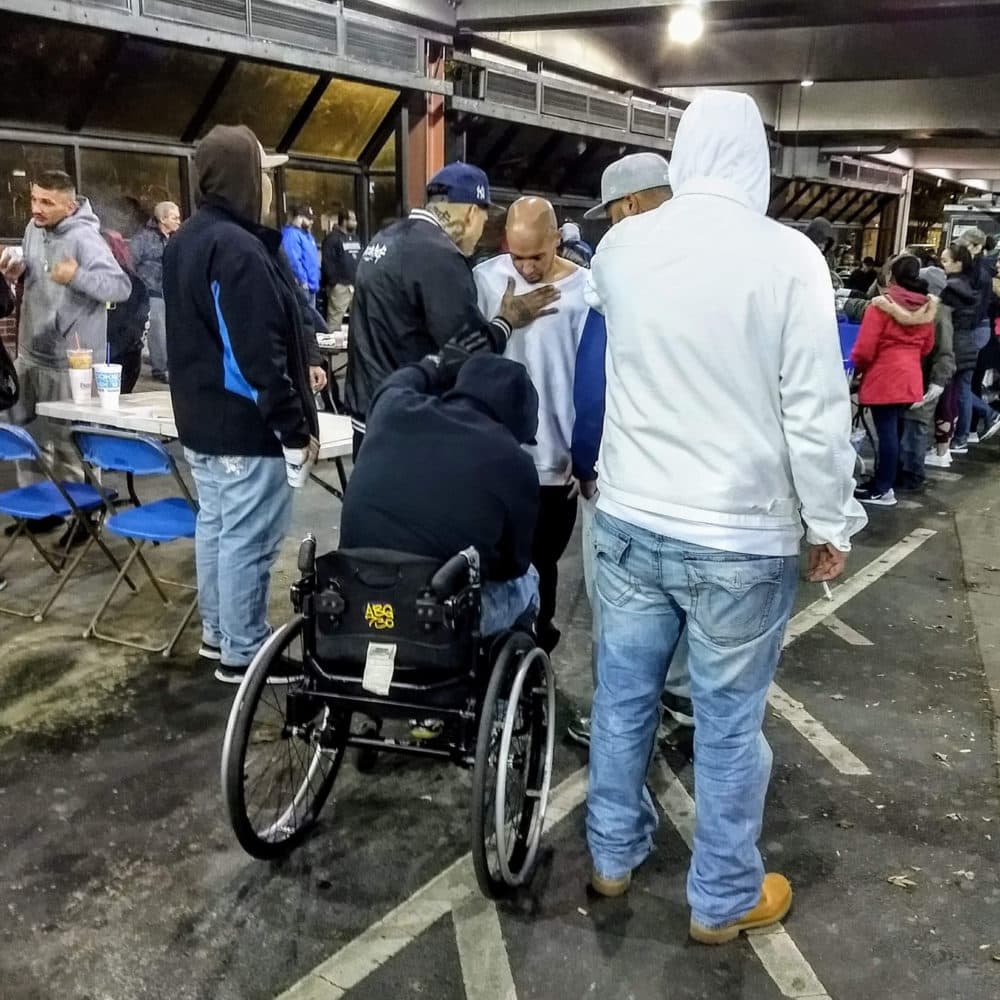 But Rivera put a stop to that Tuesday night. In a statement to WBUR, he said, "after months of supporting and allowing ad hoc homeless sheltering and feeding, we have decided to disallow those activities." Rivera goes on to say that allowing homeless people to shelter at the bus garage has "created a culture of fear and unsanitary conditions for daily patrons of the garage."
The move comes after an MVRTA worker on Monday morning posted pictures on Facebook of the Buckley bus station of an overflowing trash can and at least one syringe visible on the ground, captioning it with "Would you work here? ... The mayor ignores the problem. Welcome to the sanctuary city of Lawrence."
Each Wednesday night since April, Michael Gorman and a group he calls The Movement Family have hosted a dinner at the bus station where the homeless could also get connected to social services. Gorman said he was blindsided by the ban.
"[Mayor Rivera] had a police officer call me about what has to be done," he said. "I wish he would have given me a phone call [himself] to discuss this."
Gorman noted the picture that depicted an overflowing trash bin was posted on Monday. His dinners happen on Wednesdays.
"I can't control what happens the other six days of the week," he said. "When we go there, it's sometimes a mess. But when we leave there — it's sweeping, new trash bags. We don't leave until that place is spotless."
Other homeless advocates in the area, like Carina Pappalardo, call the mayor's ban "troubling." Pappalardo runs the Daybreak Shelter in Lawrence, which she says is always at capacity. She said it's a blow to homeless people who relied on the Movement Family's Wednesday night gatherings.
"These homeless individuals are losing a sense of belonging and mattering," she told WBUR. "The larger issue is the lack of shelter space for the homeless to receive services."
As for Gorman, he's trying to decide what the next step will be. For now, he intends to gather a group of homeless people and advocates to hold candles in a makeshift vigil across the street from the Buckley bus station.
"I want to show the homeless that it's OK to stick up for yourself and to fight for what you believe is right," he said.
Mayor Rivera provided a list of places where homeless people could get hot meals. But Gorman said that's not much help to people who are scrounging for warm shelter.