Study: 'No Scientific Basis' For Challenges To EPA Endangerment Finding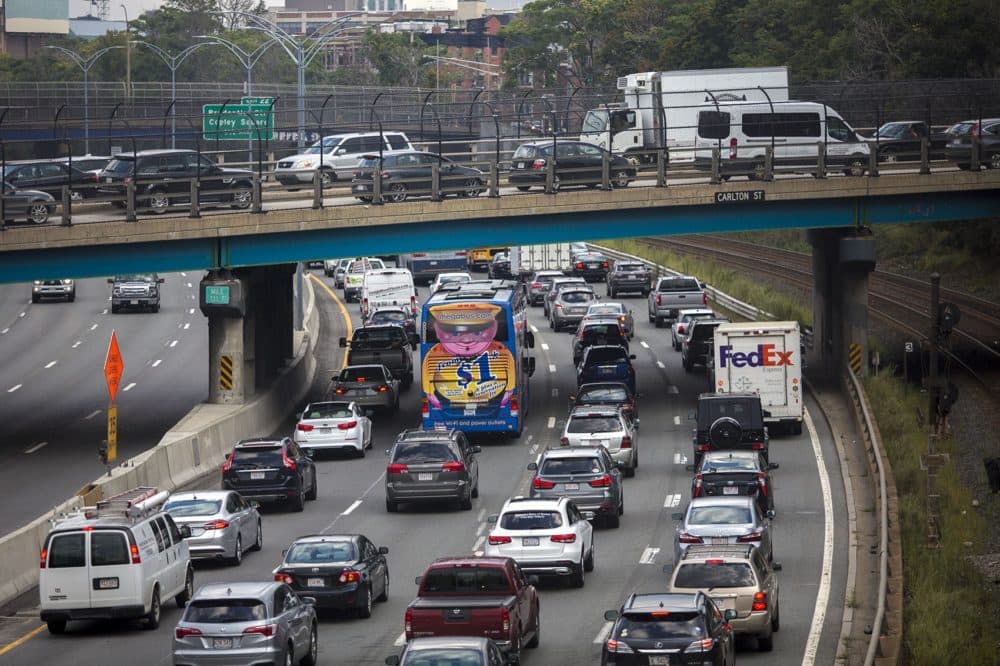 This article is more than 4 years old.
There's more proof that greenhouse gases are dangerous to human health.
That's the conclusion of a study published Thursday in the journal Science, for which researchers reviewed hundreds of scientific papers on climate change published since 2009.
The study supports the U.S. Environmental Protection Agency's 2009 "endangerment finding," which labeled six greenhouse gases as pollutants that could be regulated under the Clean Air Act. The endangerment finding supplied the legal foundation for Obama-era climate policies like clean car standards and the Clean Power Plan. The Trump EPA is trying to weaken these policies, even as evidence linking climate change to health risks grows stronger.
"The science is going in one direction and the policies are going in exactly the opposite direction," says Philip Duffy, president and executive director of the Woods Hole Research Center and co-lead author on the Science study.
Duffy says that a growing body of scientific evidence now links climate change to health risks, including more extreme winter weather, the widening scope of tick-borne disease and even violent crime.
"[The paper] is a very useful piece of work and it stands in contrast to the arguments against the endangerment finding that have been offered again and again, because those arguments are rarely — if ever — based on science," says Joseph Goffman, executive director of the Environmental and Energy Law Program at Harvard Law School. Goffman worked for the EPA during the Obama administration as the senior counsel in the Office of Air and Radiation, but was not involved in the current research.
To date, the Trump administration has not sought to revisit the landmark finding, but Goffman notes that some conservative advocacy groups, most notably the Heartland Institute, have been asking the EPA to reopen the endangerment finding for the purpose of rescinding it.
The Trump administration has, though, sought to weaken rules governing emissions from vehicles, power plants and oil and gas operations, saying previous rules were too costly and onerous.
Massachusetts Attorney General Maura Healey on Tuesday joined a coalition of 29 states, counties and cities in a letter calling on the Trump EPA to "immediately withdraw the proposals to weaken the motor vehicle and power plant greenhouse gas emission standards," and highlighting the threats to human health.
The EPA determined in 2009 that six greenhouse gases — carbon dioxide, methane, nitrous oxide, sulfur hexafluoride, hydrofluorocarbons and perfluorocarbons — endanger public health. They reached their finding by looking at eight areas of public health and welfare, including air quality, water resources, food production and sea level rise.
The new study finds that all eight of these areas now show stronger evidence for impacts from greenhouse gases and climate change. In addition, the researchers looked at four additional areas of concern — ocean acidification, violence, national security and economic well-being — and found "strong evidence" that rising greenhouse gases endanger public health in all those areas.
The study looked at a wide range of health effects from climate change, including more days each year with poor air quality, increased water scarcity, and more "violent interactions between individuals under hot conditions."
The study notes some health impacts of climate change that are especially significant in the Northeast, such as more intense hurricanes and winter storms, as well as failing apple crops (which require a winter chill for high yields), and increasing ocean acidification, which threatens the shellfish industry.
Researchers say these impacts might cause even more danger in combination, and there might be additional dangers that scientists have not yet considered.