Study Advises Against Boston Harbor Barriers For Flood Protection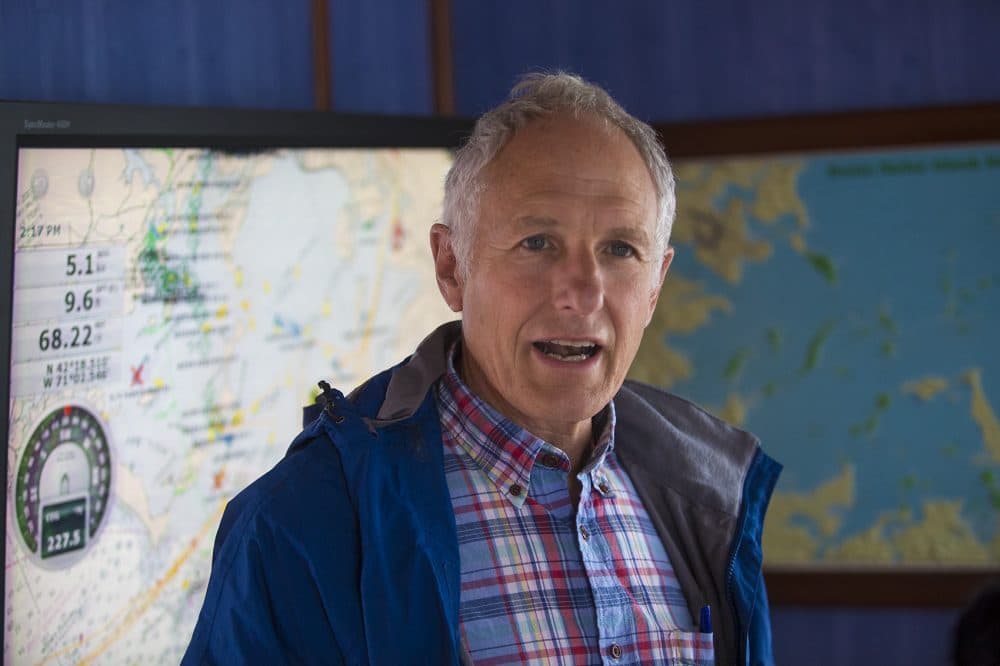 This article is more than 4 years old.
A new report is advising against building a multibillion-dollar flood protection barrier in Boston Harbor.
Such a barrier to guard against storm-related flooding is currently "not prudent," and shore-based coastal protection systems to deal with increased climate change-induced flooding are smarter options, according to the feasibility study.
"Right now, it doesn't make sense for the city to consider any kind of harbor-wide barrier system," Paul Kirshen, academic director of the UMass Boston Sustainable Solutions Lab and the report's lead author, told reporters Tuesday.
Kirshen added in a statement: "Harbor barrier systems have been a helpful tool for certain other coastal cities, but in this case, Boston would be making a bet on a massive infrastructure project with limited benefits compared to the alternative."
Shore-based protection systems include temporary flood walls and building elevated green spaces.
The study, out Wednesday, focused its analysis on two gated harbor barrier systems that would only be closed during flooding caused by storm surge. The first — the Inner Harbor Barrier — would stretch from Logan Airport to the Seaport District, and has an estimated cost that could reach $8.7 billion. The second — the Outer Harbor Barrier — would cover 3.8 miles from Winthrop to Hull, and has a cost estimate of up to $11.8 billion.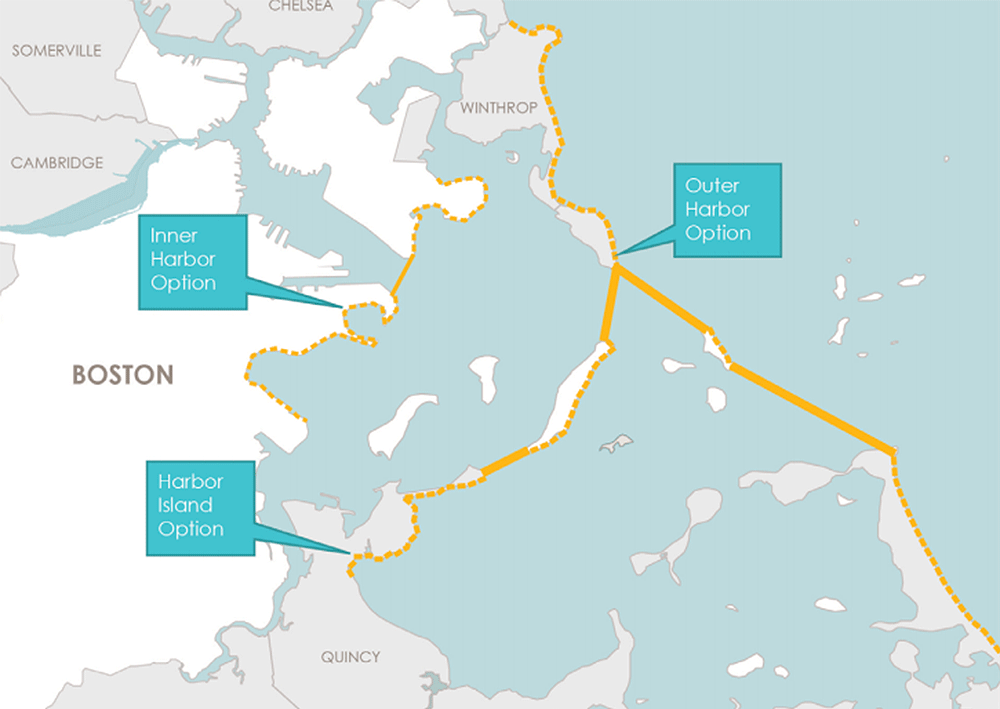 "Neither barrier system appears to be cost-effective," the report's executive summary says. Additionally, the study assumes it would take at least 30 years for a harbor barrier to be erected.
Instead, the report says:
Shore-based solutions would provide flood management more quickly at a lower cost, offer several key advantages over a harbor-wide barrier, and provide more flexibility in adapting and responding to changing conditions, technological innovations, and new information about global sea level rise.
One advantage that the report cites: protection against more regular tidal flooding, as "a barrier would not protect Boston Harbor from nuisance flooding associated with sea level rise and normal tidal cycles without closure of the gates."
More frequent gate closures would have additional impacts on the harbor ecosystem and on shipping, the study says.
As WBUR's Simón Rios detailed last year, the barrier study was recommended by the city of Boston in 2016. Wednesday's report was sponsored by the Green Ribbon Commission, which partners with the city on strategies to confront climate change.
Austin Blackmon, Boston's chief of environment, energy and open space, said the study is "affirmation that we're on the right track" and that the city is "moving forward with understanding what onshore solutions look like."
In its analysis, the report's authors assumed about 1 foot of relative sea level rise by 2030, compared with 2013 data. Higher sea levels are likely to exacerbate coastal flooding.
"There's no silver bullet for this problem," Bud Ris, co-chair of the Green Ribbon Commission, told reporters, "and even these shore-based systems, it's a combination of zoning, adapting old and new buildings, and building buffers along the water to keep the water out. All of these have to be done concurrently over time."
This article was originally published on May 30, 2018.