12 Places To Check Out The Best Holiday Lights In (Greater) Boston
As the days grow shorter and the nights become colder, holiday lights have sprung up in yards and houses. From Somerville and Saugus to Hyde Park and Dorchester, we've travelled by car and foot to capture some of the season's brightest holiday light displays.
Whether you're looking for a multimedia, technicolor lighting experience, like the Canale's Christmas in Hyde Park, or a calmer, more serene display, like the houses on Otis Street in Somerville, each decorated house has its own unique flare. Many of the households have spent months (and paid countless electric bills) to bring their illuminated designs to life. So crank those Christmas carols, plan your light-seeing route, and savor these twinkling creations while they last.
403 Lynn Fells Parkway, Saugus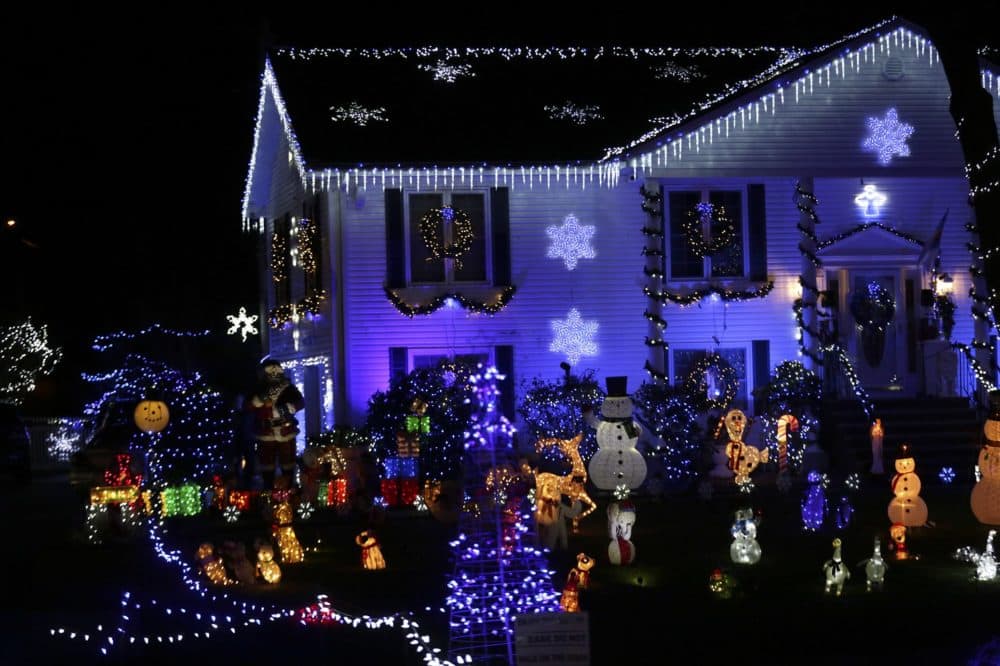 Michael Conlon has been decorating his house for 19 years. Five years ago, his neighbor, Pat Palermo, also joined in on the mission. Conlon's house is a sparkling display featuring blue trees and a illuminated animals that span his large front yard. There's nowhere to stop outside the houses on Lynn Fells Parkway and it's a busy road, but park on Donna Road or McLean Road nearby, and walk to take a better look.
---
52 Bainbridge St., Malden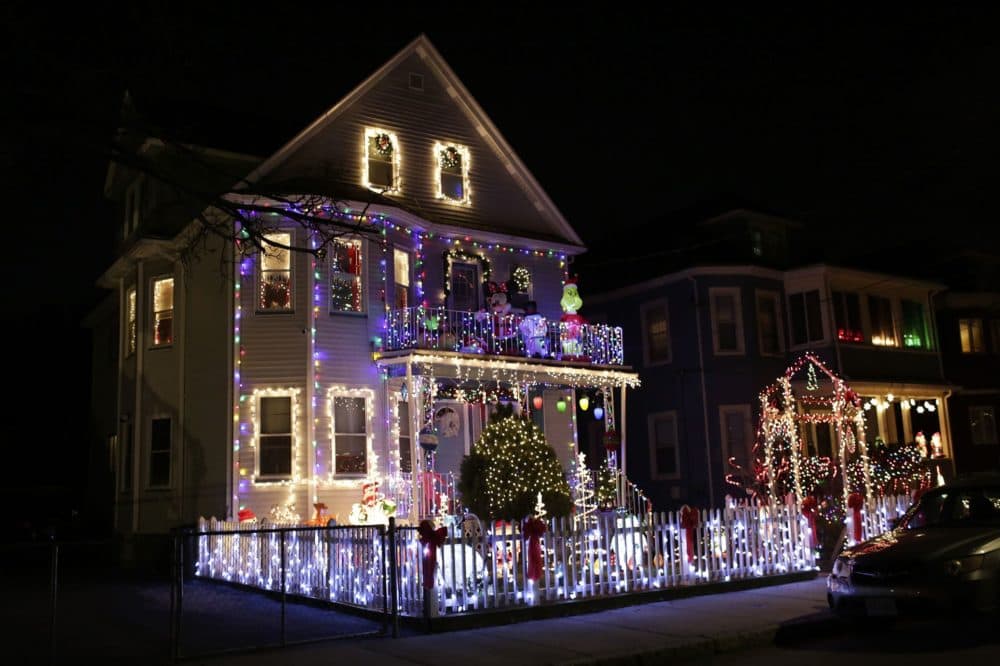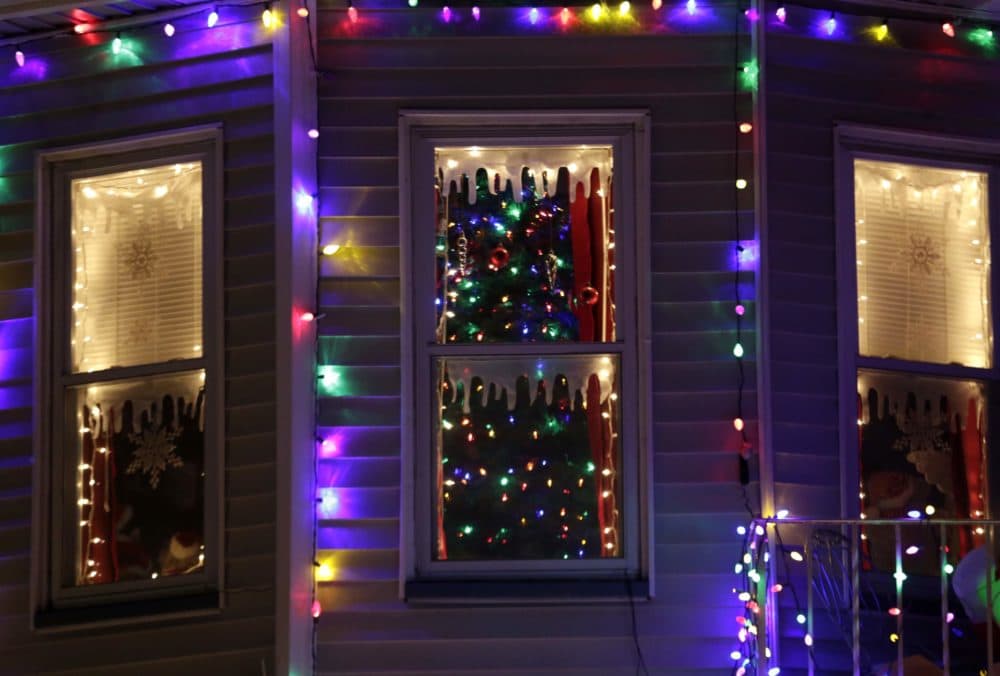 Mark and Evelyn Anzalone have been decorating their house with their three sons for 22 years. Stop by their display to see a full cast of Christmas characters.
---
441 and 429 Pleasant St., Belmont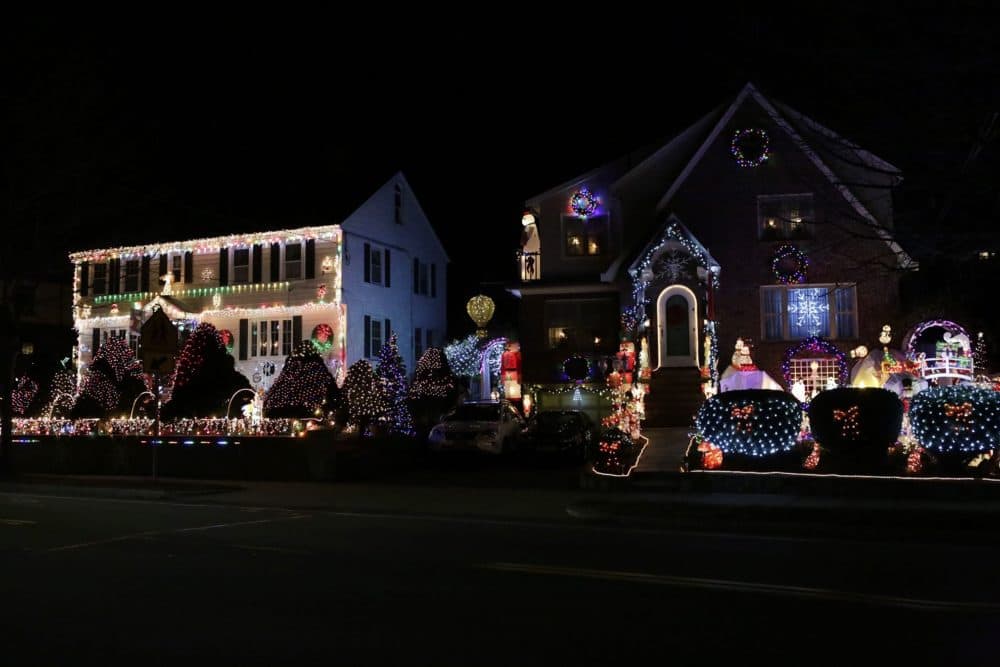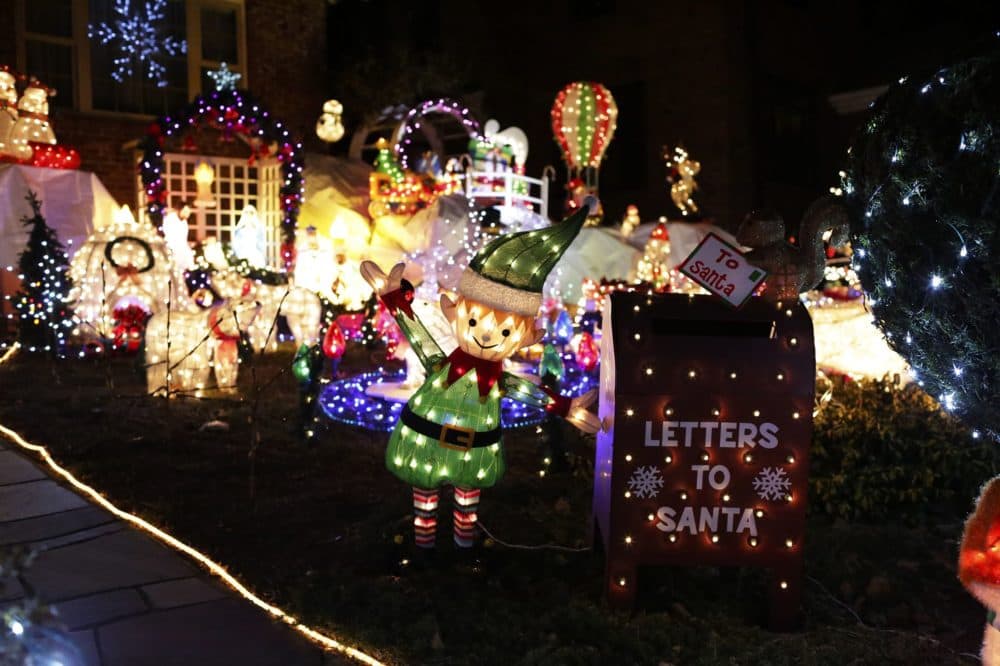 Stroll by these neighboring houses and see an array of lights and figurines. At 441 Pleasant St., there's Christmas music playing out of the illuminated bushes, and at 429, a sparkling winter scene with polar bears and seals.
---
83 Cambridge St., Winchester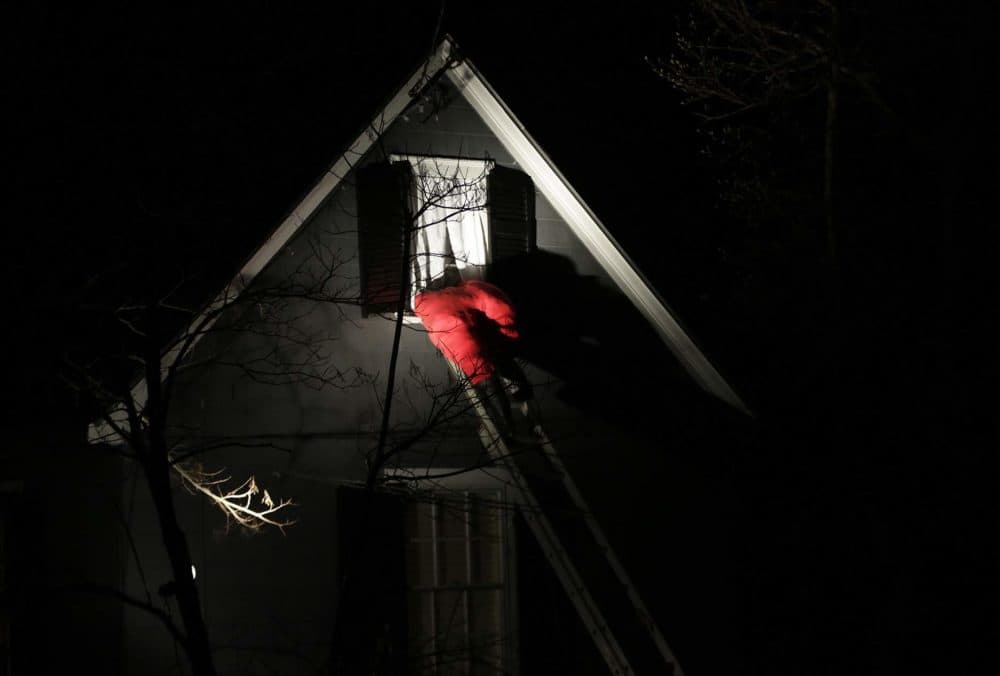 If you're driving through Winchester, look closely as you pass 83 Cambridge St. Santa's legs, stuck in a window, are illuminated by a spotlight.
---
Otis Street in Somerville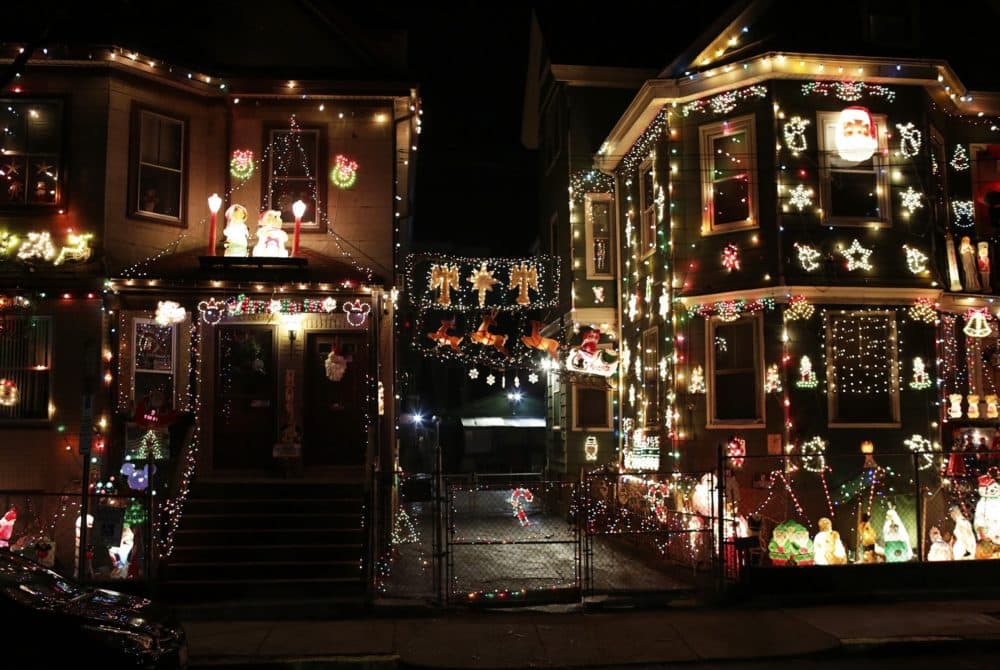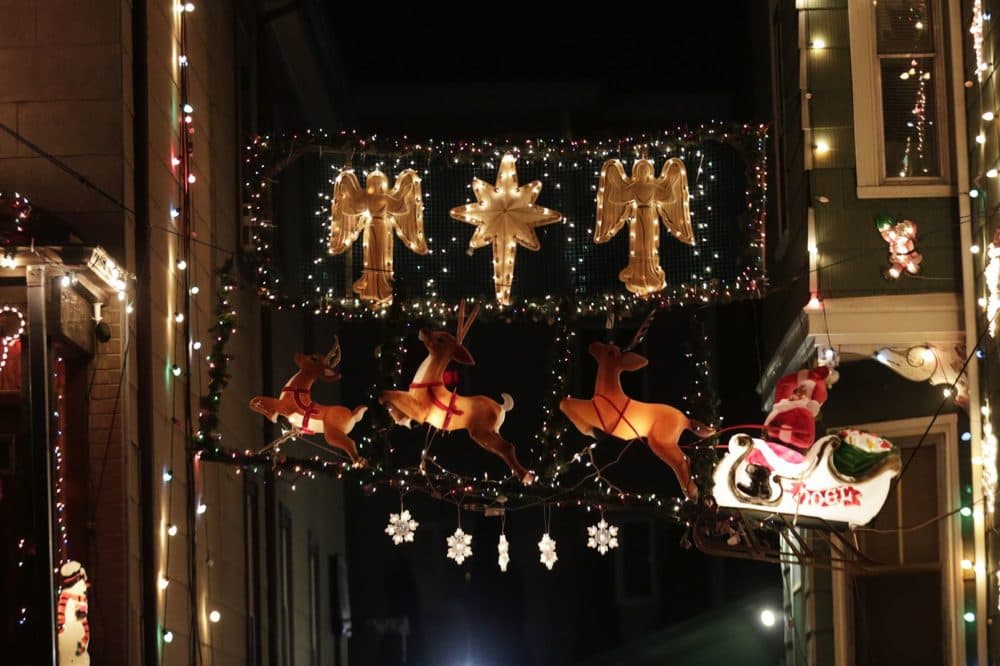 Three houses light up Otis Street in Somerville. There's even a flying reindeer display connecting two of the neighboring residences.
---
166 Central St., Somerville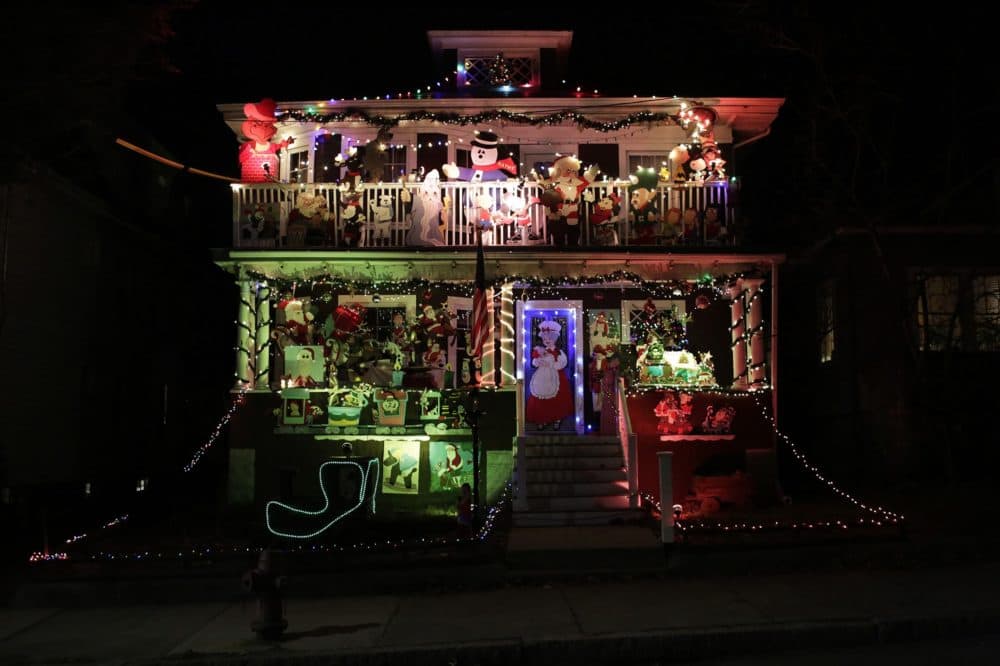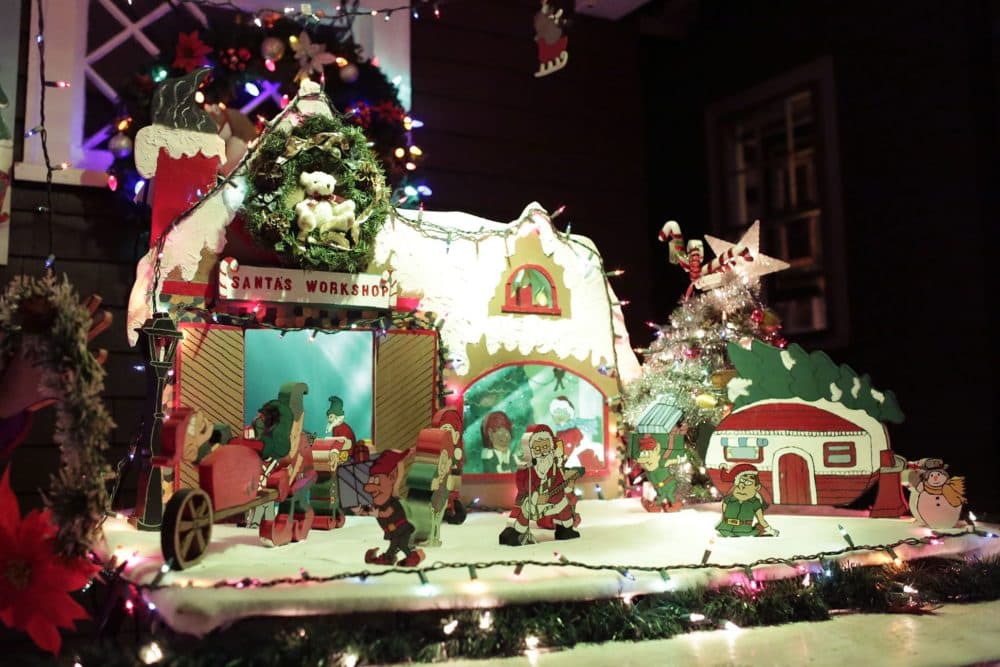 From the porch to the roof, animated Christmas figurines, like Santa, Mrs. Claus, and elves, come alive and wave hello to all who pass by.
---
9 Ames St., Somerville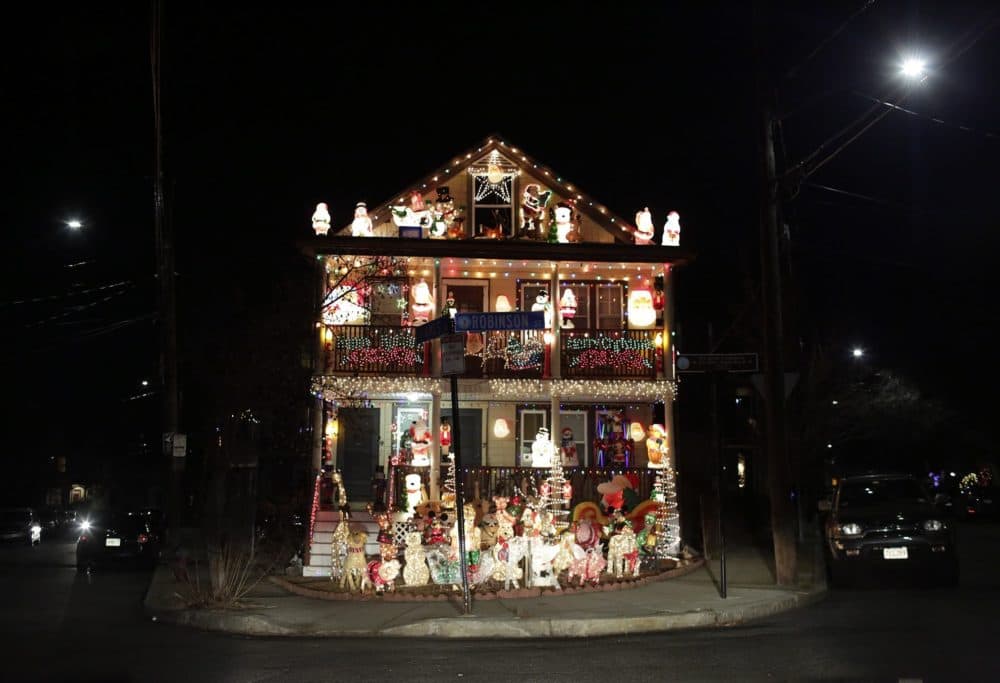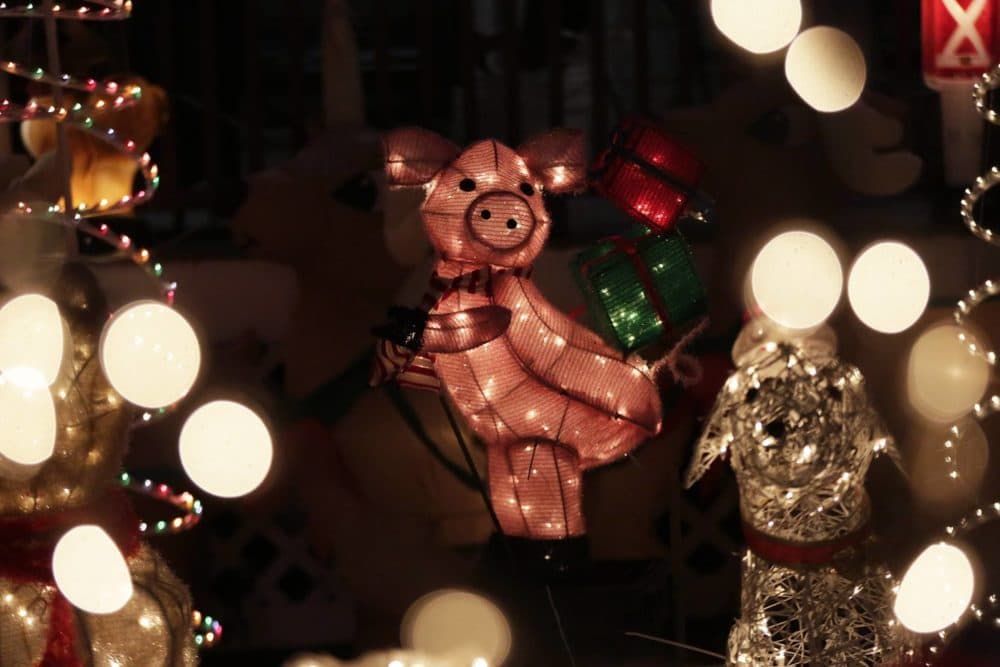 Think you've seen it all? Pigs with wings, giraffes and crocodiles mingle among snowmen and Santa Claus at 9 Ames St.
---
62 Rockvale Rd., Tewksbury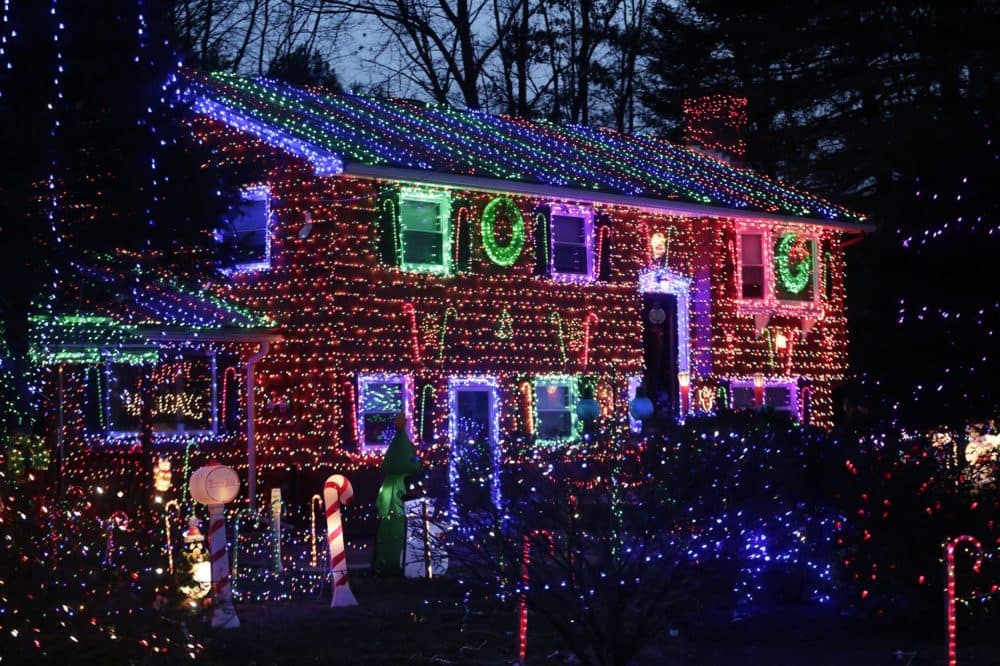 Michael Dascoli and his family have been decorating their Tewksbury home for more than 25 years. As soon as the lights turn on around 4:15 p.m., cars start streaming through the street to get a glimpse of this lighting bonanza.
---
3 Arthur St., Danvers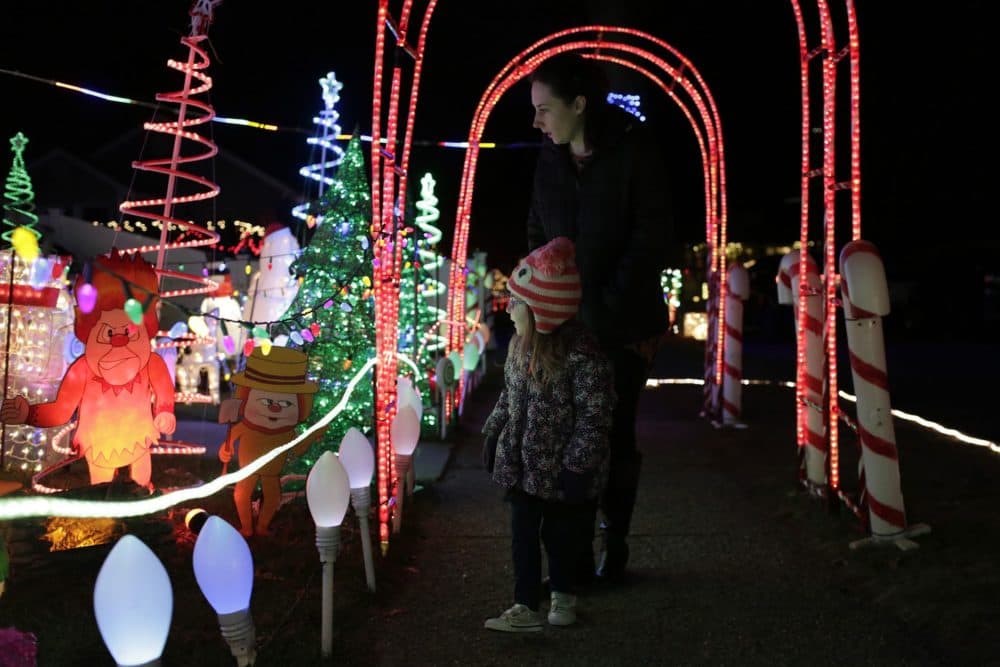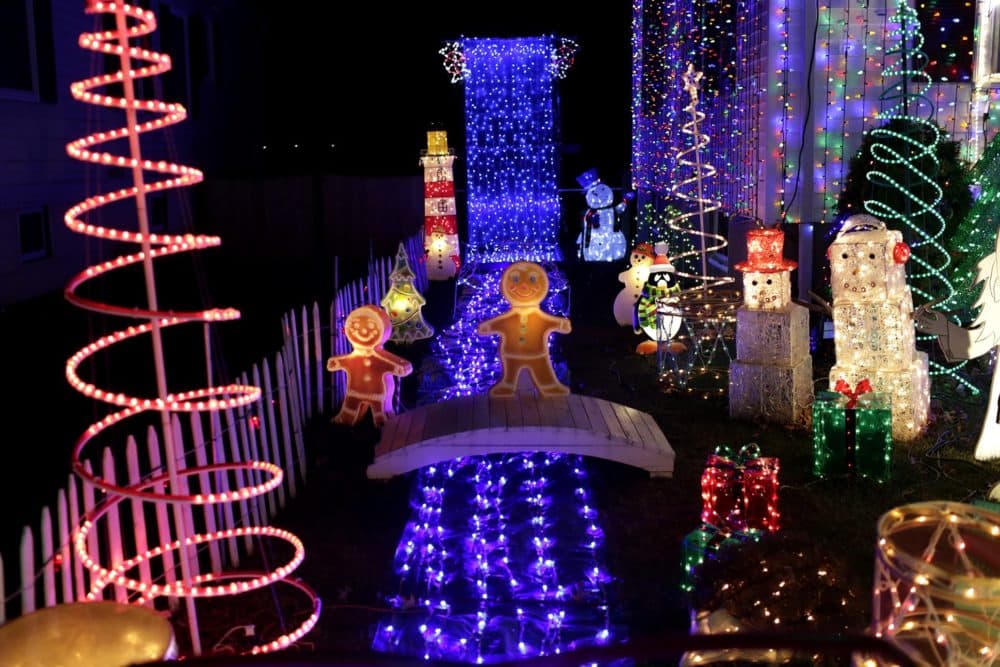 For 12 years, Christine and Shawn Elliot have lit up their house and front yard. They have a donation box in their display to raise money for Boston Children's Hospital.
---
Winterlights, Stevens-Coolidge Place, North Andover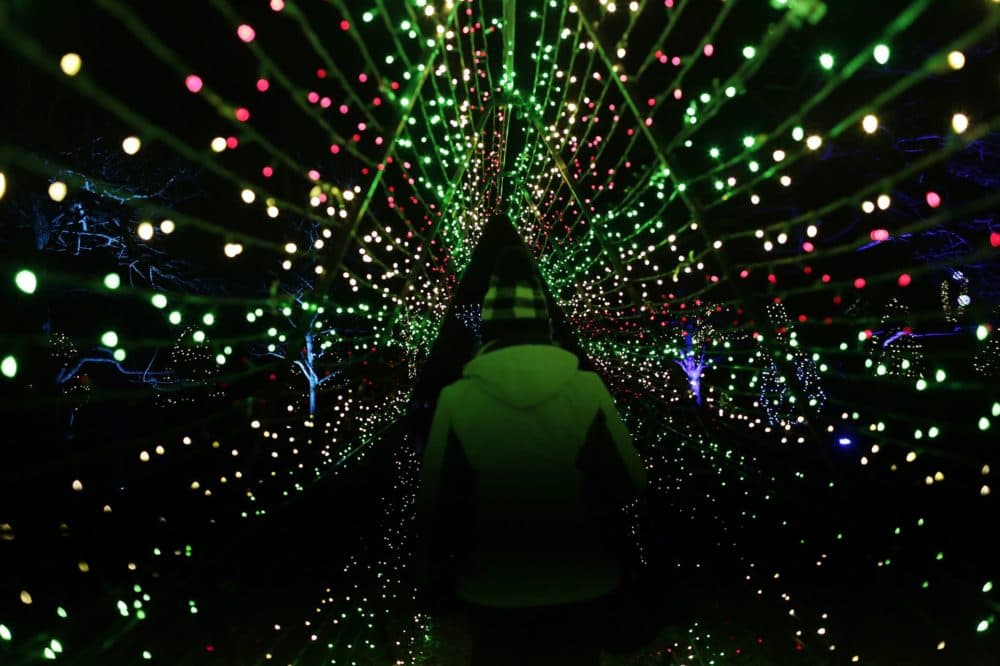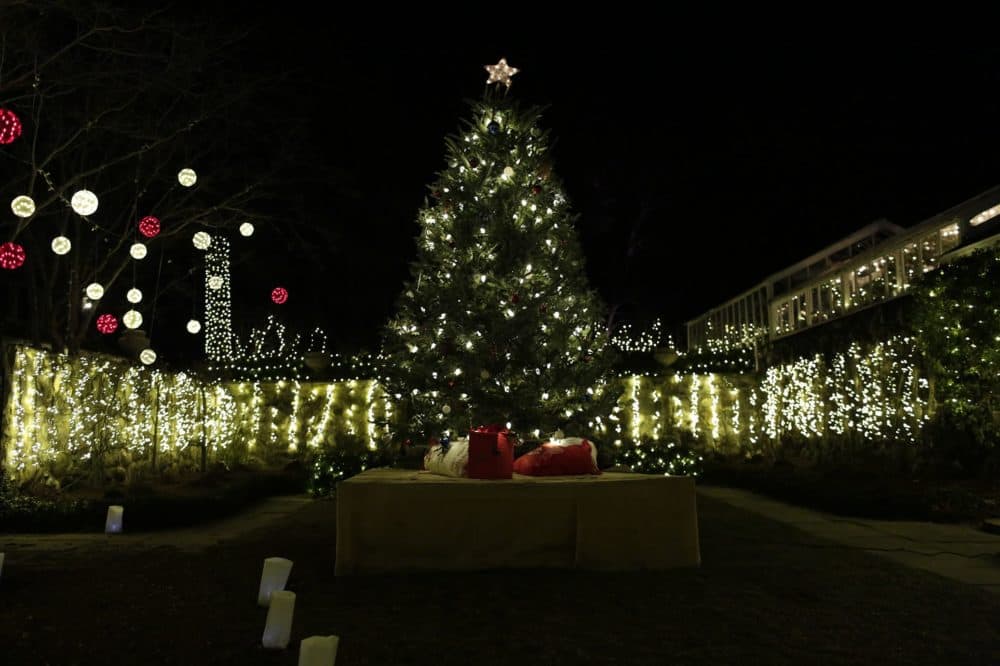 Winterlights is a breathtaking holiday installation at the Stevens-Coolidge Place in North Andover. Walk through an illuminated path and see trees, gardens and sculptures shimmering with thousands of LED lights. Tickets for the display are available each Thursday through Sunday evening until Dec. 30.
---
26 Norton St., Hyde Park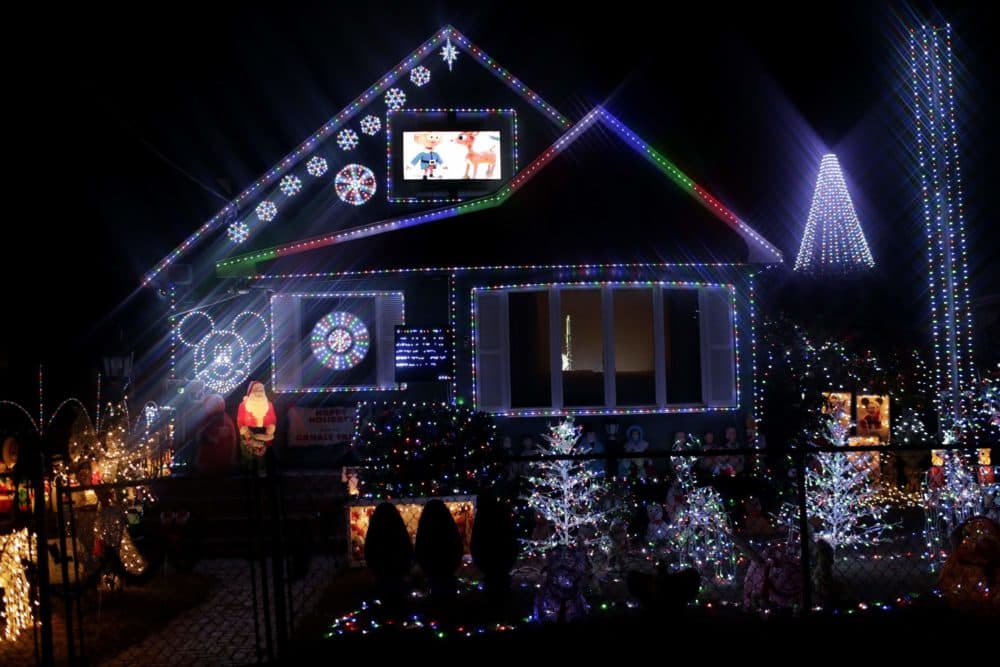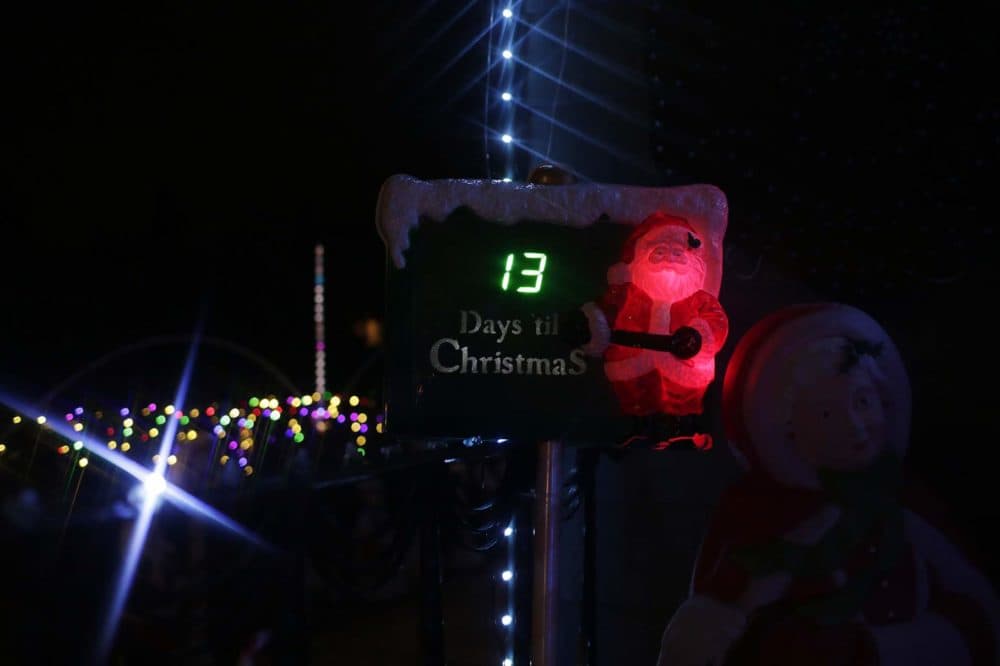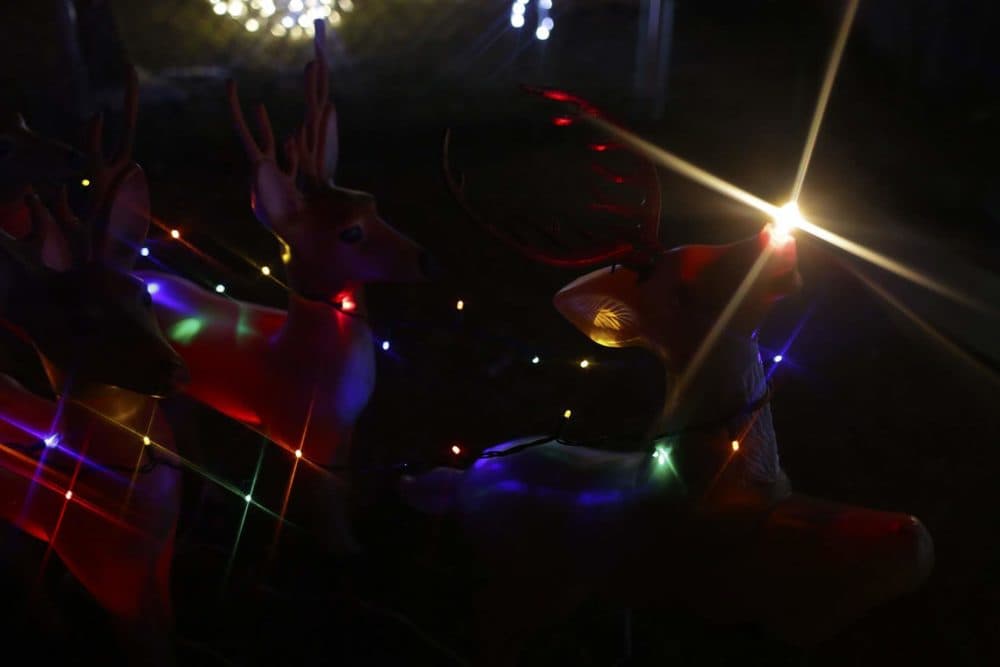 The Canale family has created a choreographed light show, set to Christmas music, that spans their front and back yard. Kenneth Canale Sr. began the light display 45 years ago, but after he and his wife died from cancer, their children have upheld the Christmas light tradition, and taken it to new heights. In recent years, Ken Canale Jr., Alan Canale, and their families have planned and installed the show. There are over 50,000 lights throughout the yard. The house's entire electrical system was rewired in the '90s to power each holiday season. Guests are free to roam in the front yard and backyard, which extends into an illuminated carousel, miniature train set, and more.
---
392 Adams St., Dorchester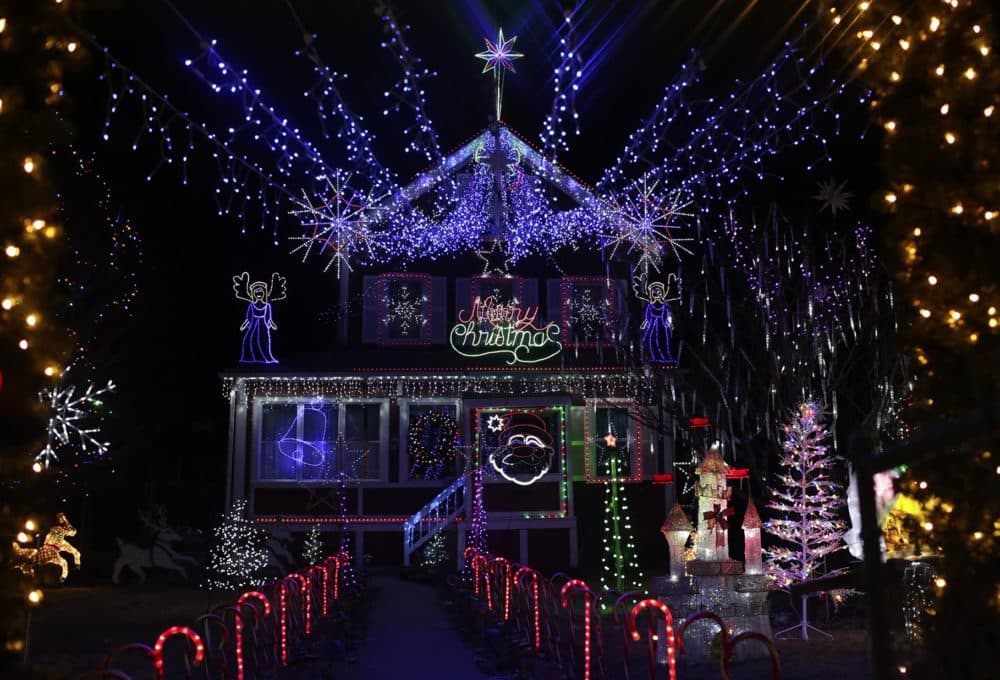 The glow from the Adam Street display are visible from a block away. Lights are strung from the top of the house to the front gates, creating a billowing, magic carpet-like effect.
---
Let us know where you think the best neighborhoods to see holiday lights are in the comments below, or connect with us on Instagram, Twitter or Facebook.