Keep Your Kid Entertained With These 9 Artsy Excursions Around Boston
Ah, the holidays: time off from work, relaxation and … restless children? We can help with that.
Here are nine art exhibits, performances and events to get your kids out of the house during vacation week — and expose them to some culture while you're at it. From ice sculptures to stop motion animation to puppets, there is something to get every little art lover excited and out of the house. Parents are sure to have some fun, too.
Institute of Contemporary Arts | Dec. 26 to 29
Expose kids to a variety of genres at a special family-friendly film festival at the ICA. Seven short films, including live-action, animation and documentary, will keep their attention for an hour in the museum's Barbara Lee Family Foundation Theatre. Screenings are at 1 and 2:30 p.m. on select days.
Here's one that's on the schedule:
---
JFK Presidential Library and Museum | Dec. 27
The National Marionette Theatre's traveling holiday production comes to Boston with beautiful scenery and handcrafted puppets sure to delight the whole family. The show tells the story of a boy named Peter who teams up with his animal friends to capture a big bad wolf. Added bonus: This one is free, just make sure to register in advance.
---
Boston Children's Museum | Dec. 27 - Dec. 30
For the aspiring filmmaker, visit the Boston Children's Museum's STEAM Studio for a step-by-step lesson on creating a short stop-motion film. Watch your junior director's vision come to life from storyboard to screen with this workshop, then hit the museum's exhibits for more hands-on fun and learning.
---
Boston Symphony Hall | Dec. 29 to 30
What better way to introduce your kids to the joys of the orchestra than with a movie they're sure to enjoy — and may already love? As "Home Alone" plays on the big screen, the Boston Symphony Orchestra will play an original score created by Boston Pops conductor laureate and film composer John Williams. Make sure to get your tickets ahead of time.
---
Boch Center | Through Dec. 30
Tony Williams presents his "Urban Nutcracker," an inclusive, Boston-infused twist on the classic tale, for it 18th year at Boch Center. The production blends Duke Ellington with the original classical music from Tchaikovsky, mixing in a diverse cast of performers and ballerinas who will showcase dance forms representing the city's vast multicultural landscape all on one stage.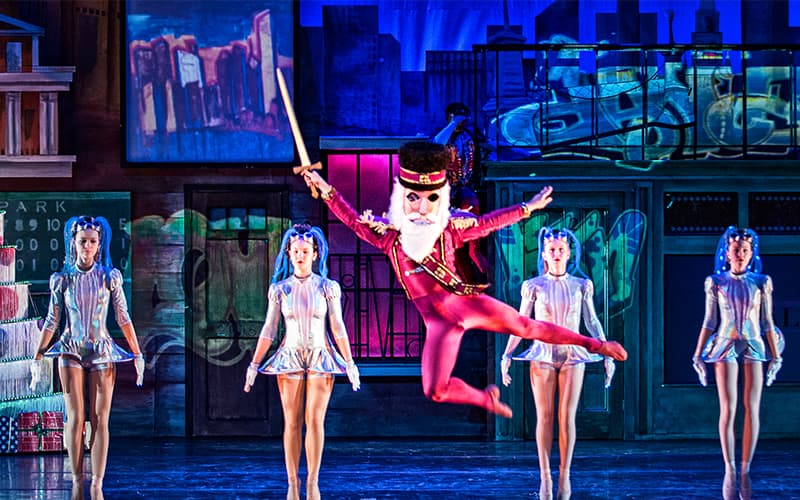 ---
Boston Harborwalk | Dec. 31
Get ready to ring in the New Year and welcome winter as you walk along the beautiful Boston Harbor. The Harborwalk will be transformed into a winter wonderland on the last day of the year from 1 to 4 p.m. A map or guided walking tour will guide you through a path of 16 interactive ice sculptures. And make sure to bundle up — it's bound to be cold by the water!
---
American Repertory Theater | Through Dec. 31
Hans Christian Andersen's "The Emperor's New Clothes" comes to life in Cambridge in this Harvard student production. Adapted for children and sprinkled with disco flair, this one is sure to help kids get their groove on to the new original songs — and learn a perhaps timely lesson about power and vanity.
---
Museum of Fine Arts, Boston | Through Jan. 9
Everyone will love the MFA's nostalgic look at the art and history of Winnie the Pooh, complete with original drawings and memorabilia. Walk through the woods with Pooh, Tigger, Christopher Robbins and all your other favorite characters from storybook to the screen. Kids will love the exhibit's immersive design. And parents, don't be afraid to geek out and let your inner child show.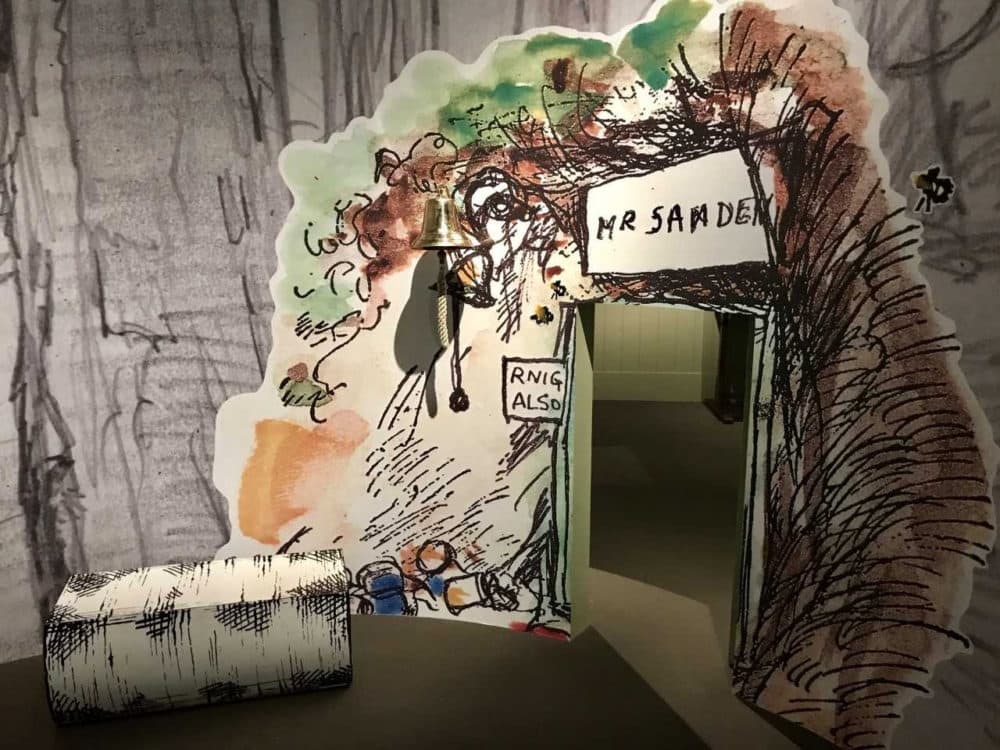 ---
Peabody Essex Museum | Through June 30
Drive to Salem for the day to check out the Peabody Essex Museum's sweeping collection of Japanese art from as early as the 16th century. The installation, called "Japanomania! Japanese Art Goes Global," features everything from sculptures to tapestries. Kids will love the inclusion of Hello Kitty memorabilia and figurines.