10 Art Exhibits To Get You Through Winter's Deep Freeze And The Spring Thaw
Winter and spring in New England seem to consist of a series of dreary, uninspiring tasks: shoveling snow, salting sidewalks, filing taxes, then dealing with a few more weeks of snow, slush and mud before it's all over.
With so much fun in store, we're fortunate to have other pleasant distractions ahead too, including a whole heap of stimulating art exhibits that will have you pondering something other than the ice dams on your roof. Yes, as usual, the MFA, MASS MoCA and the ICA are serving up interesting artistic fare, but don't shun the smaller venues around town. There's enough happening in and outside of Boston to make a trip through the snow and slush worth it.
Here's what's going to get me out of the house this winter and spring:
Through Feb. 9
Lovers of the United States Postal Service have a treat in store. "Priority Made" enters the world of the humble, free label 228 USPS postal sticker popularized by graffiti artists. The show will include graffiti stickers, art stickers, a timeline of the different blank versions of the 228 USPS sticker, and non-sticker pieces, too, all from a diverse group of artists.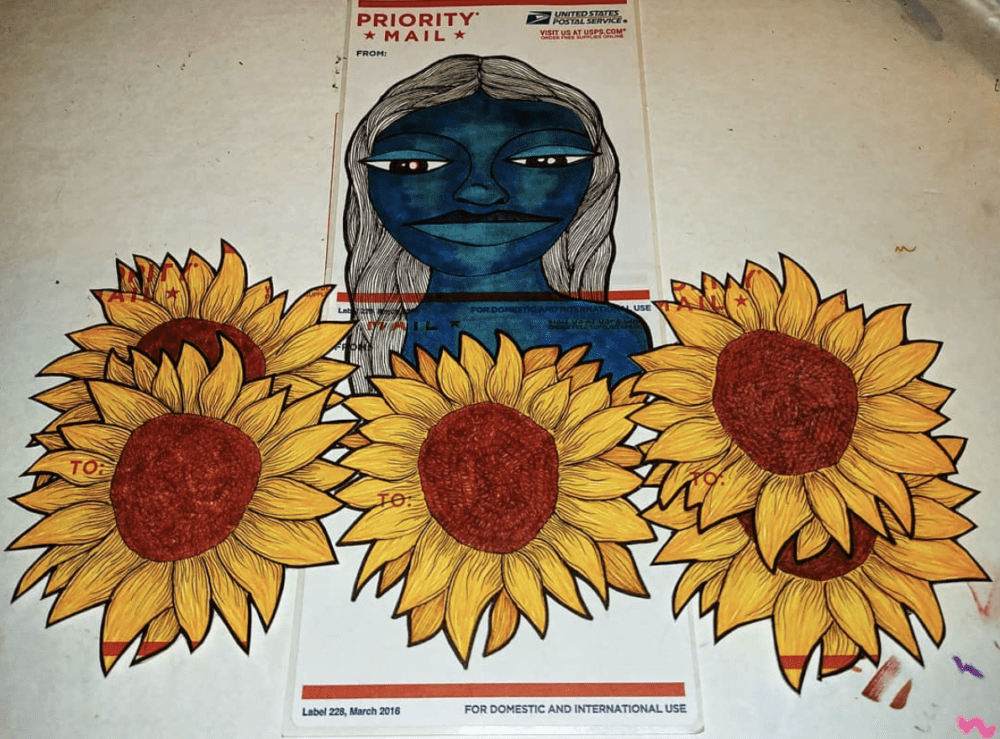 ---
Jan. 17 - April 14
Los Angeles-based artist Harry Dodge is intrigued by the fast-moving, ethically-charged field of robotics and machine intelligence. Fresh from the LA nonprofit arts space JOAN, Dodge's latest exhibit features work examining how we live with and through technology. Informed by the writing of French philosopher and poet Édouard Glissant, as well as other writings on social theory and science studies, Dodge's sculptural assemblages, drawings and video revel in what it is to be a human utterly dependent on the "non-human."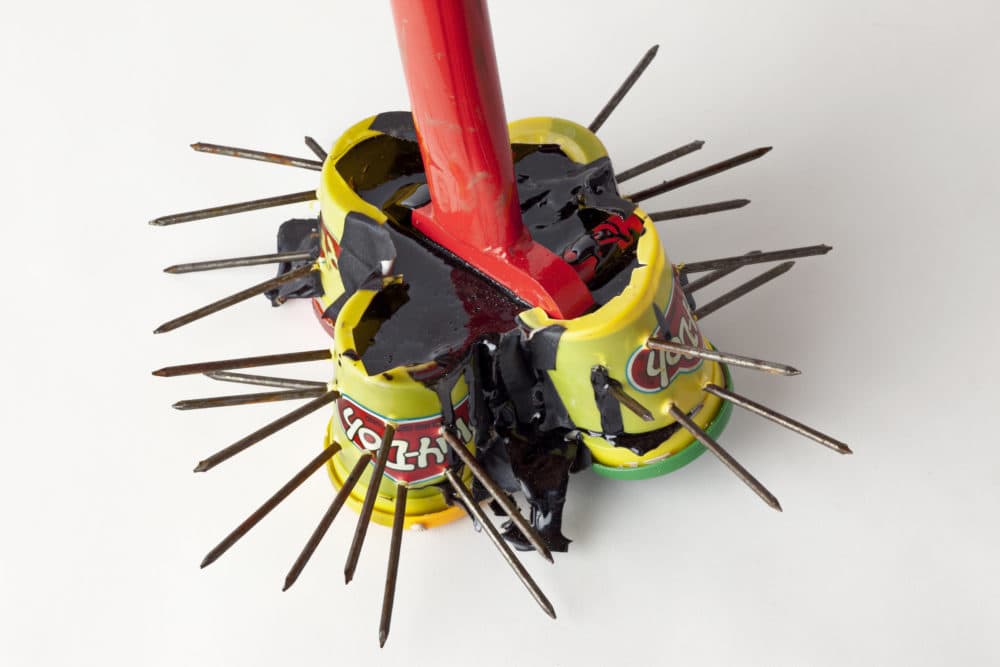 ---
Feb 1 - May 19
For nearly 50 years, Howardena Pindell has worked at the intersection of art and activism as an abstract African-American artist. Known for her use of unconventional materials including string, perfume, glitter and postcards, her paintings explore not only the process of making art but broader social issues around race, feminism and violence. The Rose exhibit spans the New York-based artist's long career, featuring her early figurative paintings, pure abstraction and conceptual works, as well as personal and political art that emerged in the aftermath of a life-threatening car accident in 1979.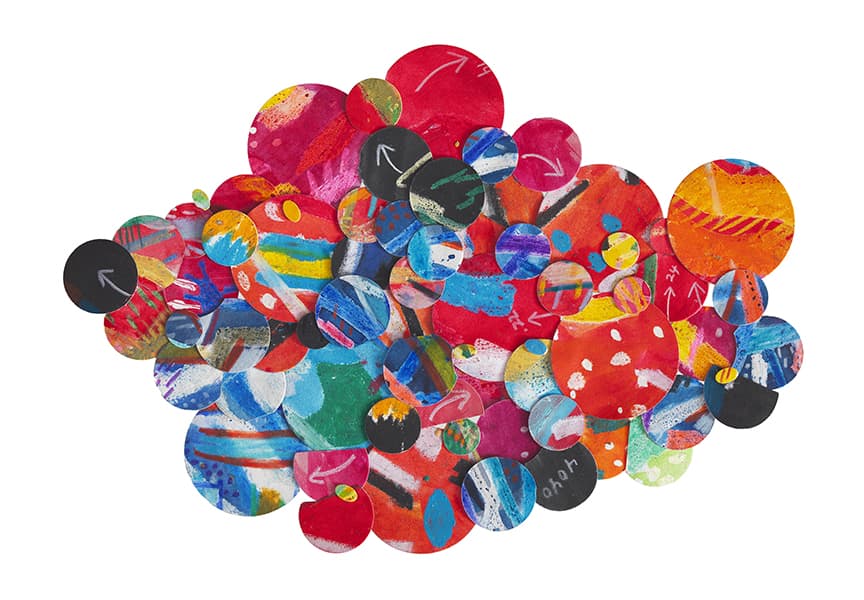 ---
Feb. 8 - March 21
Focusing on recent video and photography by a cross-generational group of contemporary Moroccan artists, "Looking Out, Looking In" will be guest curated by Cynthia Becker, associate professor of African art at BU, and Nadia Sabri, professor of art history and a curator at University of Mohammed V in Rabat, Morocco.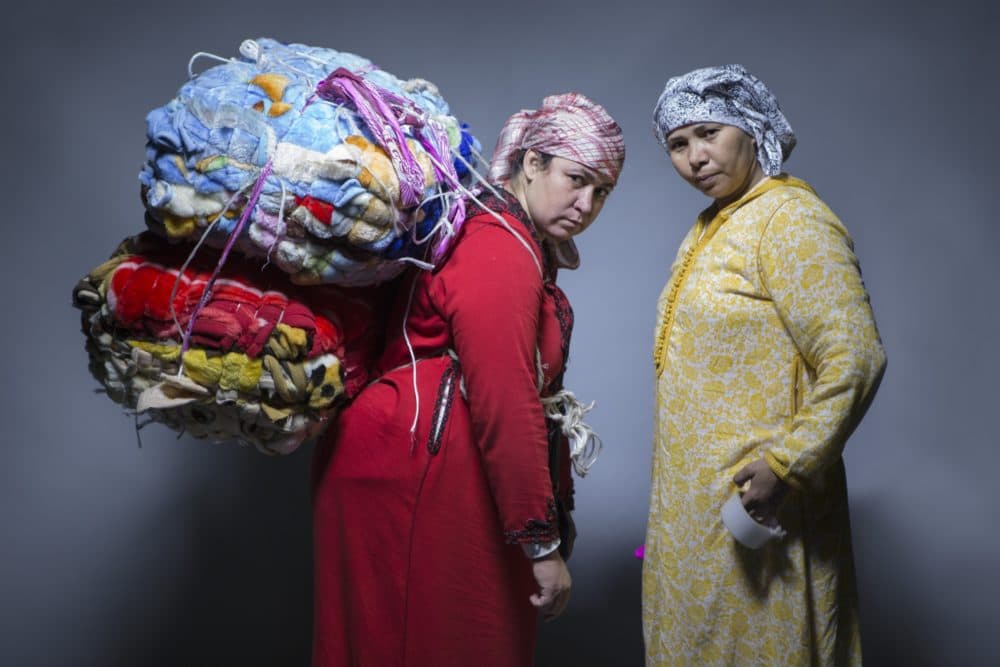 ---
Feb. 9 - June 2
Well-known for his work as a founder and member of the postwar avant-garde Group ZERO in the 1950s and 1960s, Piene is known for challenging the bounds of painting and exploring visual perception through new media. Piene was also recognized for his long-time affiliation with the Center for Advanced Visual Studies at MIT (starting as a fellow in 1968 and eventually serving as director from 1974 to 1994.)  This exhibit features work created by Piene in his Groton home, where he lived until his death in 2014. Piene transformed a series of buildings on his property into art studios where he produced his fire paintings and installations like the "Light Silo," exploring sensory experience and perception through light, movement and sound, and the elements of fire and air.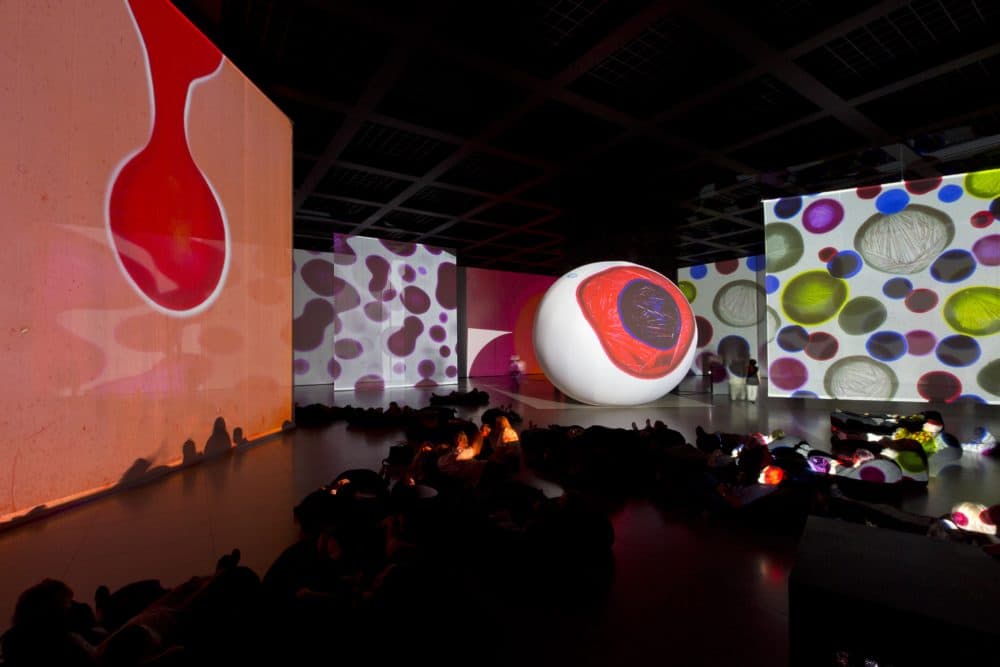 ---
Feb. 27 - June 16
Following the MFA's recent acquisition of "Dos Mujeres (Salvadora y Herminia)," this exhibit is the museum's first exhibition on Frida Kahlo. It tightly focuses on Kahlo's relationship with arte popular, or Mexican folk art, which Kahlo avidly collected along with other artists and intellectuals in Mexico City's elite circles. The exhibit traces how Kahlo's passion for collecting decorative ceramics, embroidered textiles, papier-mâché effigies and devotional retablo paintings, shaped her own artistic practice. In conjunction with examples of Mexican folk art, the exhibit will feature some of Kahlo's more important paintings on loan from the Museum of Modern Art (MoMA), the Los Angeles County Museum of Art (LACMA) and the Harry Ransom Center at the University of Texas at Austin.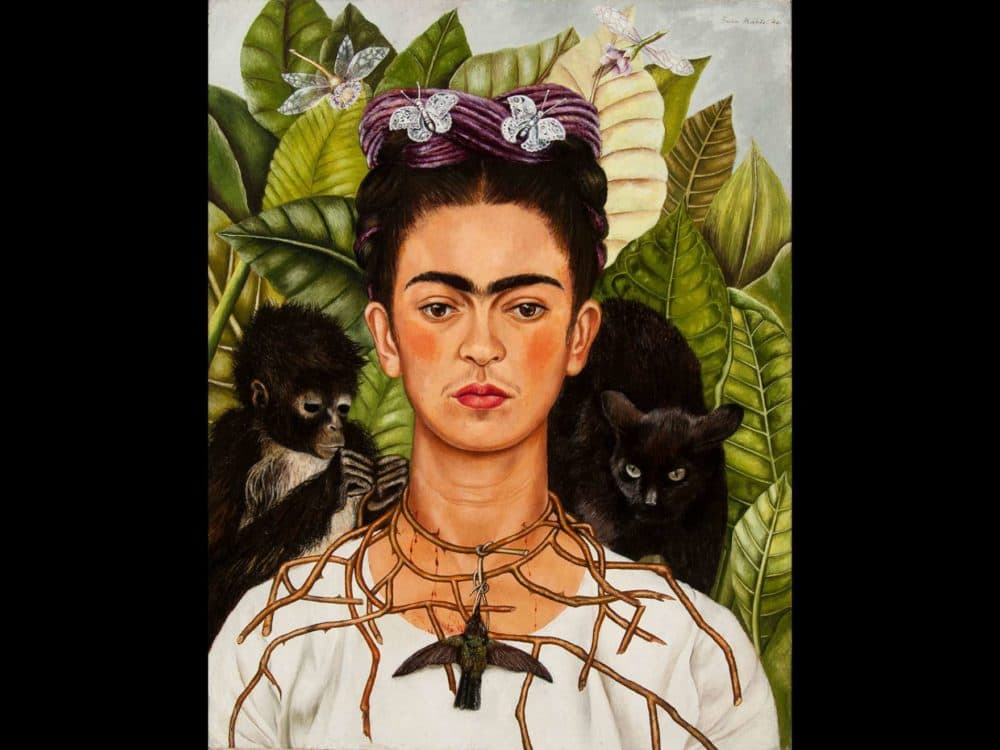 ---
March 9 - Early 2020
Born in Paris, Texas to a family of evangelical Baptist ministers, Trenton Doyle Hancock supplemented his religious upbringing with comic books and Greek mythology. Hancock ultimately became immersed in developing his own creation myth, which he has continued to explore in his paintings, drawings, prints and installations. In this exhibit, he brings his detailed belief system, the "Mind of the Mound," to MASS MoCA where he combines narrative, installation and performance in his largest solo project to date — achieving "critical mass" of his vision.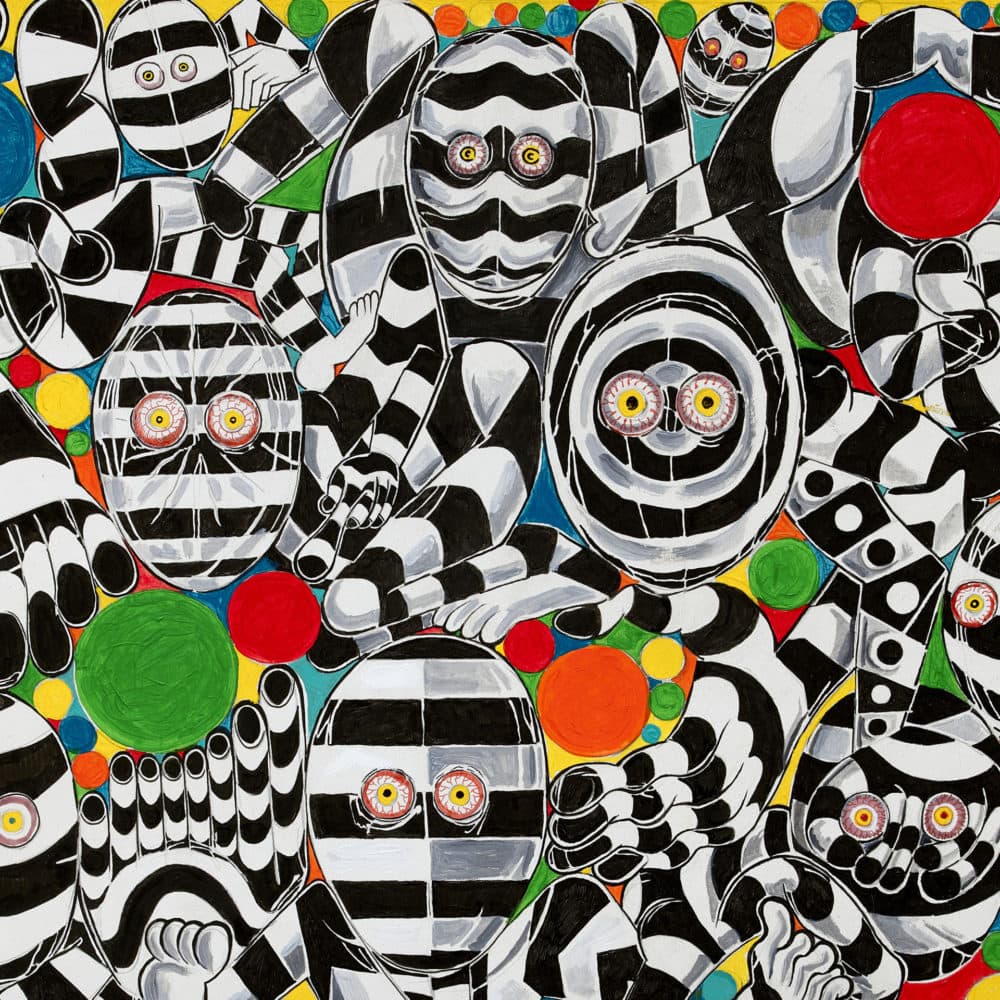 ---
March 21 - Aug. 25
Whether it's on the runway or the street, traditional ideas about men's and women's clothing have fallen by the wayside. Now the MFA looks across a century of haute couture and ready-to-wear fashion that challenge all the usual expectations around dress. Featuring more than 60 boundary-pushing fashions by designers that include Rad Hourani, Jean Paul Gaultier, Alessandro Michele for Gucci, Palomo and Rei Kawakubo, "Gender Bending Fashion" examines a long history of fashion disrupting, blurring and redefining conventions around the relationship between gender and dress.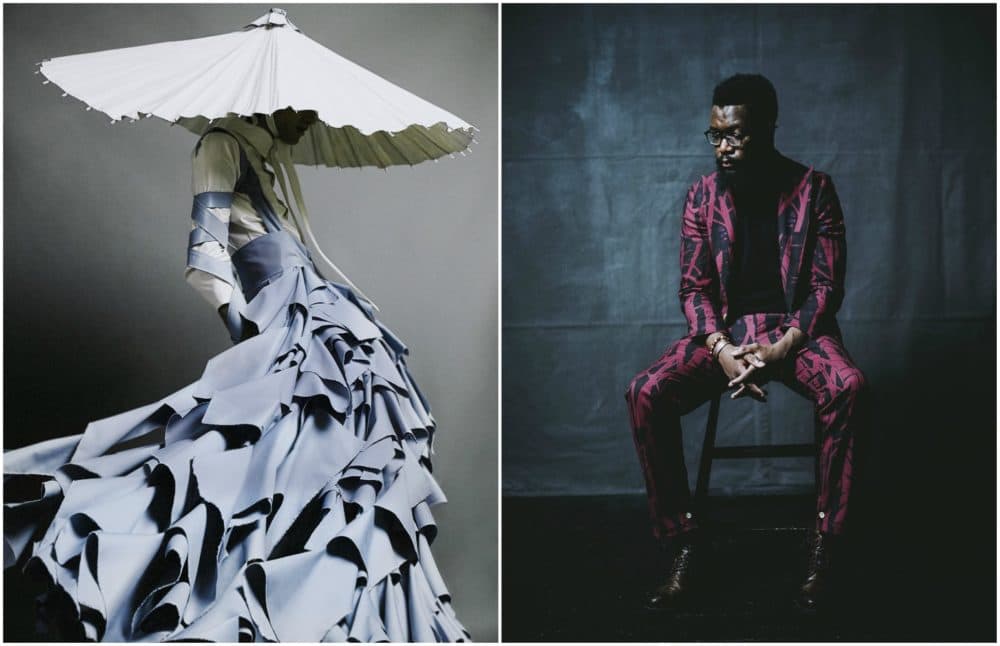 ---
March 23 - May 27
Since the early 1990s, Huma Bhabha has developed a distinct visual vocabulary drawing upon a wide variety of influences, including horror movies, science fiction, ancient artifacts, religious reliquary and modernist sculpture. The ICA exhibit will be the largest survey of the artist's work to date, encompassing sculpture, drawing and photography, with a special focus on Bhabha's engagement with the human figure.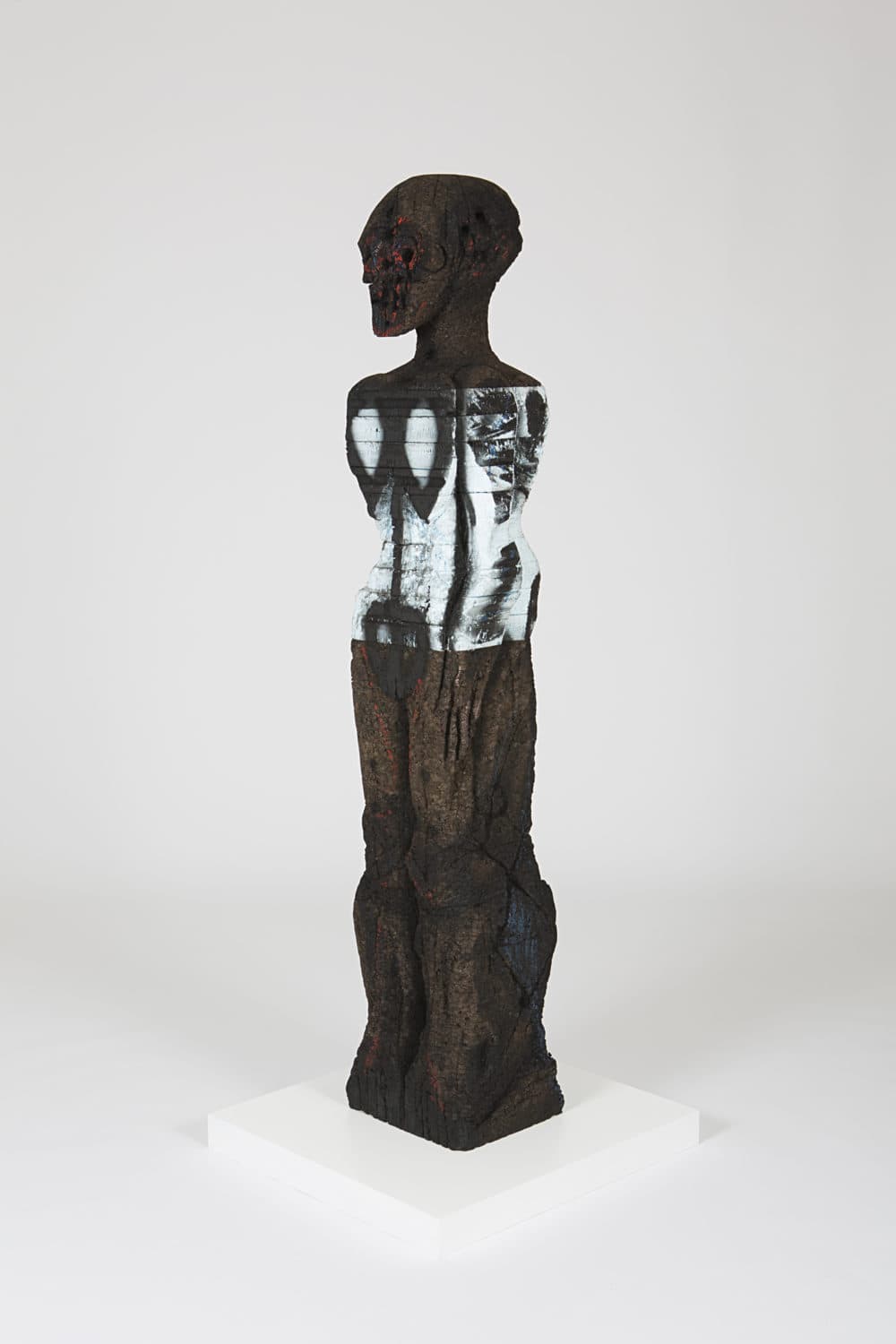 ---
April 5 - Sept. 15
Every two years, the deCordova presents its New England Biennial, an ambitious survey of contemporary art-making around New England. This year, the Biennial promises to be as exciting as ever, showcasing the most compelling work of 23 artists selected from all six northeastern states — Connecticut, Maine, Massachusetts, New Hampshire, Rhode Island and Vermont. Featuring work across diverse mediums including painting, video, sculpture, photography, fiber art and ceramics, the Biennial will occupy all galleries of the museum and extend into the sculpture park with new site-specific commissions.