'SMILF' Audaciously Refashions The Boston 'Tough Guy' Facade Often Seen On Screen
06:36
Play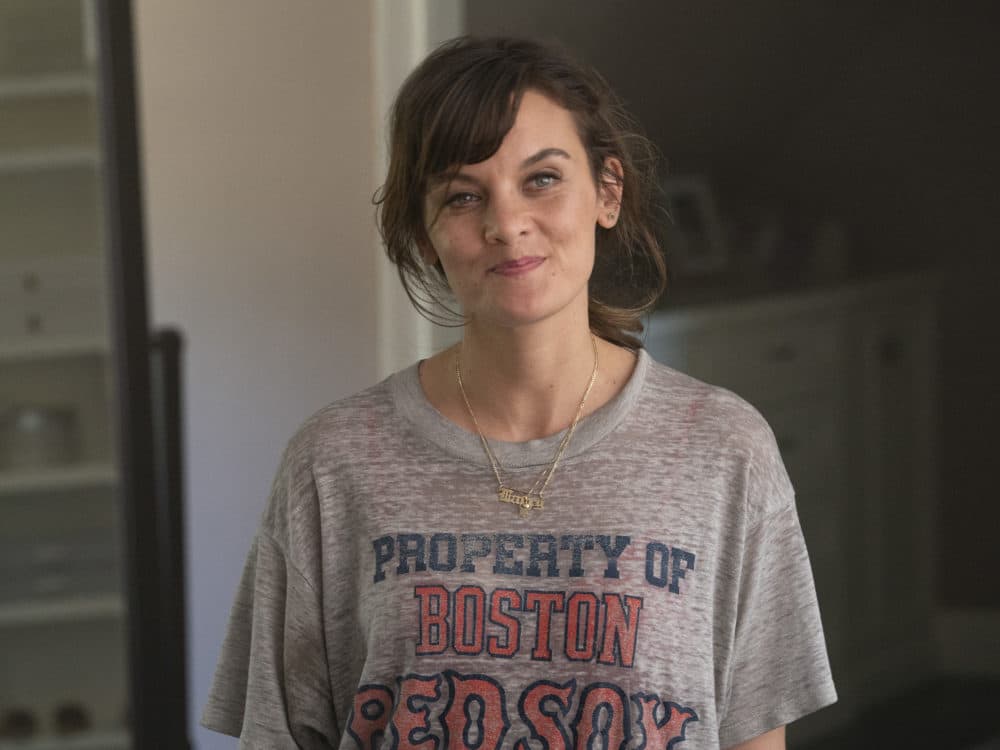 This article is more than 3 years old.
If you only know Boston by its movies, you'd think it's full of white, thuggish mobster dudes in track suits — tough guys. The 2017 debut of "SMILF," a TV drama-comedy about a single mom's life in Southie, upset that narrative's trend. To be fair, "SMILF's" wiry, young, single mom Bridgette Bird, played by show creator Frankie Shaw, often slouches around Southie in Celtics gear, but her character shoots hoops, not guns.
"I do feel like people from Boston, they get a bad rap," said Shaw on break near the end of several months of shooting the show's second season in Boston. "They're big softies underneath this attitude, you know."
The show's profanity-laced, sexually frank storylines — with both funny and vulnerable moments — earned two Golden Globe nominations for Season 1. But its representation of Southie women rubbed some people the wrong way.
Last February, Boston City Councilor Ed Flynn called "SMILF" "unwatchable ... degrading, crude, and inaccurate" and asked for its posters to be removed from bus stops.
"Oh, good old, Ed Flynn," said Shaw in response. "I just feel like he should focus on the real issues of the people of South Boston and not pick on someone whose show he didn't even watch."
Shaw grew up in Brookline, a basketball fanatic and horse-riding enthusiast. And while "SMILF" draws on her own early years as a struggling parent, Shaw says it also highlights the tight bonds she saw among her large extended family in Southie — especially between the women.
"I grew up with just my mom's side. She was raised on East 4th Street with six siblings. It was my grandma Mary, and I had these two aunts Mo and Chris, and there was such a cohesiveness of the female side, you know? There was such a bond and loyalty and fun and humor. And I was like, 'Oh, I actually haven't seen that.' "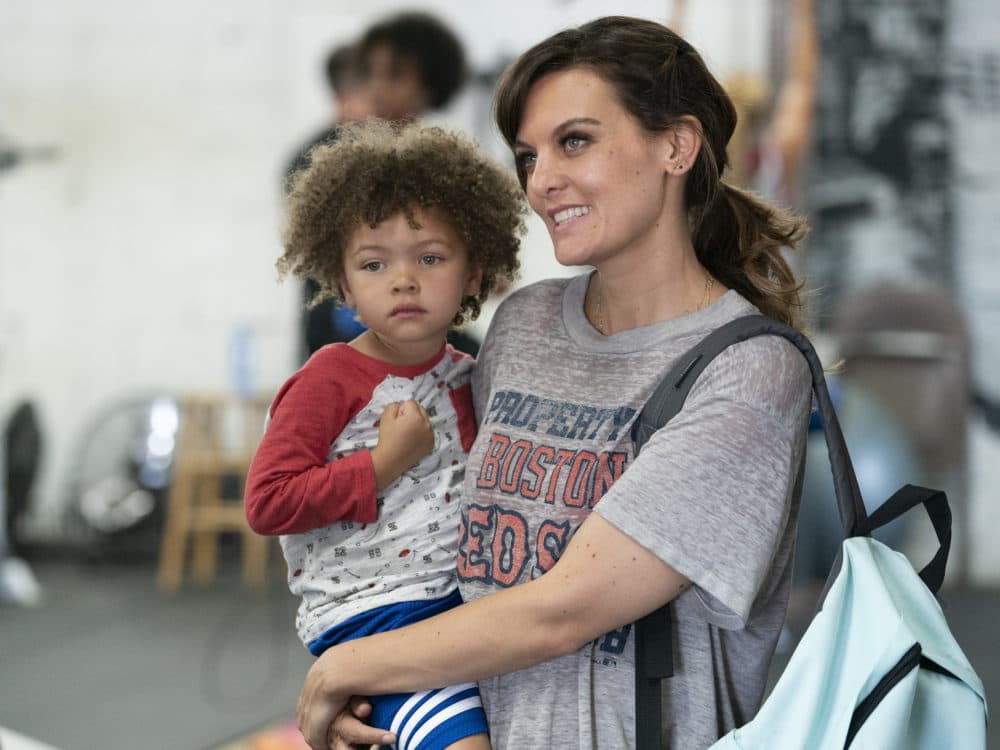 With Bridgette and her mom, played by Rosie O'Donnell, at the center, "SMILF" Season 2 amps up both the laughable absurdity and emotional freight of womanhood. The show has tackled childhood sexual abuse, mental health issues and food addictions.
In Episode 5, Bridgette flashes back to being pregnant. In this scene with the dad, Rafi, played by Miguel Gomez, she worries about the real cost of becoming a mom: "I'm going to be a mom and you don't want to have sex with me," her character says. "And if we don't have sex, what's the point? You know, everything's over anyways."
Shaw is part of a tiny but growing cohort of women-helmed TV productions and a vocal supporter of #MeToo. She required her department heads to hire at least 50 percent women or persons of color. Boston-based Honah Lee Milne, who served as Shaw's personal costumer, noticed the impact behind the scenes.
"I felt like it was so driven by women who wanted to make television that was their vision, that was their stories," Milne said. "And we all could relate in certain times to what was being told."
But a month before the Season 2 premiere, a story in the Hollywood Reporter uncovered complaints from writers to the Writers Guild of America about their treatment on "SMILF." The complaints included lack of proper credit, pay and writers being separated by race. The story also outlined complaints made to the show's producer, Disney's ABC Signature Studios, about Shaw's treatment of actress Samara Weaving, including the handling of a nude sex scene.
For this story, I spoke to Shaw before the complaints went public. After, Shaw declined another interview. She did address the allegations on "The Today Show":
"You know this was my first time doing this job and we moved fast and I was learning on the go," she said. "And you know I'm just really grateful that I can take these lessons of being a more aware and attuned showrunner moving forward."
In written statements, Shaw says she's committed to to creating a safe work environment. ABC says it is still investigating complaints. The crew members I contacted after the reports surfaced spoke favorably about working on "SMILF," including Milne.
"My experience was very, very positive and I feel like Frankie is incredibly approachable as a boss, as a director, as an actor," said Milne.
Shaw's husband Zach Strauss is a producer and writer on the show. Back on set, before the controversy, he says that making such a personal show can take a toll.
"It's an emotional experience and I think if this wasn't something that was so, that hit so close to home, maybe it wouldn't be, the investment wouldn't be so taxing as it is," Strauss said. "But that's good and bad, you know."
For Shaw, working through women's tough realities — instead of giving Boston more tough guys — helps explain her vision for the show.
"I think that was, like, a big part of the intention when I originally started writing this show was, 'Oh, how do we talk about things that normally have a stigma?' But how do you sort of uncover that and do it in a way that feels relatable?" said Shaw. "Because I feel like in my life, whenever I talk about any sort of thing that I've gone through, people come to me and say, 'Oh, me too.' "
"SMILF" portrays a Boston we haven't seen on screen before. And, for Shaw, that's the point.