How Black And White Can Unlock 'A Second World'
This article is more than 4 years old.
Don't throw away your old hats or your vinyl. If you wait around long enough, they say, everything old will be new again. So put on your homburg or your capri pants and strut down to the West Newton Cinema or the Museum of Fine Arts and bask in the glories of … black and white photography.
And what you'll find is that while "Roma" and "Cold War" and the exhibits of Ansel Adams and Graciela Iturbide summon up the past, they are most definitely not exercises in nostalgia. They provide a fascinating alternative view of today's world, a world that is too much with us and needs all the help it can get from our artists.
If black and white photography provides a different, subtler viewfinder for our orange-haired world, Peter Jackson's recently-released film "They Shall Not Grow Old," a magnificent exercise in colorization, provides a far different way to approach the past.
When we look at the three movies and two exhibits together, a lucky convergence in Boston, they provide a neat lesson in how artists reorient or even distort reality to create something that is more real than what our brains are accustomed to when we look outside the window. Or when we look for a more real reality than we see on TV news. That view can be garish and over the top or dull and commonplace.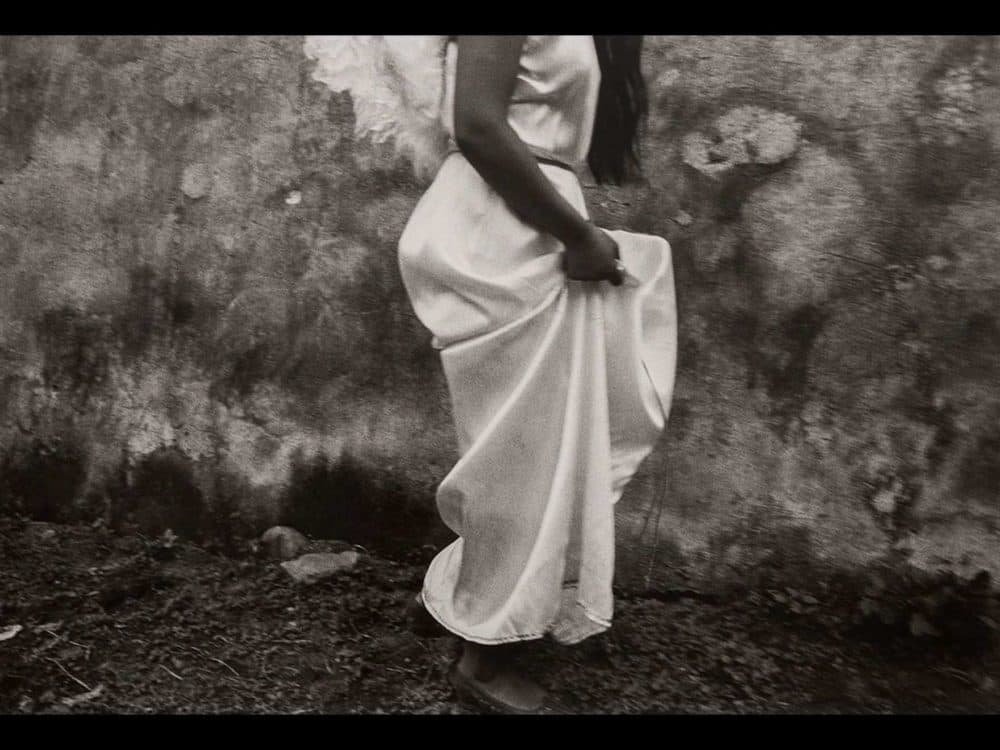 To quote James Joyce in "A Portrait of the Artist as a Young Man": The artist must "free the image from external circumstances … and re-embody it in artistic circumstances chosen as the most exact for its new office."
That's exactly what Alfonso Cuarón ("Roma") and Paweł Pawlikowski ("Cold War") do in their films and what Adams and Iturbide do in their stills. All art, Flaubert said, creates "a second world," but any work of art also has to say something about the world we live in, even obliquely. Black and white gives these artists the tools to get there.
Think of some of those second cinematic worlds — the Universal horror films of the 1930s, the grittiness of early Stanley Kubrick noir films, the psychological intensity of Ingmar Bergman's close-ups, the existential romanticism of "Casablanca." When Ted Turner began colorizing movies in the 1980s he said he was preparing those films for a new generation of people who couldn't relate to black and white. What he was actually doing was changing that second world into our TV-news world — draining the romance out of "Casablanca," trading in art for documentary realism. Peter Jackson comes at it from the opposite direction in "They Shall Not Grow Old," but still proves the point. Color is the path to realism.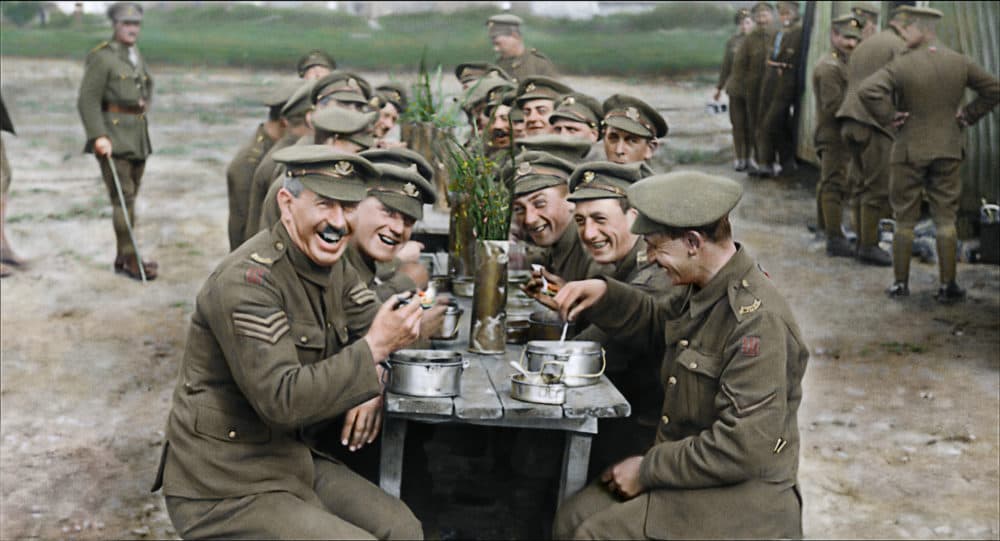 Documentary realism is far from the minds of Adams and Iturbide. As Kristen Gresh, curator of the Iturbide exhibit at the MFA, says, "Graciela and Ansel Adams are producing luscious prints that we want to go and spend time in. There's a raw emotion [in the films as well], a primal and visceral sensibility through their use of black that allows for ambiguity while portraying more psychological depth, or maybe a different kind of psychological depth." In each case, notes Gresh, they're using advanced technology to further their contemporary purposes.
When we step into the worlds of "Roma" and "Cold War," we are immediately whisked into a new cinematic world, one that summons up the past without trading in a contemporary sensibility about power and privilege, oppression and freedom. It's hard to imagine "Roma" standing out in the midst of all the other indie movies if it were in color. Instead we're blasted out of a documentary upstairs-downstairs reality of Cuarón's life in '70s Mexico into a world where workaday drudgery and everyday objects take on a high-resolution sheen that can seem like magical realism in one shot and oppressiveness in another. The high-definition digital photography is always eye-popping. The lower-resolution Iturbide photos of Mexico do something similar and, in both cases, they speak eloquent if subtle truth to power while creating a world of truths that has nothing to do with documentary realism.

I like what Iturbide and The ARTery's senior producing editor Maria Garcia had to say in an earlier piece:
"Color, [Iturbide] says, 'feels like Disneyland.' And yet, [Garcia continues] her photos reveal more of a dream than reality. Or could it be that she captures the real-real: the chimeric, the whimsical, the mythic that is truer than what we see with our own eyes?"
I think Pawlikowski tries something similar in "Cold War." Black and white is often eerier and grittier than color; it can also be bleaker.
The black and white from the past boldly captures tropes from '60s black and white films — a soul-stifling bureaucracy in Eastern Europe, a bebop-era romanticism undercut by decadent materialism in the West.
"Cold War" reminded me of François Truffaut's early movies from the '50s and '60s, particularly his love-hate relationship with Paris. Truffaut, like many of his contemporaries, shot in black and white for aesthetic as well as economic reasons. Most of them ultimately found a way to express themselves in color, with some bombs along the way (Hitchcock's "Under Capricorn," Bergman's "The Touch," John Ford's "Drums Along the Mohawk").

For Ansel Adams, there was a practical reason an artist of his talents would shy away from color photography that applies to the filmmakers as well. Color photography hadn't developed, no pun intended, to what became possible decades later. Even on an amateur level, think back to those early color family photos of the '60s that look so much less interesting than the black and whites of the '50s.
Black and white is hardly monolithic. On the surface, Adams' exhibit of black and white photos at the MFA inhabits a similar artistic world to Ford's early Westerns, but geography is really all they have in common. Ford used black and white to create a sentimental and mythical view of America. Adams was interested in a subtler aestheticism that bordered on the mystical. They amaze us by an otherworldliness that trades pictorialism for a deeper, spiritual view of Western landscapes. There is nothing sentimental, though, about any of the four artists' use of black and white; if anything they use it to escape sentimentality.
Look, for example, at how different, "Clearing Winter Storm, Yosemite Park" is from any landscape still in a Ford film: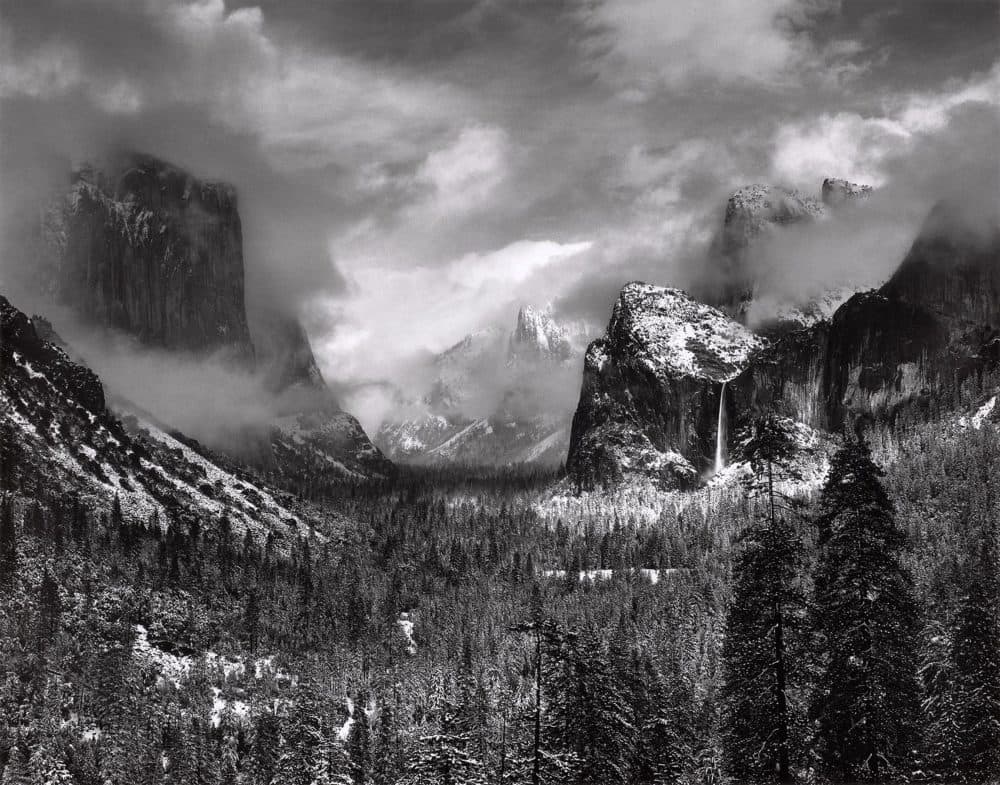 As Richard B. Woodward argued on Smithsonian.com, Adams "once likened working in color to playing an out-of-tune piano. … Kodachrome — the first mass-market color film, introduced in 1935 — was so complicated that even Adams, a darkroom wizard, had to rely on labs to develop it … Before the 1960s, black-and-white film often actually yielded subtler, less exaggerated pictures of reality."
Color obviously did catch up or else every artist would be doing what Cuarón, Pawlikowski or Adams and Iturbide do. Black and white only gets you part of the way there and in the wrong hands can look merely pretentious.
There is nothing pretentious about any of these artists. Each of these films and exhibits achieves the Joycean standard, one that bears repeating: The artist must "free the image from external circumstances … and re-embody it in artistic circumstances chosen as the most exact for its new office.''
The second world they create through their art makes ours all the richer.
---
"Cold War," "Roma" and "They Shall Not Grow Old" all continue at the West Newton Cinema. Each of them has showtimes at other area theaters. "Ansel Adams In Our Time" continues at the Museum of Fine Arts, Boston, through Feb. 24. "Graciela Iturbide's Mexico" continues at the MFA through May 12.