Photos: Inside The Massachusetts State House's New Senate Chamber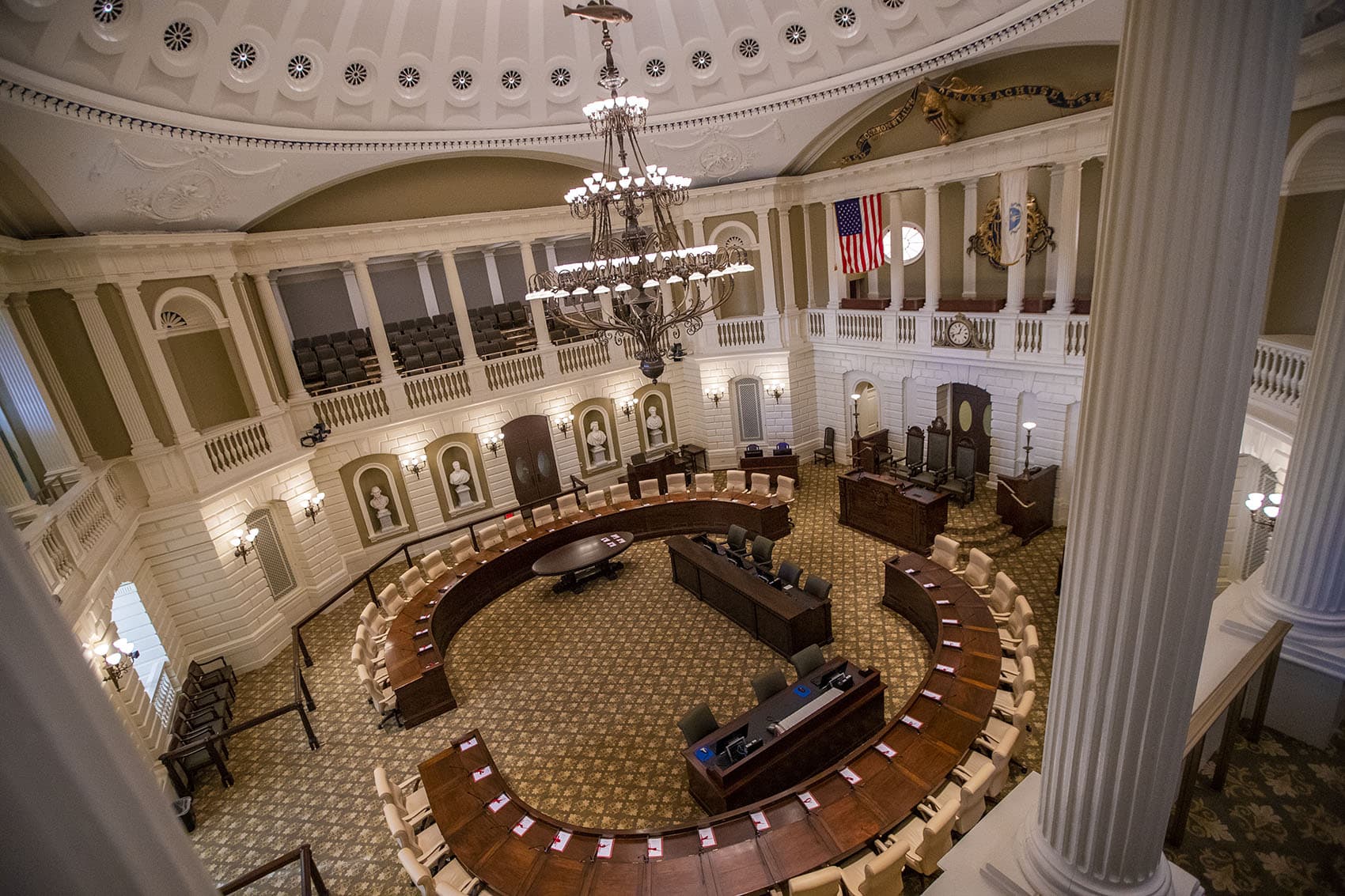 This article is more than 2 years old.
After two years of painstaking renovations at a cost of $22.6 million, state senators this week will formally reopen their historic chamber located under the golden dome of the Massachusetts State House.
"It is almost an obligation that we owe to the residents of the commonwealth to keep our State House in good shape. It is the people's house," Senate President Karen Spilka told reporters before giving a tour of the renovated chamber.
"Bottom line, I think you will be blown away by how beautiful it is and how it replicates what the chamber looked like in the late 1800s," she added.
Craftspeople labored around the clock to get the project finished on time. Beyond changes to the aesthetics of the chamber — including new paint, carpeting and furnishings — much of the work addressed structural, lighting, acoustic and HVAC deficiencies.
"On the surface, it may appear as just a cosmetic restoration, but there's been a lot of intervention done here, a lot of reconstruction and added space," said Christos Coios, of CBT Architects, who oversaw the project.
---
Like what you're reading? Get the stories Boston is talking about sent directly to your inbox with the WBUR Today newsletter. Subscribe here.
---
Improvements include making all 40 desks where the senators sit wheelchair accessible. A wheelchair lift was also installed in a room behind the rostrum, making the area where the presiding officer and Senate clerk stand totally accessible.
Special acoustic material was carefully placed in the dome ceiling to cut down on echo. The antique chandelier that hangs over the chamber was totally disassembled, removed and retrofitted with energy-efficient LED bulbs that won't change the chandelier's look.
Poor air circulation was corrected, too, with air intakes placed behind ceiling grills, and air outflow directed through floor-level grates in the corners of the chamber.
While renovations took place, senators met in temporary quarters in Gardner Auditorium in the building's basement.
More photos of the renovation: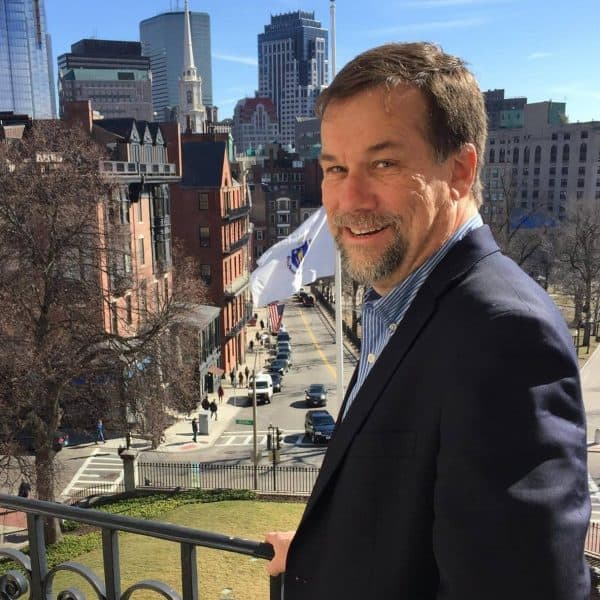 Steve Brown Senior Reporter/Anchor
Steve Brown is a veteran broadcast journalist who serves as WBUR's senior State House reporter.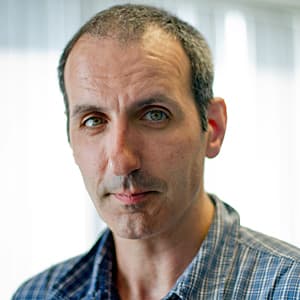 Jesse Costa Photographer, Multimedia Producer
Jesse Costa is the multimedia producer for WBUR.