Available Affordable Housing Is Down Across The State, Report Finds
Amid a boom in real estate development and despite efforts by policymakers to address the state's housing crunch, the availability of housing for the poorest renters in Massachusetts has declined some in recent years.
That's according to a report out Wednesday from the Federal Reserve Bank of Boston about the housing stock available to "extremely low-income" renters — those earning 30 percent or less of an area's median income.
Using data from 2016, the study finds that for every 100 extremely low-income households, just 48.6 units are affordable and available. That's down from 50.2 units per 100 households in 2011, the only period used for comparison.
The report also shows, perhaps counter-intuitively, that more people are rent-burdened in areas where rents are cheaper than in wealthier urban areas. That points to low incomes being a problem, in addition to high rents, the study says.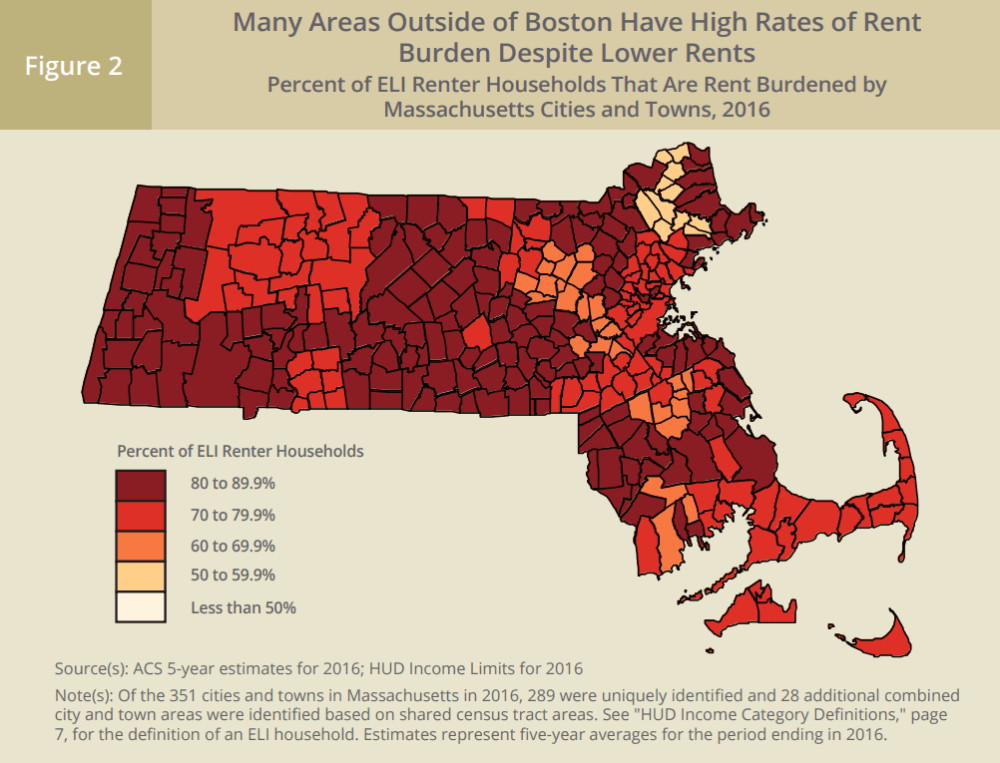 "It's not just hot housing markets or expensive real estate markets that have shortages," said the Fed's Nicholas Chiumenti, the study's author. "It's more rural communities, it's areas in central and western Mass., as well as the South Shore."
Across the state, 79 percent of extremely low-income households were considered rent-burdened in 2016, which means more than one third of their income goes to rent and utilities.
The report estimates that by 2035, upwards of $1 billion will be needed annually to address the affordable housing shortage — both to preserve existing units, and to boost production of new ones.