Rollins Defends Criminal Justice Reforms, Takes Swipe At Baker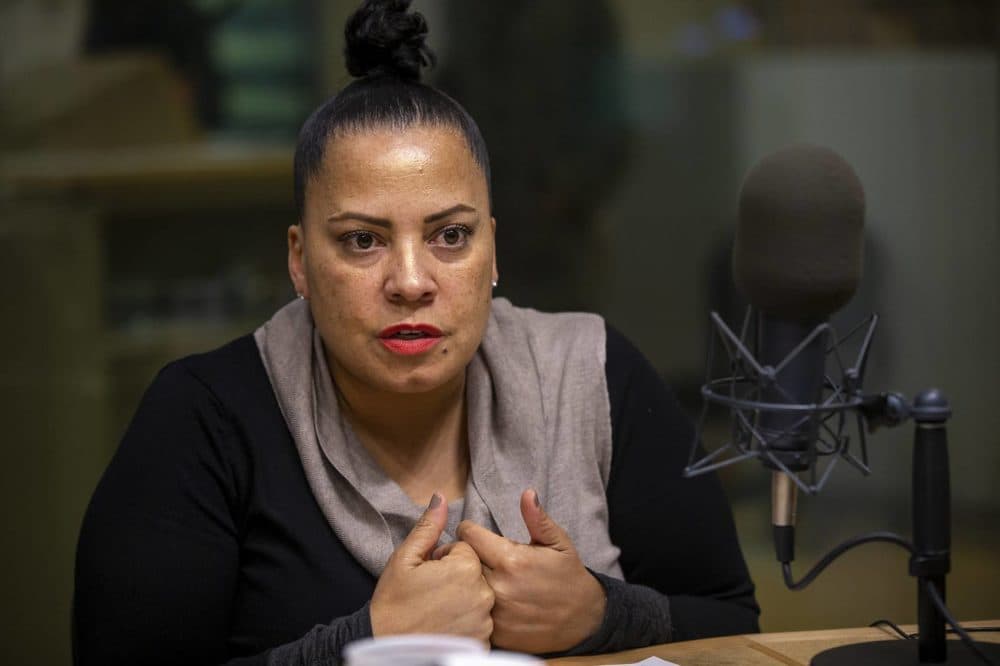 This article is more than 3 years old.
Suffolk County District Attorney Rachael Rollins is not backing down after Gov. Charlie Baker's head of public safety said publicly Thursday that the reformer prosecutor should revise her so-called "decline-to-prosecute" list.
In a letter, Executive Office of Public Safety and Security Secretary Thomas Turco warned that Rollins' recent 65-page policy memo — which directs assistant district attorneys to refrain from prosecuting 15 specific low-level crimes — could "substantially restrict government's ability to protect victims threatened with serious crimes."
He also said it would hurt the state's efforts to fight the opioid crisis.
Rollins fired back Friday afternoon at a press conference inside her office, saying Turco's assertions were wrong and not rooted in the actual language of her policy.
She went even further, saying that charging decisions for low-level crimes like drug possession and trespassing disproportionately affect communities of color, and not affluent families like the governor's.
"Candidly, not everyone gets the benefit of the Baker family when they have interacted with the criminal justice system," Rollins said. "They don't get to not get arrested, have the state police that reports to them handle the investigation, etc. Most moms that are living in Suffolk County don't have a $1,000 lawyer to handle a charge."
Rollins said her policy is meant to direct resources toward solving violent crimes — and not ones like trespassing and drug possession.
"I want my money on solving those non-fatal shootings, on getting those families that have not had answers yet with respect to those 1,000 unsolved homicides," she said. "Let's put our money there, instead of clogging people up in the system."
Rollins had promised her policy during her campaign for office and made it official two weeks ago.