Arlington Officer Will Return To Work After Writing Inflammatory Column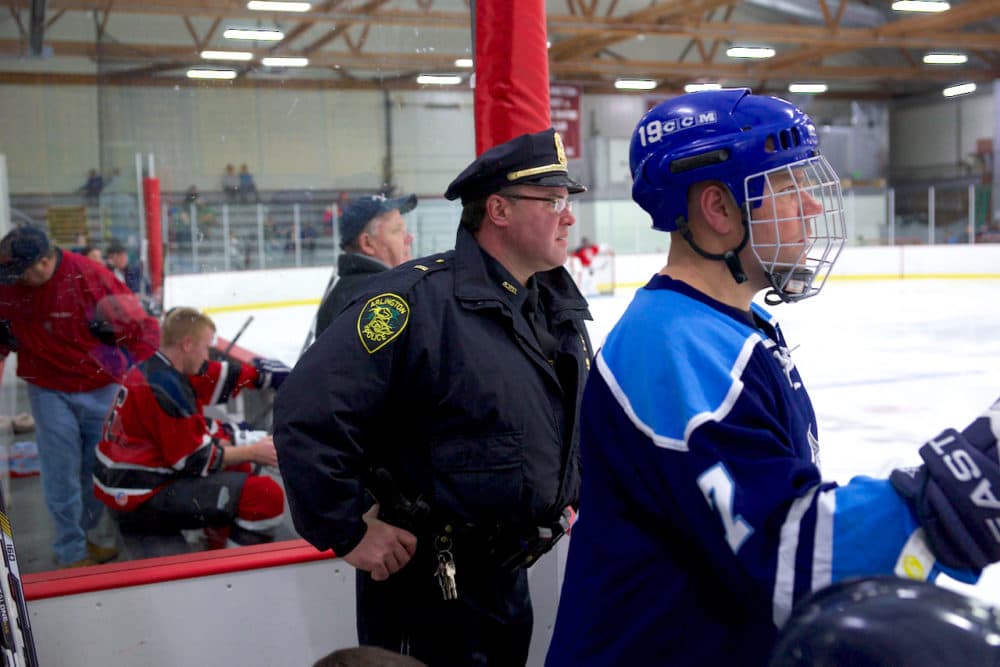 An Arlington police lieutenant who was placed on paid administrative leave last year for calling for officers to "meet violence with violence" will return to work on April 15 after he participated in a so-called restorative justice program.
Starting Monday, Lt. Rick Pedrini will have a desk job as a modified work assignment so he can be under close supervision of Arlington police Chief Juliann Flaherty, said Adam Chapdelaine, the town manager.
Chapdelaine said Pedrini's return has other stipulations, including a public apology and other punitive actions, which would not be disclosed due to employee privacy laws. The town manager says he expects the apology should be made public in two weeks.
"We're actually being more transparent in this matter compared to a traditional disciplinary process," said Chapdelaine. "A big part of restorative justice is the community, so a lot more of the process is in the open."
Pedrini was placed on leave in October after he wrote columns for the newsletter of the Massachusetts Police Association (MPA), a lobbying group, in which he called for officers to forgo restraint and he ridiculed several criminal justice policies.
"It's time we forget about 'restraint', 'measured responses', 'procedural justice', 'de-escalation', 'stigma-reduction', and other feel-good BS that is getting our officers killed. Let's stop lipsynching, please! Let's meet violence with violence and get the job done," Pedrini wrote in one of his columns.
Speaking with WBUR before he was placed on leave, Pedrini defended his writing as "a tongue-in-cheek political satire for the membership" of the police association. The MPA's president also said the columns were "meant to be taken in a tongue-in-cheek, satirical fashion" but also said they did not "uphold the high standards of the MPA and its mission."
Chapdelaine said town officials decided in February to engage Pedrini in a restorative justice program instead of traditional disciplinary processes as a way to rebuild trust in the community.
"We considered what would have the best end result. How could we best heal the harm that had been caused in the community?" said Chapdelaine. "It was those discussions and those considerations that ultimately led us to pursuing the restorative justice process."
During the process, Pedrini met with over 100 community members, including the Mystic Valley chapter of the NAACP, representatives from the immigrant and religious community, as well as several police officers. Chapdelaine said Pedrini willingly participated in the restorative justice process and expressed remorse. He added that the feedback from the community helped shaped Pedrini's apology.
"I think we made a lot of progress in the right direction with starting to talk about about how to restore the harm as well as understanding the remorseful need for him to complete the process," said Chapdelaine.
Pedrini and the Mystic Valley NAACP did not respond to request for comment.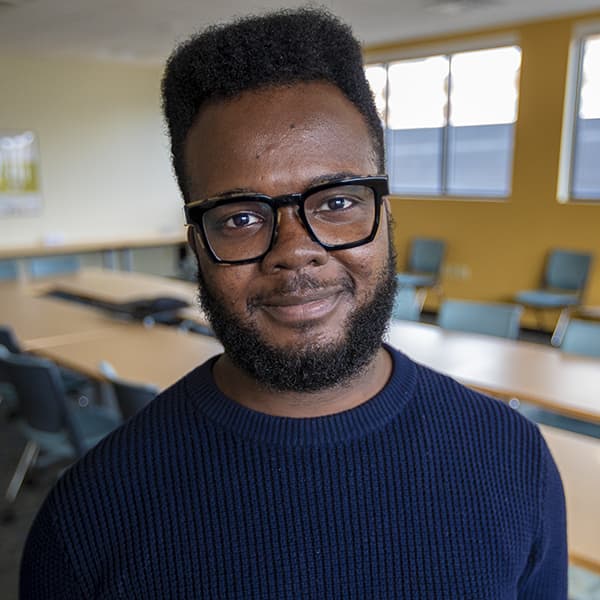 Jerome Campbell Reporter
Jerome Campbell is a WBUR Poverty and Justice Fellow whose reporting is supported by the Economic Hardship Reporting Project.